Marvel Fuels Endgame Hype Train by Tweeting Every Post-Credits Scene [WATCH]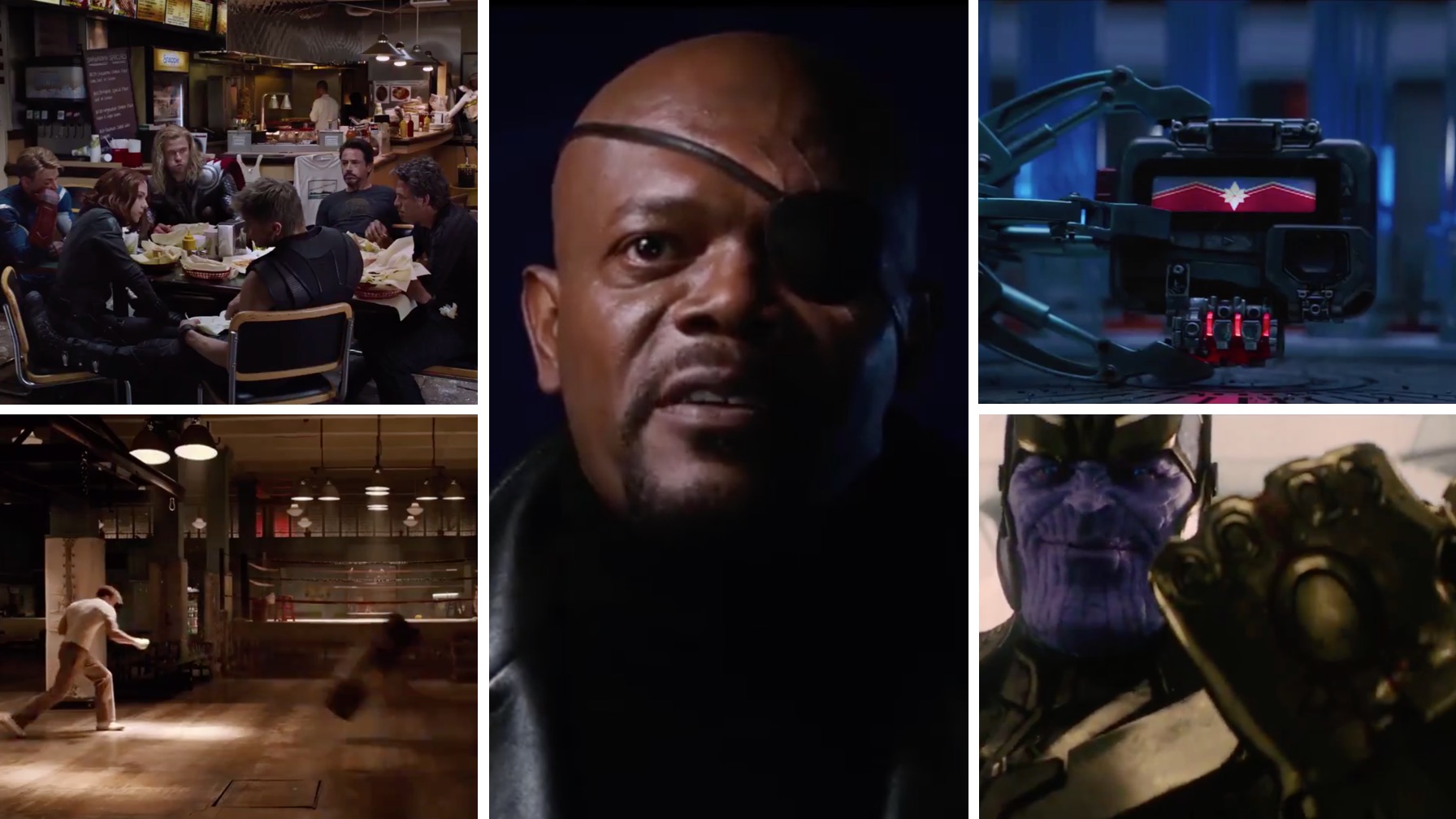 Avengers: Endgame, the most hotly anticipated superhero film in history, is right around the corner and everyone is losing their damn minds (myself included). But if you think this means Marvel is going to stop injecting our excited little nerd brains with comic book-based, dopamine-inducing content, think again.
On Monday, Marvel coyly tweeted out a thread of every post-credits scene from its 21 previous movies, taking all of us on a much-needed mini-voyage through the MCU.
Starting all the way back from Nick Fury's iconic "You think you're the only superhero in the world?" line at the end of 2008's Iron Man, it's a perfect nostalgia-packed appetizer before the Hulk-sized main course this weekend.
Iron Man (2008)
"You've become a part of bigger universe, you just don't know it yet." pic.twitter.com/eOmLZO5l1d

— Marvel Studios (@MarvelStudios) April 22, 2019
The Incredible Hulk (2008)
"What if I told you we were putting a team together…" pic.twitter.com/6fvpAvd9kL

— Marvel Studios (@MarvelStudios) April 22, 2019
Iron Man 2 (2010)
"Sir, we found it." ???? pic.twitter.com/Dv4pURzD1z

— Marvel Studios (@MarvelStudios) April 22, 2019
Thor (2011)
"Well I guess that's worth a look." pic.twitter.com/iPZOnhBZzA

— Marvel Studios (@MarvelStudios) April 22, 2019
Captain America (2011)
"You here with a mission sir?" pic.twitter.com/aynOatBSL6

— Marvel Studios (@MarvelStudios) April 22, 2019
The Avengers (2012)
???? pic.twitter.com/yFTa2AzaQA

— Marvel Studios (@MarvelStudios) April 22, 2019
The Avengers (2012)
Shwarma break. pic.twitter.com/Bf7Si7UEPk

— Marvel Studios (@MarvelStudios) April 22, 2019
Iron Man 3 (2013)
"You with me?" pic.twitter.com/V4FNKC9ia1

— Marvel Studios (@MarvelStudios) April 22, 2019
Thor: The Dark World (2013) 
"One down, five to go." pic.twitter.com/hY7PgVzhw4

— Marvel Studios (@MarvelStudios) April 22, 2019
Captain America: The Winter Soldier (2014)
"Sooner or later they will meet the twins." pic.twitter.com/u2Ec5sUZYk

— Marvel Studios (@MarvelStudios) April 22, 2019
Guardians of the Galaxy (2014)
???? pic.twitter.com/MsBI17F96W

— Marvel Studios (@MarvelStudios) April 22, 2019
Avengers: Age of Ultron (2015)
"Fine. I'll do it myself." pic.twitter.com/eOXelWUHXh

— Marvel Studios (@MarvelStudios) April 22, 2019
Ant-Man (2015)
"We're on our own." pic.twitter.com/bxRU1h1C8o

— Marvel Studios (@MarvelStudios) April 22, 2019
Captain America: Civil War (2016)
"You know if they find out he's here, they'll come for him."

"Let them try." pic.twitter.com/UmFJzH15Ou

— Marvel Studios (@MarvelStudios) April 22, 2019
Doctor Strange (2016)
"Allow me to help you." pic.twitter.com/PkAExIy7Qb

— Marvel Studios (@MarvelStudios) April 22, 2019
Guardians of the Galaxy Vol. 2 (2017)
"And now I know how Yondu felt." pic.twitter.com/YeSEcKfiFv

— Marvel Studios (@MarvelStudios) April 22, 2019
Spider-Man: Homecoming (2017)
Thor: Ragnarok (2017)
"I wouldn't worry, brother. I feel like everything is going to work out fine." pic.twitter.com/4CvS1u0OEP

— Marvel Studios (@MarvelStudios) April 22, 2019
Black Panther (2018)
"Come. Much more for you to learn." pic.twitter.com/SrmIA6wdc7

— Marvel Studios (@MarvelStudios) April 22, 2019
Avengers: Infinity War (2018)
????… pic.twitter.com/V5MhEVGjD6

— Marvel Studios (@MarvelStudios) April 22, 2019
Ant-Man and the Wasp (2018)
"Guys?!" pic.twitter.com/Yrt6MREuTt

— Marvel Studios (@MarvelStudios) April 22, 2019
Captain Marvel (2019)
"Where's Fury?" pic.twitter.com/NxJ4sQeqDc

— Marvel Studios (@MarvelStudios) April 22, 2019
And it all culminates this weekend…
"We're in the endgame now." See Marvel Studios' #AvengersEndgame in 4 days. Get your tickets now: https://t.co/BSK2ltUF9f pic.twitter.com/J0VtKHatPA

— Marvel Studios (@MarvelStudios) April 22, 2019