Mattel and National Federation of the Blind Release Uno Braille Edition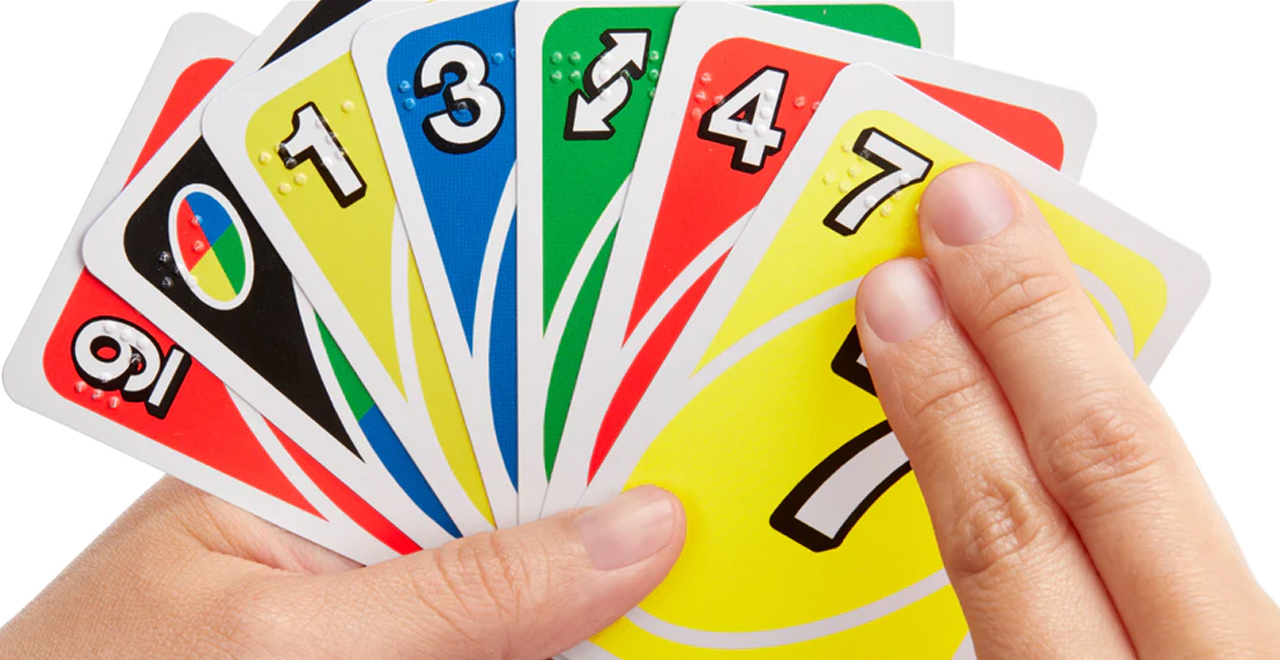 If there's one thing we just can get enough of, it's familiar toys becoming even more inclusive. So when Mattel recently announced a new version of Uno that would allow those who are blind or visually impaired to join in the fun, we just had to share the details.
While it may look similar to the original game, Uno Braille Edition has been designed in partnership with the National Federation of the Blind to be a completely inclusive experience.
Starting with the cards, each number, color, and direction is spelled out in Braille on both the front and back sides, making gameplay accessible like never before. In addition, the company has launched UnoBraille.com, a site that will allow players and their families to download braille readable instructions.
The company has even gone a step further by releasing voice-enabled audio instructions and help available on both Amazon Alexa and Google Assistant. Players can ask questions throughout the game, and also be reminded of the rules — something that will likely come in handy for families everywhere who frequently disagree on the finer details.
Mark Riccobono, President of the National Federation of the Blind, says steps like these not only make games more inclusive but also encourage others to learn and understand more about communicating in general. "UNO Braille is doing more than making this beloved game more accessible. It's also helping promote the importance and normalcy of braille by putting it in places people might not expect, and integrating it into the play of blind children." 
It's not the first time Uno and other popular games have made strides towards becoming more accessible. Just a few short years ago, Uno released their ColorADD cards for those with color blindness. Mattel joins other toy giants such as Lego who continue to advance gameplay for all children as well as their parents who refuse to grow up.
It's a step in the right direction and shows just how far we've come as a society when it comes to fostering a more caring and understanding world for our children. It's a trend that you'll keep seeing over and over in retail, and one we hope continues to trend for years to come.