Matthew McConaughey Hosts Virtual Bingo Night for Senior Living Facility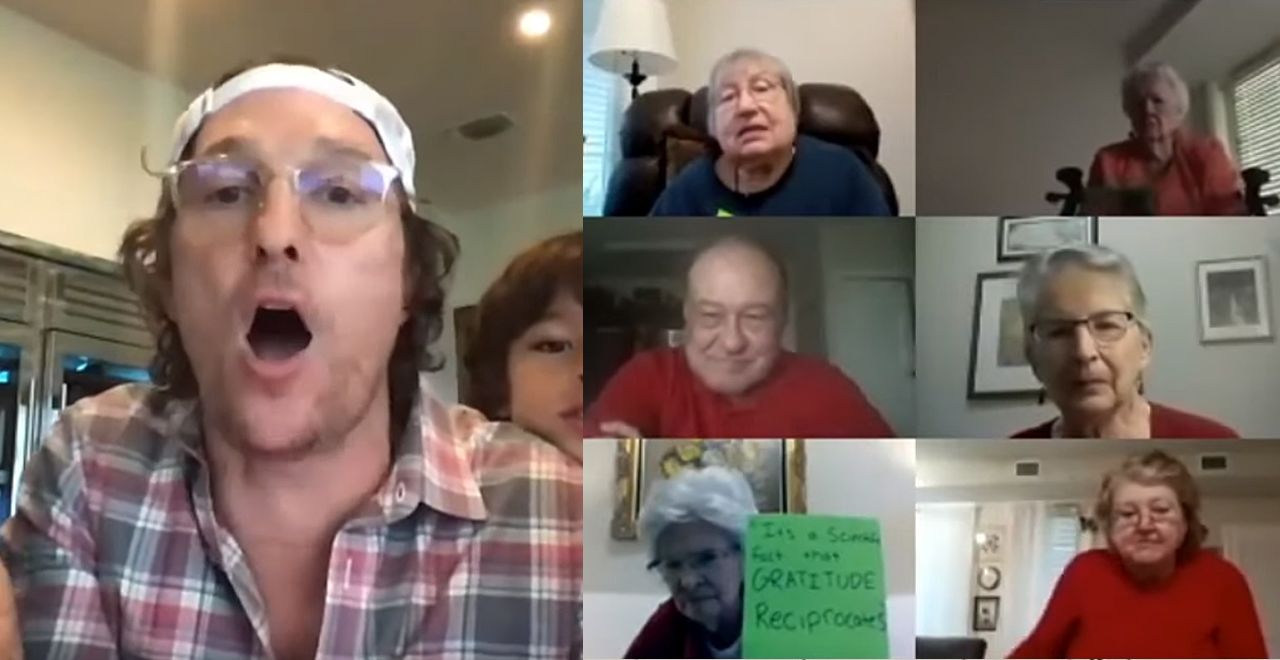 Matthew McConaughey has always seemed like a good guy, and I'm not just referring to his roles in movies like Dazed and Confused or his non-movie hi-jinks like playing bongos in the nude.
My man just exudes laid-back, affable charisma, and it's one of the reasons he became a star. People like him, and he seems like a fun person to be around. Over the past few years, as his career turned a corner with prestigious roles in HBO's True Detective and the Oscar-winning Dallas Buyer's Club, he's settled down into a family man with his wife and kids.
He may party less, but he's still that same good guy, as evidenced by his charitable contributions to fight the California wildfires and his side-gig as a bona fide college professor.
Now, during the COVID-19 quarantine, he's adding a new title to his good-guy resume: Bingo caller!
The other day, McConaughey got on video and performed the duties of bingo caller for a senior living home in his home state of Texas. According to CBS News, McConaughey and his family hosted the virtual bingo session for seniors at The Enclave facility in Round Rock, Texas, where the actor used his considerable charm to enliven the game and thrill the participants.
Like everyone else, McConaughey is muddling through this quarantine, doing his best to stay active and happy, just as the seniors at that facility are. Thanks to video technology and some good old-fashioned bingo, he made it a little bit easier for all of them.