Watch Matthew McConaughey Watch His Dazed and Confused Audition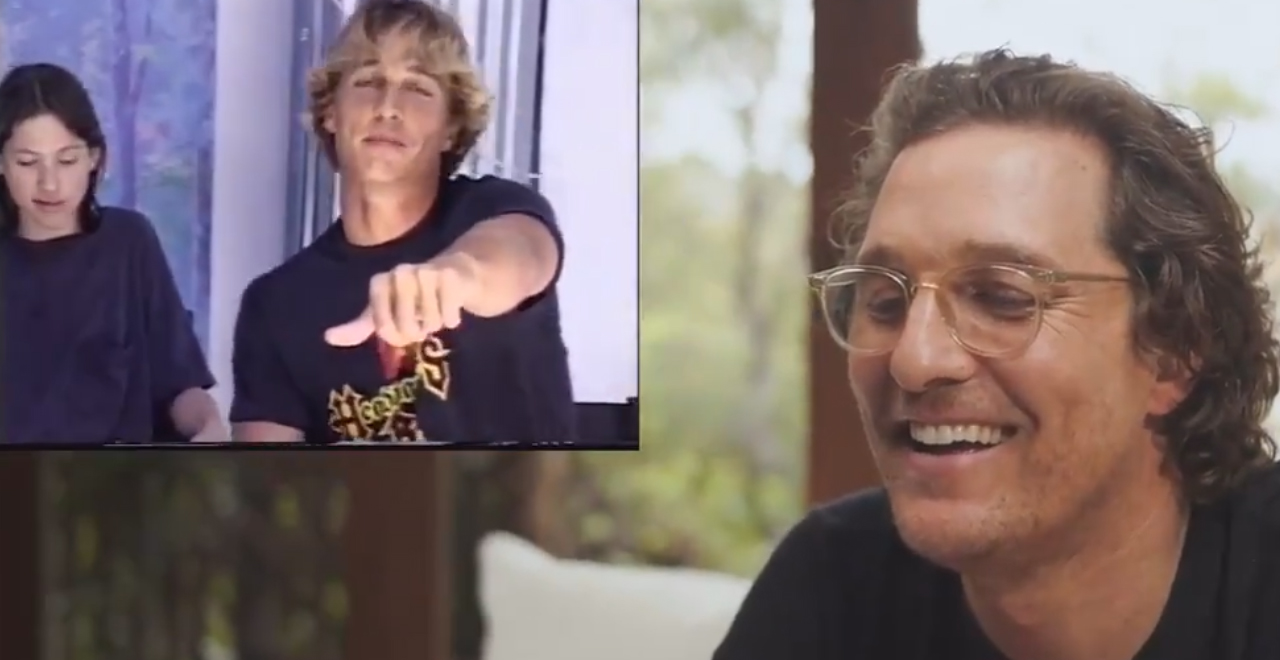 It's not often that you see a performance in a movie and immediately know that a star is being born.
One such performance is Matthew McConaughey as Woody Wooderson in Richard Linklater's Dazed and Confused. Thirty years later, McConaughey is a beloved Hollywood figure, a household name with a good time guy persona, a penchant for going shirtless, and an Oscar under his belt.
But thirty years ago, he was just another struggling actor looking for his big break, which he got when he landed the part of a skeevy high school hero who everyone knows is too old to be hanging with high school kids but nobody really minds because he's charming and laid-back and Matthew McConaughey.
Of all the memorable characters and quotes from Dazed and Confused, McConaughey somehow manages to walk away with the movie. He went to the audition to get a summer job and ended up a Holywood mainstay for the next three decades and counting.
Recently, McConaughey watched his audition tape for Wooderson, in which he recites a couple of his iconic lines. Somebody filmed the actor watching himself try out for the role, and as he always seems to, the actor had a great time.
summer job 28 years later #dazedandconfused #greenlightsbook pic.twitter.com/P5gIhr7W3z

— Matthew McConaughey (@McConaughey) September 23, 2020
Obviously his audition went alright alright alright, because he landed the role, and soon after it landed A Time to Kill, and he was off and running.
It's fun to see him watch his audition, and then explain what we just saw, as if we didn't know. In the short clip, he shows off the qualities that make him such a popular star. He's humble, eternally likable, and cool as a cucumber; that's what we love about Matthew McConaughey, he keeps getting older, but he stays the same age.