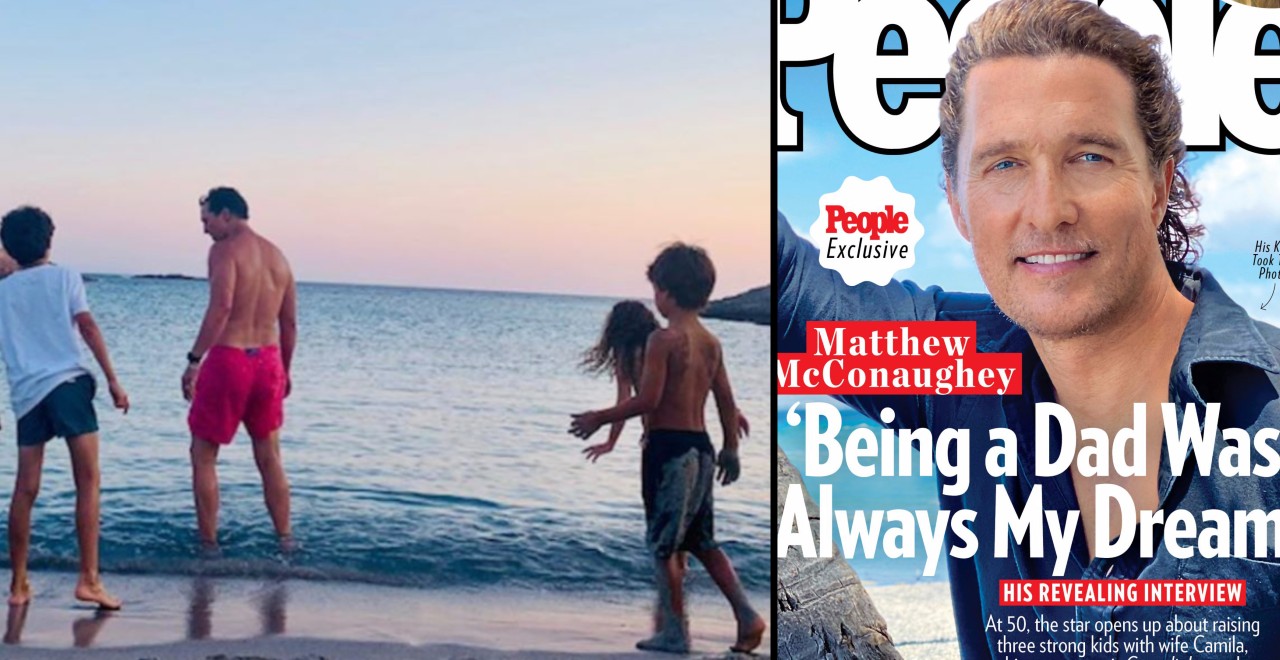 Credit: People/IG: OfficiallyMcConaughey
Matthew McConaughey is living the dream. Not "the dream" you assumed when you read that, like being a Hollywood star and living in luxury while making millions of dollars. Nope, he is living the same dream many of us are: as a dad. In a new interview with People Magazine, McConaughey said "being a dad was always my only dream…I can't think of anything being more important."
Amen to that. We were already big Matthew McConaughey fans here (I mean, who isn't?), especially after he started heading down that Bill Murray path of becoming famous for basically being himself. He became a college professor, toyed with running for governor, and has done a lot of charity work, especially lately in regards to Covid and the wildfires. So we respect him even more for being such a Dad-vocate.
Matthew McConaughey Opens Up about Raising Creative Kids (They Even Took People's Cover Photo!) https://t.co/HmazyiQVab pic.twitter.com/USQvFr0bSr

— People (@people) October 14, 2020
He spends much of the interview talking about something every parent is dealing with these days; what it's like raising your kids in a quarantined world. He said his three kids, aged 8-12, have "doubled down" on their hobbies and creative side, including getting into photography. They even took the cover photo for the People story.
The interview, which he did to plug his new memoir, Greenlights, also covered how he saw fatherhood as a privilege and a responsibility. Which, if you see it as anything but, you may be missing part of it. It's the greatest thing in the world, but it will push you in new and difficult ways on a regular basis.
He said being a dad is still the pinnacle for him, and the goals for his kids are the same any of us have, that they 'are conscientious, confident and autonomous.'
"I can tell you this: I'm happy and confident to say our kids do not question the love we have in our family," he said.