Meet the Dad Behind the Viral Billie Eilish 'Bad Guy/Dad Guy' Parody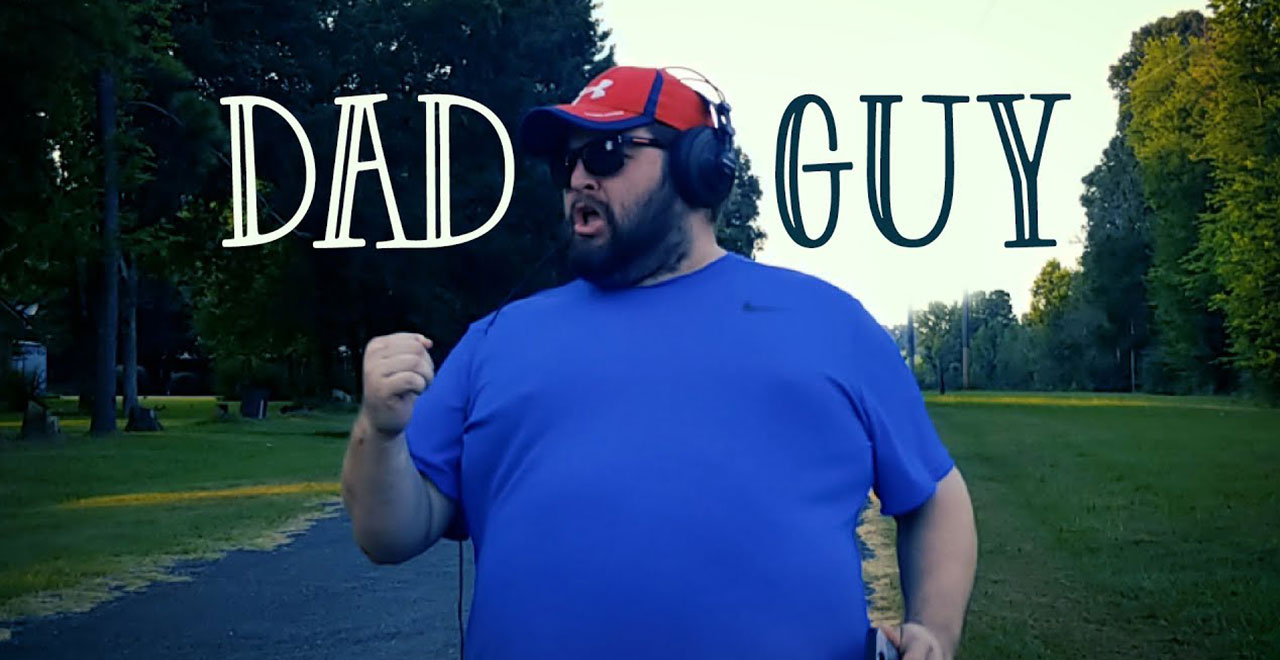 Even if you've been living under a rock for the past few months, chances are you've still heard Billie Eilish's 'Bad Guy' playing non-stop. The track currently sits at #2 on the Billboard Top 100 and has racked up millions of streams over the past few weeks alone.
Sure, it's catchy and all, but what if someone made it more relatable for dads? Well, wonder no more, as one Arkansas father has taken the liberty of crafting the most perfect parody imaginable.
His name is Kirt Conner, and he's the 'Dad Guy'… duh.
Kirt spoke with The Dad about the inspiration behind his now-viral video.
"My wife and I wrote it together, in about a 5-minute text conversation as we kind made funny at the original song of Billie Eilish's," Kirt recalls, adding "It just kind of took on an energy of its own after that."
Kirt says making videos, music, and other people laugh has always been a passion. "I've kind of always liked making these goofy videos, little shorts and stuff. Even as a teenager with a terrible camcorder and no way to edit it properly. On top of that, I've been a musician on some level for pretty much all of my life. Music is a real passion for me, and so is comedy, so merging the two just felt natural." But as the video shows, Kirt couldn't have done it all alone. The Dad Guy was assisted by his wife and their three children — their oldest son, Duncan, their daughter, Dovie and their toddler, Korbin.  "Everyone in the family took on some filming duty at some point. Well, everyone except the toddler. I gave him the camera once but all we got out of it was a lot of close up shots of boogers." 
As for the video's rapid success, Kirt says he was totally floored. "I really expected like 20 views, 19 of them being from my mother, who would be like 'Well, that's cute." I took a chance in posting it to Reddit. Reddit can be really vicious to people who post their own work, so I really kind of expected it to get ripped apart. I was 110% surprised that it got the reaction that it did. I still am, in fact."
Kirt's pop-trap tribute track now has over 1,000,000 views on YouTube.
Though the video and story have been shared by news outlets around the world, including TIME, Kirt says to his knowledge, Eilish hasn't seen it… yet. "I'm somewhat both thrilled and terrified of the prospect of Billie Eilish reaching out at some point. I don't expect it to happen, but I'm thinking it's like a 50/50 chance of either a pleasant meeting of some kind, or a takedown notice from her legal team. I really hope it would be the former; she seems like she has a wickedly awesome sense of humor. (If she sees this-Dear Billie- I love your work. Please don't sue me. I have ramen noodle-level finances at best.)"
Kirt and the rest of the Conner clan, who will soon be welcoming a new addition, say they plan on making more videos in the future. You can follow the Dad Guy, aka "FunkTurkey", on Twitter, Facebook and of course, via his YouTube channel.