The Saint Who Created a Youth Movement to Mow Lawns for Free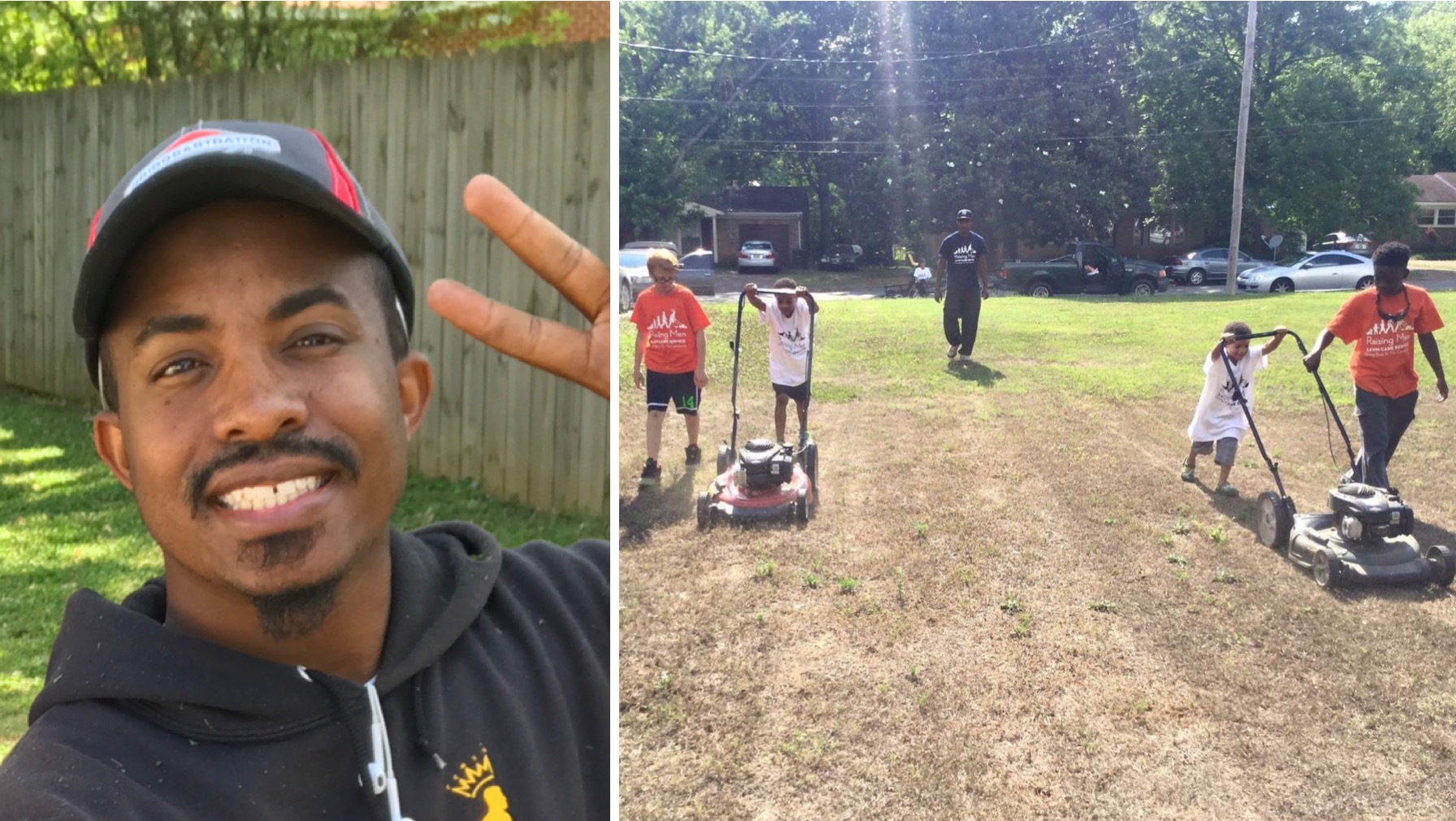 Whether you love or hate yard work, there's no denying that it's intensive work that some people simply aren't able to do themselves.
Enter, Rodney Smith Jr. The man who is changing the world one lawn at a time.
Smith is the founder of Raising Men Lawn Care Service, a group aimed at getting kids involved in community service—specifically, lawn maintenance. They seek out the elderly, disabled, single mothers, veterans, and others who do not have the time, resources, and/or money to manicure their yards.
On top of mentoring young people in his own community, Smith encourages kids all across the country to participate in what he calls the "50 Yard Challenge."
After sending a picture of oneself holding a sign reading "I accept the 50 Yard Challenge," kids are sent a white RMLCS t-shirt. For every 10 yards mowed, they earn a new corresponding colored shirt until they reach the final goal of 50 lawns.
According to the website, participants also win a brand new lawn mower upon reaching 50 lawns (a welcome gift considering the wear and tear they undoubtedly put on their original mowers to get there).
So how is all this possible when the services are being provided for free? "Since our organization relies on the generosity of individuals like you, we write to ask you to consider a donation to our cause. No donation is too small. We hope that you will help support our efforts. Thank you family!"
As of August 20th, 244 kids were participating in the 50 Yard Challenge across 42 states and five countries.
As if that wasn't enough, Smith has also tacked on an additional personal challenge the last two years in which he mows lawns in all fifty states. Starting in Milwaukee, WI this year, he set out to mow 2-3 lawns per state (including Alaska and Hawaii) and finally completed the task on July 17th.
His Twitter and Instagram accounts are full of the happy and thankful faces he's met along the way.
For my first lawn in Hawaii I had the pleasure of mowing Mrs.Myers lawn for her and her daughter . Her husband is currently serving , please tell him we thank him for his service ! Making a difference one lawn a time ! pic.twitter.com/XjrkBxuu3y

— Rodney Smith Jr (@iamrodneysmith) July 17, 2018
Smith is still traveling state-to-state, mowing lawns and visiting participants in his community service army, but he also has his sights set on a new goal.
"My goal for 2019 has been set," he wrote on Instagram. "7 Continents 7 Lawns."