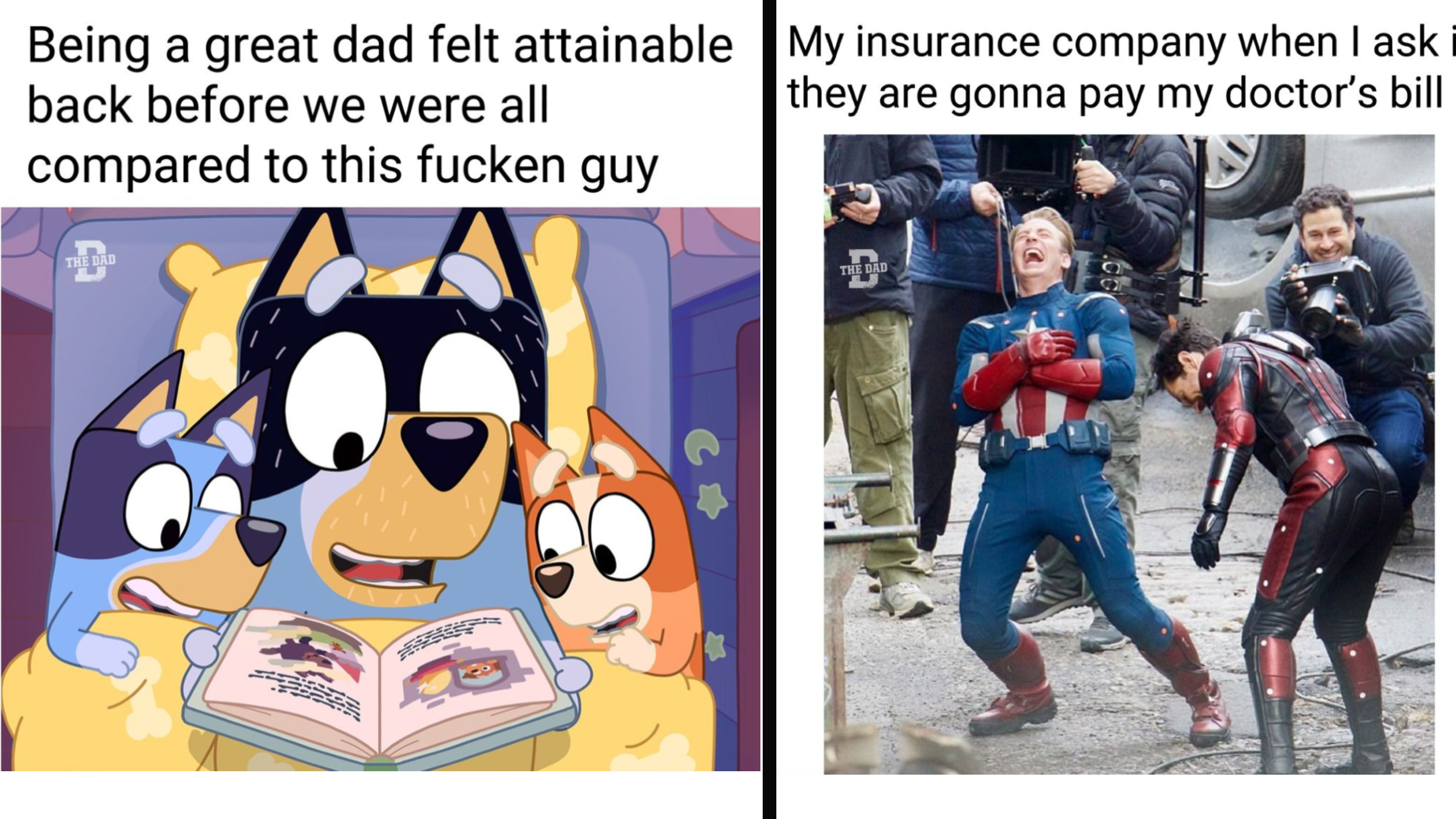 Credit: Instagram/TheDad
We have all been looking at our screens a lot more over the last couple years. That's bound to happen in your regular ole' unprecedented global health crisis. And, if you're one of those smart people who spend a lot of time looking at memes, you're probably happier than your friends. A new scientific study found that memes can help improve your mental health.
Memes have helped Americans cope with stress during the pandemic, study finds https://t.co/3LR9AJCVrs

— The Washington Post (@washingtonpost) October 22, 2021
No one knows memes about parenting like The Dad, and now science tells us something what we knew in our bones: memes are great and actually good for you. The study was published in Psychology of Popular Media, where researchers from the American Psychological Association were trying to get input on how different types of media affected mental health during the pandemic.
View this post on Instagram
Of course, there's been plenty of research into the unhealthy elements of social media. This is different because it details the positive ways you can affect your mental health. People in the study who were shown memes instead of other media reported more humor and more cheer, as well as less stress about the pandemic. Participants ranged in age from 18 to 88, so memes are good FOR EVERYONE.
View this post on Instagram
"We found that viewing just three memes can help people cope with the stress of living during a global pandemic," study author Jessica Myrick said in a statement. They say laughter is the best medicine, and while it is most definitely not (please take medicine if you need medicine), this study indicates that our memes and our LOLs *do* have some positive effect on mental health. And that help is needed now more than ever these days.
"This suggests that not all media are uniformly bad for mental health and people should stop and take stock of what type of media they are consuming," Myrick said. "If we are all more conscious of how our behaviors, including time spent scrolling, affect our emotional states, then we will better be able to use social media to help us when we need it and to take a break from it when we need that instead."
View this post on Instagram
So the next time someone complains to you about social media, you will know they aren't getting enough of those sweet, sweet memes. Send them to us, and we can help people heal, together.