Metallica Donates $300k Toward Romania's First Pediatric Oncology Hospital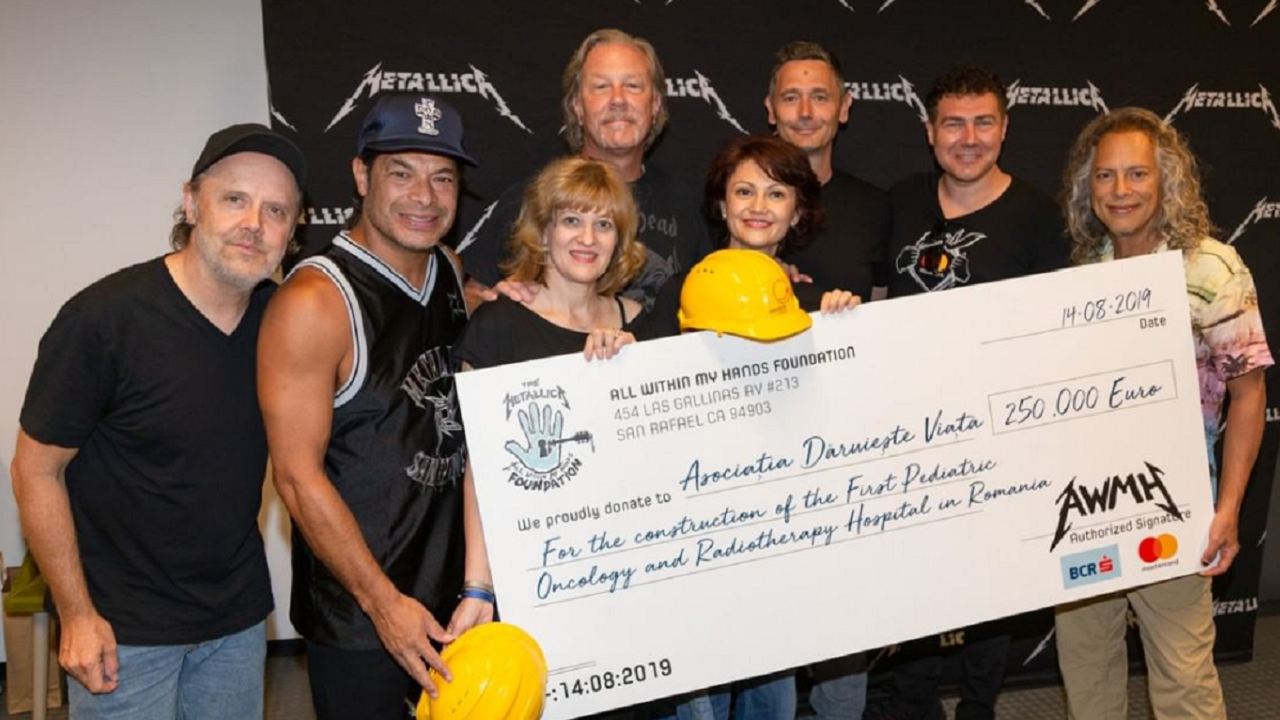 There's a running joke that you'll often hear musicians make when they haven't quite cracked the charts in the United States: they'll say they're "huge" somewhere overseas. Like how David Hasselhoff's music was massive in Germany.
Well, Metallica is one of the most popular bands of all time, and there's no reason for them to lie about being big in a foreign country. They're big everywhere. Usually because of their music. But now Metallica is huge in Romania for a different reason. Or at least an extra one.
The band recently donated nearly $300,000 to help build Romania's first pediatric oncology hospital.
Since the fall of Communism in 1989, corruption has run rampant in Romania and has impeded the construction of hospitals and the general modernization of its infrastructure to help bring Romania's cancer survival rate up. It currently sits well below the European Union's average. Metallica donated the money to Daruieste Viata, aka, the Bestow Life association, to help improve those rates.
The band's All Within My Hands nonprofit foundation announced that Metallica made the donation just before a show in Romania's National Arena back in August.
Hopefully, the contribution from band members Robert Trujillo, Lars Ulrich, Kirk Hammett, and James Hetfield will help you forgive them for the Napster debacle. And maybe make some kids' bells toll a little later – because Metallica saves lives, especially if you're being stalked by a cougar.