Metallica Drummer Reveals How Cool His Dad Is for 90th Birthday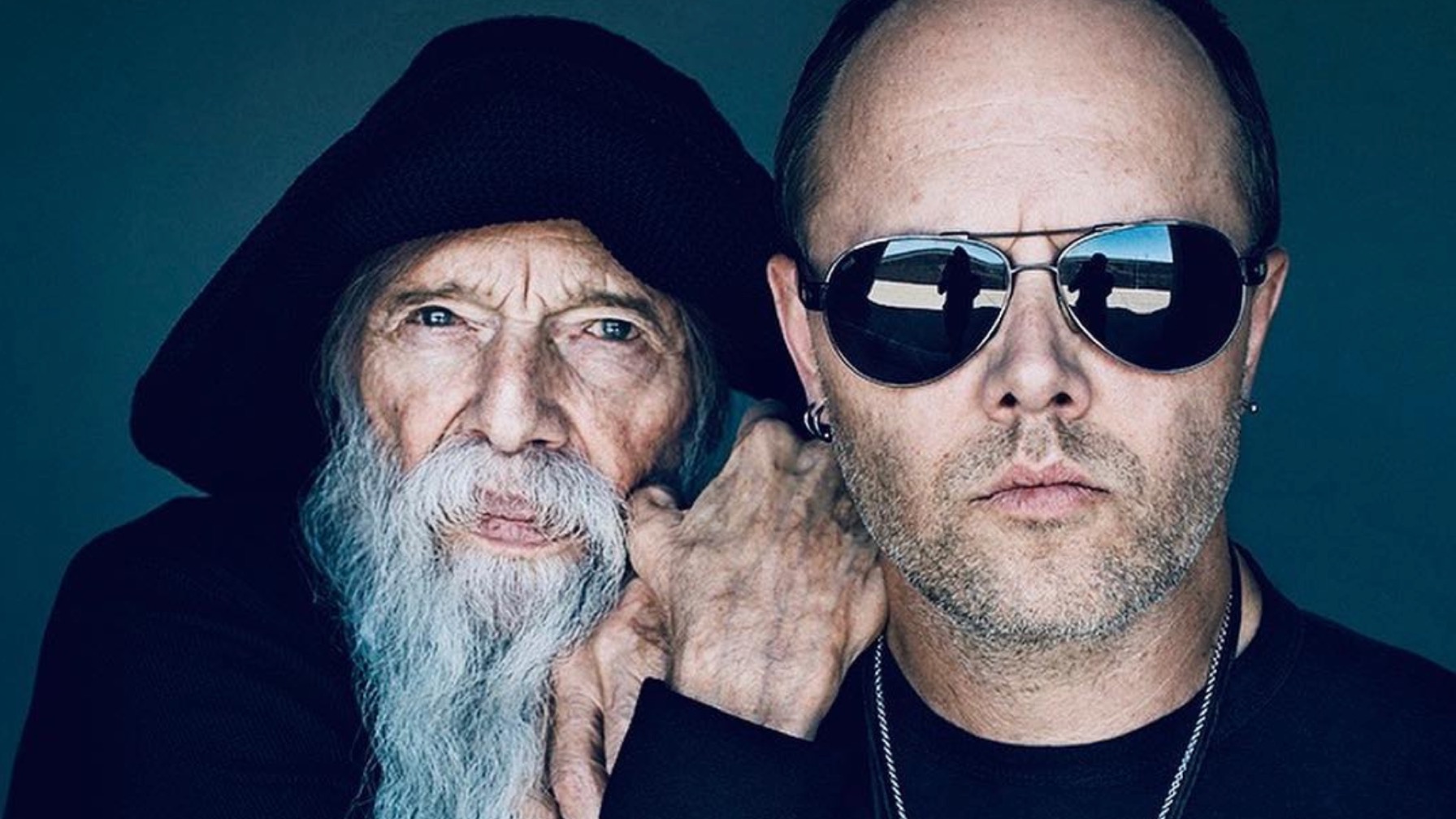 Lars Ulrich, drummer and co-founder of Metallica, gave a few heartfelt Instagram shoutouts to his rad dad last week for his 90th birthday and they're a must-see.
"Happy Birthday Dad. Happy Birthday Molly [Torben's longtime partner]! And congrats on the big week with the release of not one, but two books, the opening of the Art exhibition and the completion of the latest movie… so fuckin' inspiring on every level possible!
"And what may be the biggest accomplishment of all, the whole gang being in Copenhagen for four days without a single 'Hurra, hurra etc' song per your request!
Make sure to scroll through his second post because it includes 10 awesome photos of Lars and his dad through the ages.
"Since we are Danish and the Danes take their 'round' birthdays very fuckin' next-level serious, here is some additional shouting out to my beyond inspirational Dad on his 90th for your viewing pleasure!! Far forhelvede, you're the coolest of the cool.. do NOT delete that!"
I'm not crying… you're crying.
Torben has always been a supporter of his son and his music career, but many don't realize his own amazing story.
Born on October 4, 1928 in Copenhagen, Torben Ulrich was the son of professional tennis player Einer Ulrich.
Following in his father's footsteps, Torben became a tennis pro himself. He played more than 100 Davis Cup matches for Denmark and, in 1977, right before turning 49, he became the oldest Davis Cup player in history.
He wasn't just an athlete, however. During his years playing professional tennis, Torben also worked as a writer, musician, filmmaker, painter, actor, and director.
The "do NOT delete that" message at the end of Lars' post is in reference to a line Torben is known for saying in the Metallica documentary, "Some Kind of Monster." Lars mentions about that moment:
"Metallica fans know that he's been a fairly large presence in and out of Metallica's history for 35 years. There's a famous clip in 'Some Kind of Monster' – a scene where he comes to listen to some of the stuff we were working on [for 2003's 'St. Anger'] – he's standing over the mixing desk and he doesn't look too pleased.
"And I ask him, 'What do you think of this music?' There's a long, long, long pause, and he goes, 'I would delete that.' [Laughs] A lot of Metallica fans know him by association, so it's very cool."
Such camaraderie between a famous father-son duo is something rarely seen these days, but it's like a breath of fresh air when it is.
Happy Birthday, Torben!