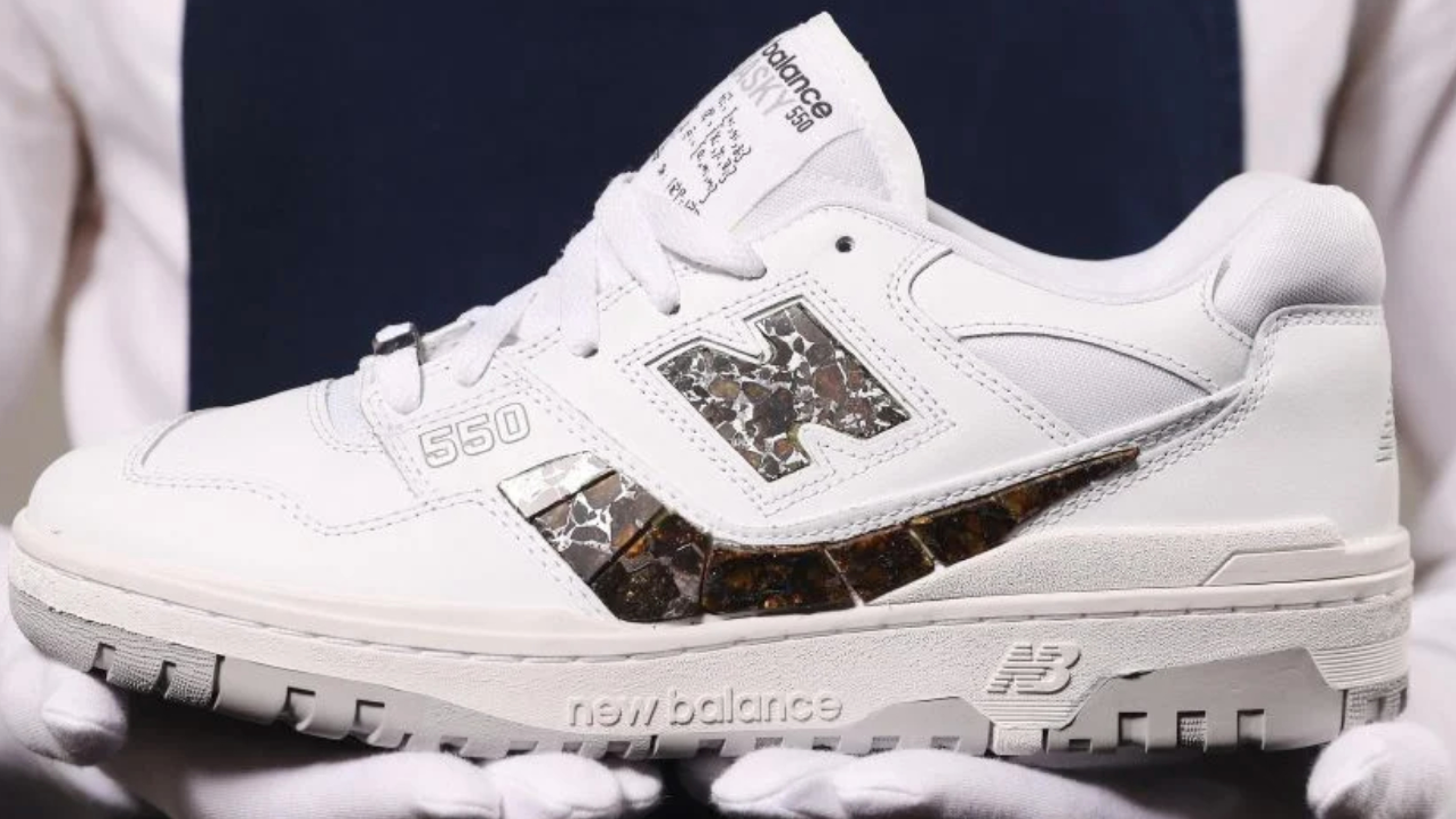 Credit: Instagram/Sothebys
Soon you will be able to buy one of the most expensive pairs of New Balances ever and for only a scant $13,200. That's how much the new sneaker made by Netflix and Sotheby's is going to sell for, and if it sounds out of this world, you nailed it. The secret ingredient in these kicks is part of a meteorite found in Russia. If you want to take your shoe game to the next level (or solar system) all you need is a 4.5 billion-year-old meteorite.
Netflix worked on the collab as a way to promote its new movie, Don't Look Up, from director Adam McKay. It stars a bunch of famous people, led by Leonardo DiCaprio and Jennifer Lawrence, who play astronomers warning the public of an impending comet that could destroy the world.
View this post on Instagram
So, naturally, you promote the flick with some space shoes. You better be a size 10, though, because that's the only size they are making. And in fact, it's the only pair they are making, so you'll have to be fast. Sure, you could wait around for another cool meteor to hit and break off a piece or two for next time. Or you could just find some other rocks and claim they are meteors if you want to impress people (I mean, no one is impressed if you spend $13,200 on shoes either).
Netflix and New Balance teamed up to make the custom 550s with meteorite crystals as a way to raise awareness and money for the World Wildlife Fund. An incredibly expensive dad shoe will get on the radar for some people, but most will surely be content to continue rocking their old grass-stained New Balances.
And some could argue those are the more expensive kind anyway. Yes, $13,200 is a lot of money. But for a shoe to be a true dad shoe, we're talking about raising children here, which costs a heck of a lot more money than that. That's chump change compared to college in the 2030s.
Still, if you're the person lucky enough to snag these, hopefully, you do them proud and still cut the grass in them.