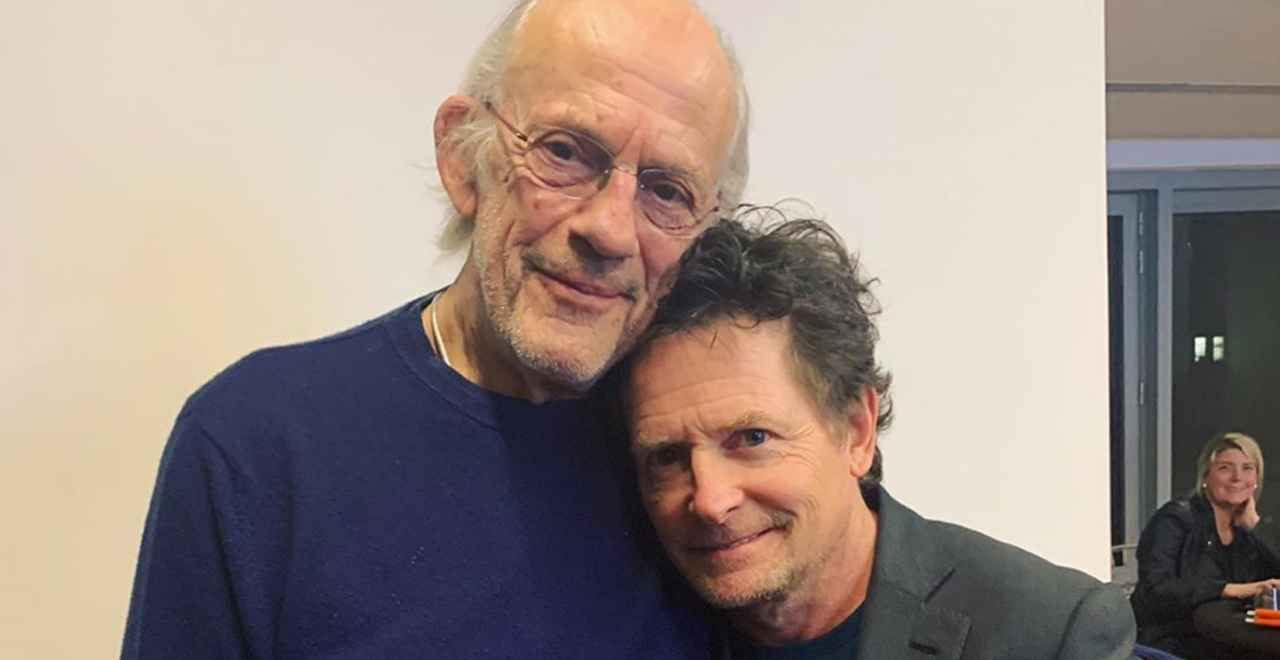 Credit: Instagram/mrchristopherlloyd
Michael J. Fox is retired from acting, but he's not done making a difference. The actor-turned-activist continues to raise a TON of money for Parkinson's research, but he's also had more time to reflect on his career and has started to realize something we all knew already: Back To The Future rules.
The actor has been focused on gratitude lately. He had a bad fall in 2018 and the recovery was hard, he said in a recent interview. What he learned in getting through that, though, was a newfound appreciation for what he had.
As Michael J. Fox nears the 30-year anniversary of his Parkinson's diagnosis, the actor-turned-activist is opening up about how the experience has changed him. https://t.co/UkVB3YlvhC

— ABC News (@ABC) December 1, 2021
"I started to notice things I was grateful for," he said, "I concluded that gratitude makes optimism sustainable."
And one thing he is newly grateful for is Back to the Future. He caught it on TV last year and realized it was better than he remembered.
"I came across it on TV last Christmas," he said. "And I thought I was really good in it, better than I thought I'd been. More important, I got the spirit of the movie. I understood that we all need to take credit for what we've done and the lives we've touched and to occasionally step back a bit and appreciate that much of life has been great and that there's a lot more to live."
There could not be a better takeaway from that movie, or a better message to live out every day. Fox's journey has been incredibly inspirational, as he continues to give everything he has to the fight. But it's also refreshing he knows how important it is to enjoy the simple things and to show gratitude for the little joys.
Like channel surfing and coming across an old movie that ends up being a timeless classic.