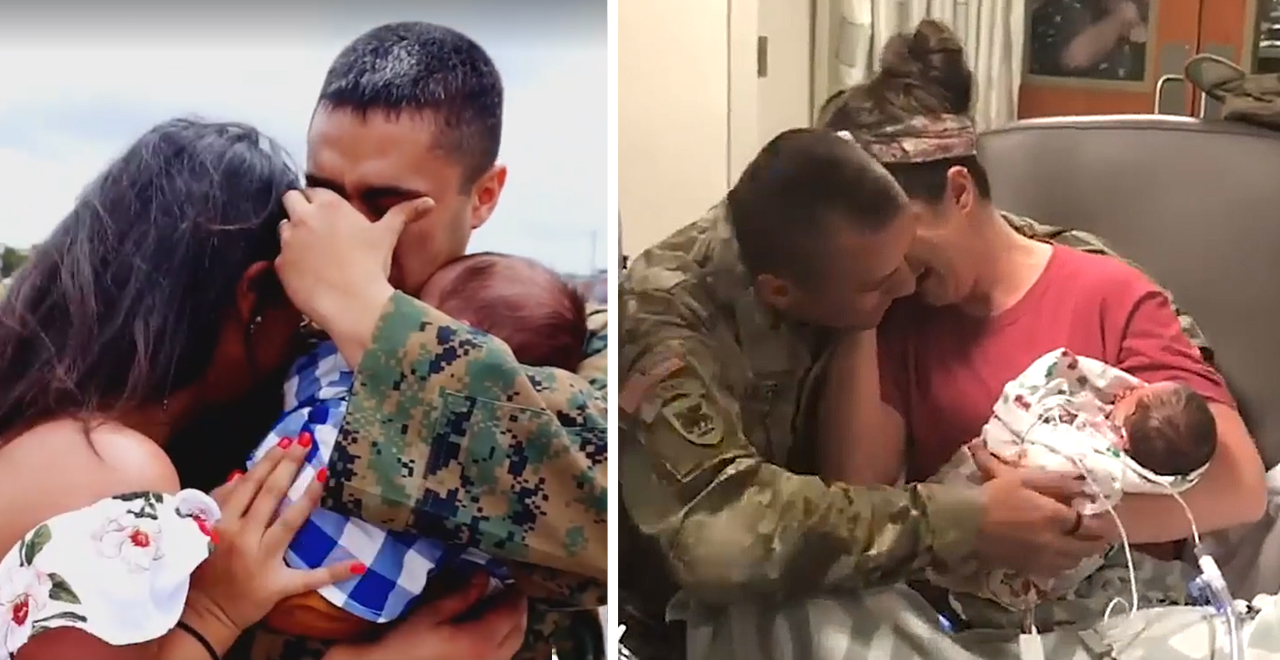 Credit: The Dad
Make sure you're in the vicinity of someone chopping onions because you're going to need a cry-alibi. That's right, it's time for 5 videos of men in uniform returning home to their loved ones.
1. Army Son Surprises Dad At Work
Watch this dad as he goes about his business, just having a regular day at work, until bam — a wild son in uniform appears, reporting for tear-jerking duty, SIR.
2. Military Dad Surprises Mom and Newborn Baby
A fresh-out-of-labor mom scrolls her phone — probably trying to stay connected with dad during this huge milestone — until she turns around to find him right next to her.
3. Military Dad Meets His Son For The First Time
Does it get any more tear-inducing than watching a dad meet his son for the first time? Watch this military dad enjoy three reunions back-to-back (spoiler alert: one is four-legged).
4. Marine Dad Surprises Daughter by Coming Home Gift-Wrapped In Box
You see the title — you're already pulled in. You're invested in the outcome. But then you notice the little dad-shaped pillow in her hand and crumble. And by the time you get to the part where he pops out and hugs his daughter? Well, you're too far gone soldier. Take the day off to recover.
5. Heartwarming Military Homecomings
You know we love topping off our shiz with a good compilation. Get ready for 3 straight minutes of tears — and I'm saying back to back, to back, to BACK (that's right, 4) heartfelt reunions in one video.
And if you're a military dad, mom, son, or daughter, and feel like sharing your homecoming surprise with us, send it to us. We love a good reunion caught on video. Really clears out the ducts.
Need a palette cleanser that'll have you laughing more than crying? Check out our previous list of videos featuring babies laughing at basically nothing.