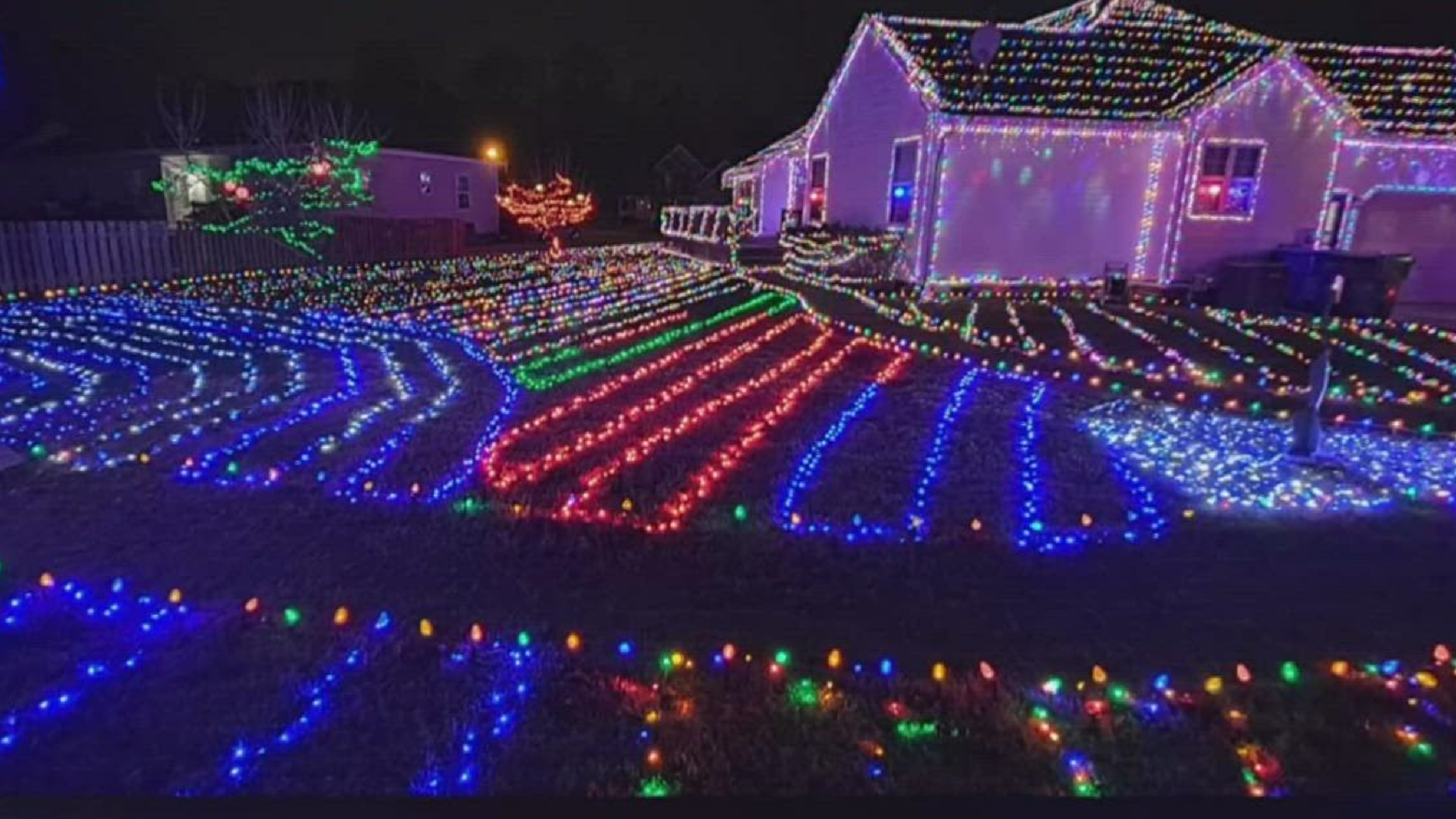 Credit: YouTube/WUSA9
If you think some dads spoil their kids, it is important to remember they have nothing on grandparents. Those trouble makers have run the spoil game for a long time and won't be letting up any time soon. The latest example is a grandpa in Virginia whose six-year-old granddaughter asked him to put up 100 lights on the house for Christmas. He put up 1.5 MILLION instead.
Hanging 1.5 million Christmas lights when there assignment was for 100 is like giving them a Chocolate Factory when all they asked for was a Hersey bar. But for 64-year-old Keith Mitchell, it's just his holiday tradition. And now the entire community loves it, not just his granddaughter. Although he did say she absolutely adored the display last year.
"It's all about my granddaughter for me," he said to Good Morning America. "Plus, it makes a lot of people happy."
The display brings locals—and even visitors from other states. https://t.co/lKReG6em2s

— ABC News (@ABC) December 2, 2021
The display attracts a TON of visitors, as one might expect when you throw down one million-plus lights. He told the morning program they get more than 200 visitors a night, sometimes even as many as 500.
"It was crazy last year," he said.
The whole display is quite the production. It takes a few months to put up, and he enlists the help of family and neighbors along the way. He even had to add another shed just to store all of those lights. He started in early September this year and finished right before Thanksgiving.
This is the first year he's added a charity component to the display as well. He's asking visitors to donate to Children's Hospital of the King's Daughter, where his granddaughter had a multi-week stay as an infant.
Mitchell did say he doesn't draw up any plans before he starts putting up the lights. He just "envisions it" and goes freestyle. And in the process, sets the bar pretty dang high for every other grandpa out there.