Minor League Team Debuts Dad-Bod Jerseys for Father's Day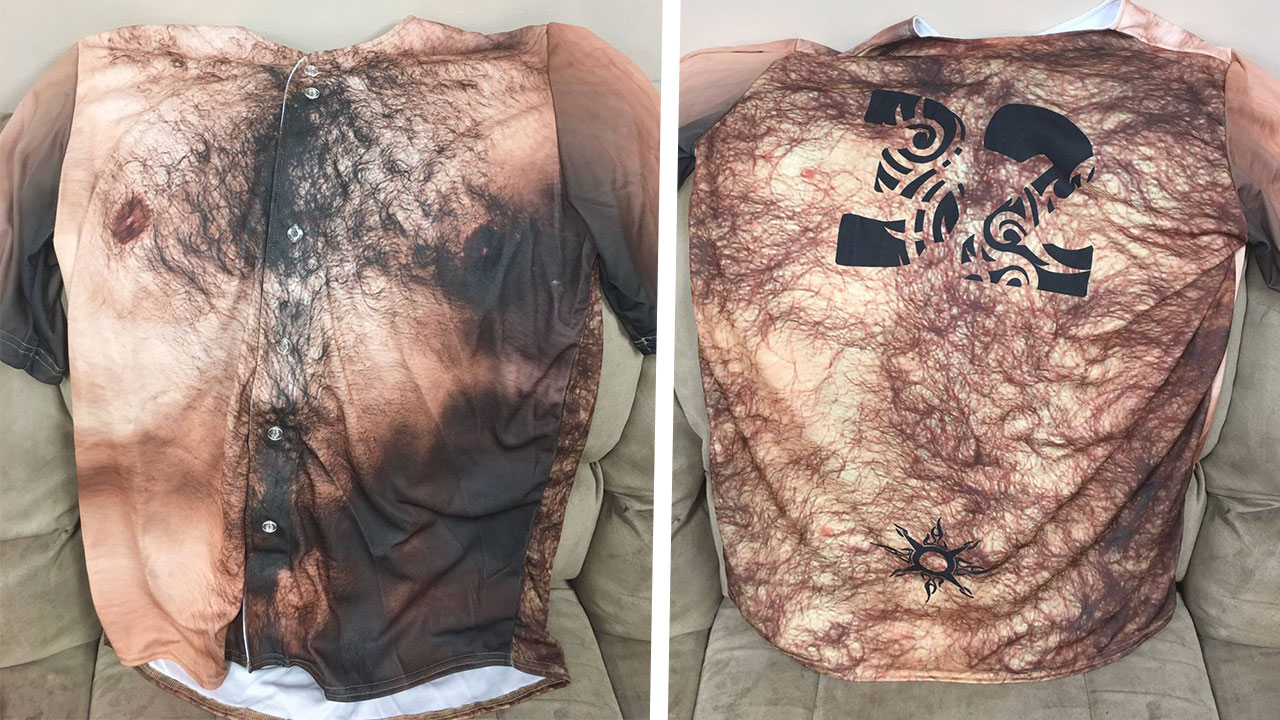 There has been plenty of support lately for both celebrities and average guys around the country who have embraced the once dreaded "dad-bod".
However, a minor league baseball team out of Kentucky recently took things to the next level with a hilarious homage to guys everywhere.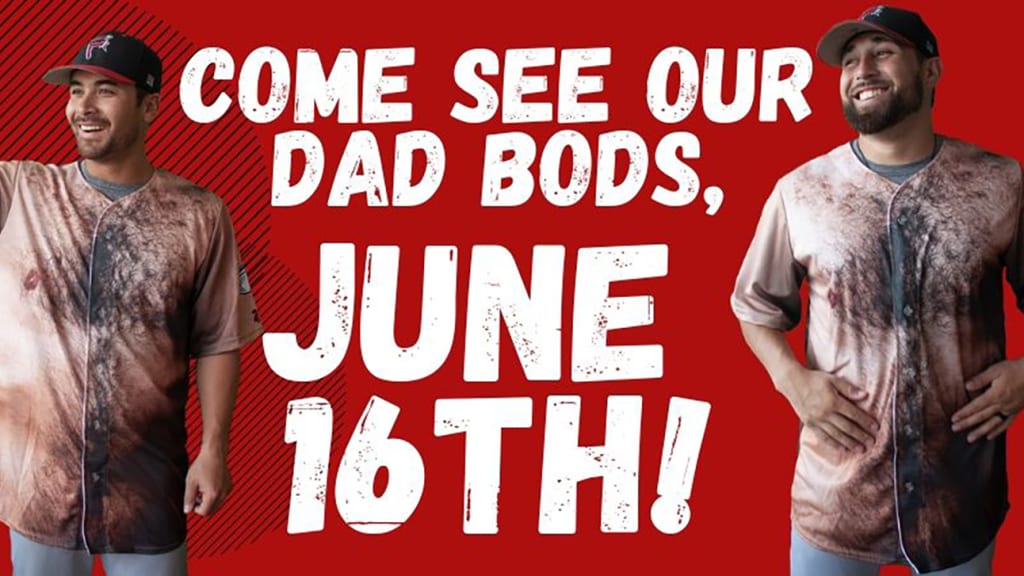 The Florence Freedom, part of North Kentucky's Frontier League, celebrated Father's day by wearing custom "dad-bod" jerseys during their matchup against the Lake Erie Crushers last Sunday night. The disturbingly realistic flesh colored uniforms came complete with plenty of faux body hair and distinctive man nipples all capped off with a tribal tramp stamp on the reverse.
While the promotional jerseys may seem a bit ridiculous to those who rarely attend a minor league baseball game, regular fans will tell you things like this are standard fare for ball clubs these days as owners continue to explore new ways to fill the stadium.
Fans in attendance during Sunday's game were also able to bid on the jerseys worn by the players.
Happy Dad Bod Day! Shoutout to all the dads out there who are struttin' their stuff!

*Everything is on as scheduled right now!* pic.twitter.com/EzwHbMZ3qW

— FlorenceFreedom (@FlorenceFreedom) June 16, 2019
Although the game was suspended due to rain, play is scheduled to resume on July 5th, hopefully along with the return of these very custom and awe-inspiring jerseys. Here's a clip of them in action:
Here is Wobrock's hit in the bottom of the 6th! This allowed the Freedom to tie the game & force the game to be rescheduled to July 5th starting at top of 7! pic.twitter.com/67GhZ1KQaU

— FlorenceFreedom (@FlorenceFreedom) June 17, 2019