MLB's Jason Kipnis Knocks Couple's Gender Reveal out of the Park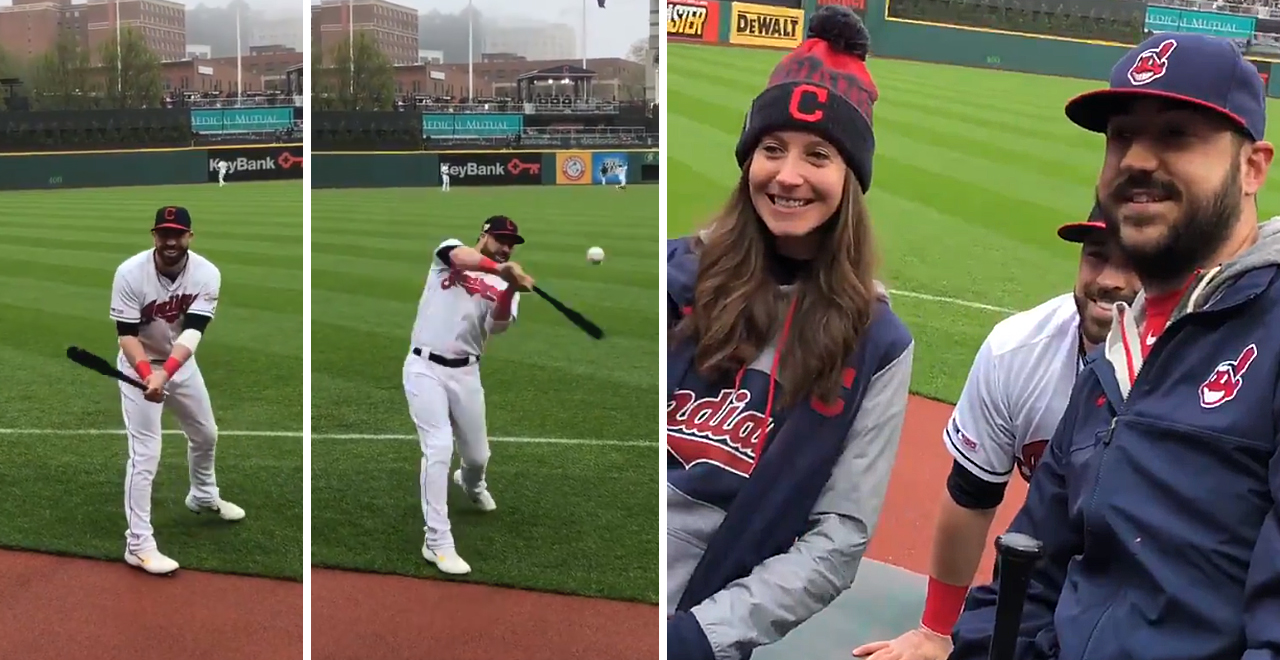 Elaborate gender reveal parties are a dime a dozen nowadays, so one Cleveland couple decided to go with a more intimate gathering with the people who really matter: soon-to-be mom, soon-to-be dad, and Indians' second baseman, Jason Kipnis.
Despite being outside the purview of most MLB players, Kipnis was more than happy to do his part in unveiling the sex of Josh and Erica Smith's first child.
Jogging out along the left field line with bat in hand, Kipnis was admittedly nervous about screwing up such a special moment, but he played his part perfectly.
Huge Thank you to the awesome @TheJK_Kid and @Indians for giving my wife and I an unforgettable gender reveal! #itsagirl #GoTribe pic.twitter.com/iT4Yv4dWpH

— j (@Tossincheese) May 6, 2019
After taking a face-full of pink chalk like a champ, Kipnis gifted the growing family with his bat as a keepsake for the future Indians fan.
Oh, and then he posed for a photo because everyone knows it isn't a gender reveal party if it isn't on Instagram.