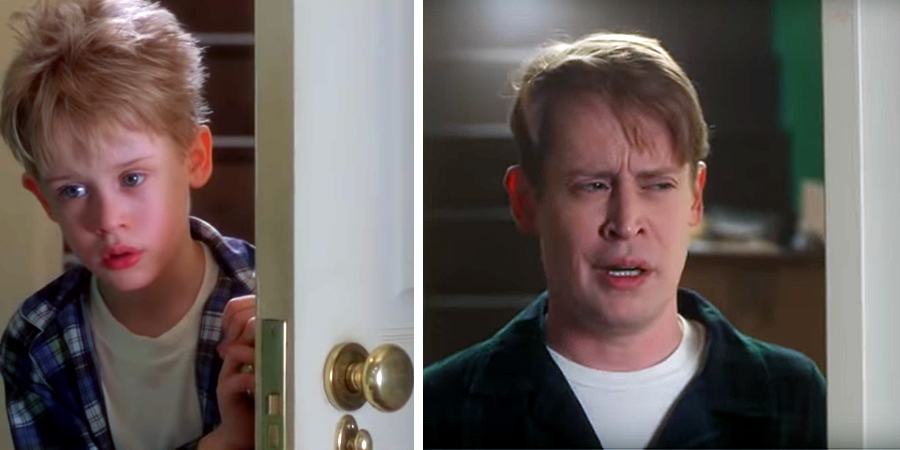 Credit: YouTube/Google
Home Alone is an indisputable holiday classic.
Not necessarily your standard Christmas movie (shouts to Die Hard, the R-rated version of the non-standard Christmas movie that features wisecracks and ultraviolence), the 1990 blockbuster starring everybody's favorite sociopathic 9-year-old has become something of a December tradition in many homes, including mine. Even the sequel, in which Kevin McAlister, played by one-time megastar Macauley Culkin, is "lost in New York," gets play in my house. My 8-year-old even sees to prefer it to the original, wherein Joe Pesci and Daniel Stern are repeatedly and viciously abused and tortured by the lone remnant of an abanonded neighborhood they're trying to rob.
Inadvertently forgotten by his family, the previously "les incompetent" blonde moppet is forced to defend his home and learn some independence when a couple of burglars set their sights on his ostentatiously – and suspiciously – large home.
But you've seen the movie. You've probably even see the aforementioned sequel. Maybe you've even seen the third one, but judging by the trailer, I hope not. It didn't even star Culkin, who, in the decades since cashing in with a short run as America's Favorite Child Star, largely retreated from the spotlight.
Until now.
Macauley Culkin is back. And even better, he's back AS his iconic Home Alone character, Kevin McAlister, in an unofficial Home Alone sequel. This time, Kevin is all grown up, and aftershave is less of a painful novelty than a bathroom staple. Google recruited Culkin to star in their hilarious new ad for Google Assistant, and even managed to sneak a little Pesci into the mix, as a now grown-up Culkin faces another Christmas all by himself in his fancy home.
The one-minute spot is a big crowd-pleaser, recreating several iconic moments with a 2018 twist, including the infamous "filthy animal" pizza delivery sequence, Kevin's clever use of a basketball player (it's not MJ this time) to trick the burglars, and a tech-inspired way to avoid the creepy basement furnace.
Check it out:
And some fun behind the scenes action here: