Buffalo Wild Wings Unveils the "Moist Tielette" For Father's Day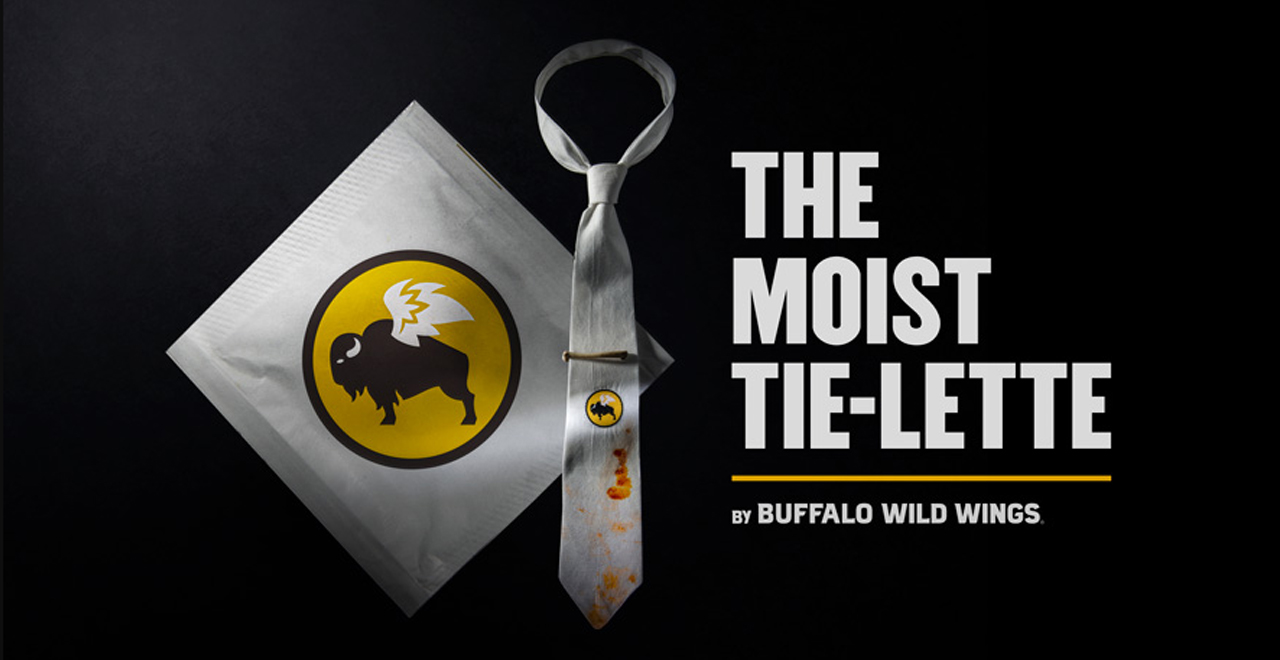 Father's Day is this Sunday, which, if you're anything like your dad and his dad and so many dads over the years, you're probably going to get a tie. The "tie for Father's Day" stereotype is well-known for a reason: it's a very real thing. But what if I told you it didn't have to be a bad thing? q
It's 2020, the summer of COVID, and many of us are still working from home. Which means if we receive a tie on Sunday, we probably won't need to wear it anytime soon. Unless it's a special tie. A tie that does more than just bring a splash of color to your outfit. A tie that serves a real purpose.
I give you: the moist tie-lette, which is a necktie that is also a wet wipe.
That's right! Buffalo Wild Wings unveiled this new product, a groundbreaking piece of dad-wear that isn't just there to make you look good, it's also there to help you stay clean while you eat their wings.
From BWW's Moist Tie-lette website: While they won't be available at fine men's retailers, the tie-lettes are sewn from the most absorbent towelettes and designed to mimic a standard necktie. They are paired with a one-of-a-kind chicken wing bone tie clip, adding some extra flair to dad's look. The Moist Tie-Lettes are packaged like an oversized version of the typical moist towelettes you'd find at any BWW sports bar. Further details can be accessed HERE.
It's $25 bucks, but can you really put a price on a product so bizarre and yet so perfect? So ridiculous and yet so right? So mantastic and so multi-functional? No, you can't.
So if you're stuck on what to get your dad for Father's Day, Buffalo Wild Wings has got you covered. And after he opens his unique gift, you can sit down with a plate of wings, without any worry that you'll make a mess, and watch the making-of video: