Make Coffee Shop-Worthy Espresso Drinks With This Moka Set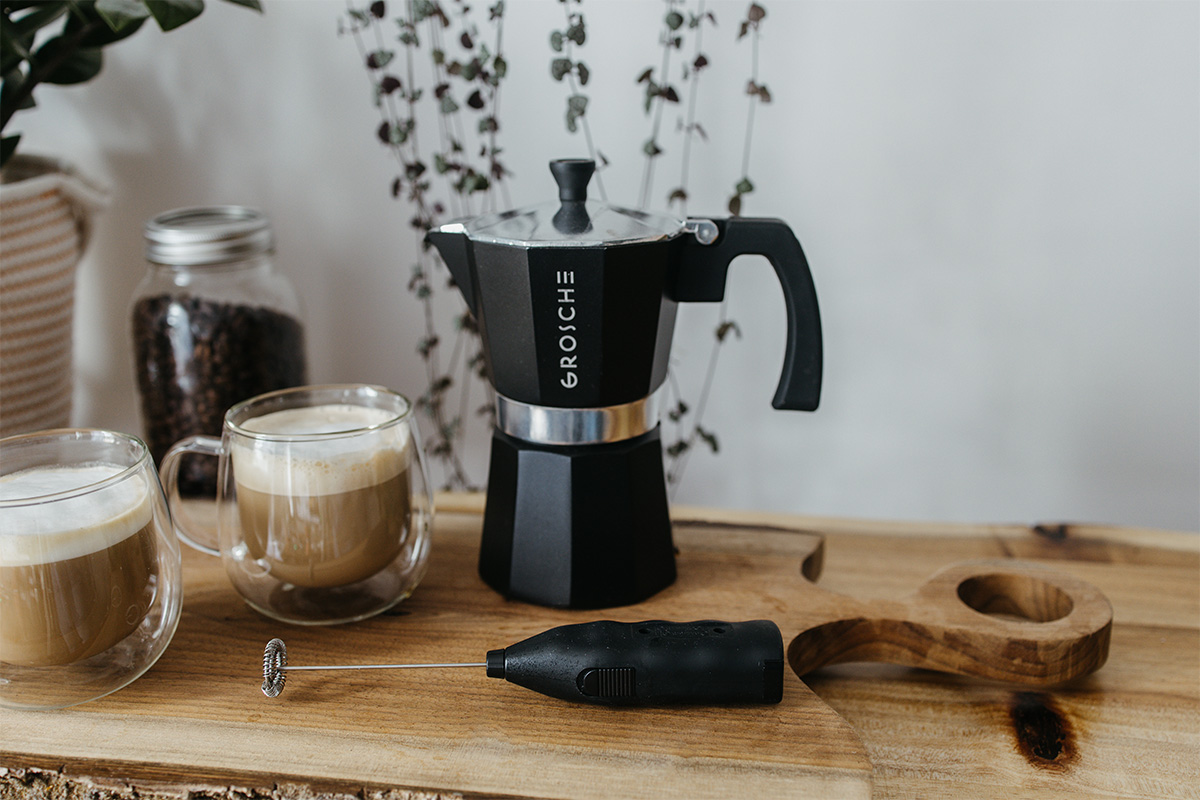 Every coffee lover knows that there are three essentials for brewing the perfect cup of joe at home: beans, practice, and the right equipment. From pour-over to percolation, there are many styles of brewing. However, when it comes to pulling shots of thick, robust espresso there is no more iconic or effective brewing method than the stovetop moka.
The moka is a method of brewing pioneered in 1933 which forces water up through the coffee grinds in an environment of high pressure ensuring proper caffeine extraction while preserving the subtle and intricate flavors of the espresso. Invented in Italy, these stovetop devices are a fixture in every Italian kitchen. There are many iterations of the moka, but the Milano Stovetop Espresso Maker from Grosche takes the best from all of them to make a damn-near perfect stovetop espresso machine.
Commercial Italian espresso machines can cost well into the thousands of dollars. Fortunately, you don't need to take out a loan to enjoy cafe-quality espresso from the comfort of your home. For a limited time, you can pick up the Milano Espresso Bundle, which usually retails at $60, for only $39.95. That's a savings of 33%. The bundle includes not only the 12-cup moka for making enough espresso for the family but also a turbo milk frother for making creamy lattes and cappuccinos.
Boasting thousands of five-star reviews, the Milano Stovetop Espresso Maker is wildly popular with coffee enthusiasts. "I love the quality and craftsmanship of this espresso maker. It is made of a heavy metal that looks and feels very durable, the finishing is very nice, and the handle and top part stay cool to the touch which is amazing. If you've used one of these before you'll definitely appreciate that. It's perfect."
Take your at-home coffee game to the next level and start pulling gourmet espresso shots with this authentic Italian moka from Grosche.
Prices subject to change.
Just a heads up, if you buy stuff using the provided links, The Dad may collect a small commission.