Mom Wins Halloween Every Year With Custom Crochet Costumes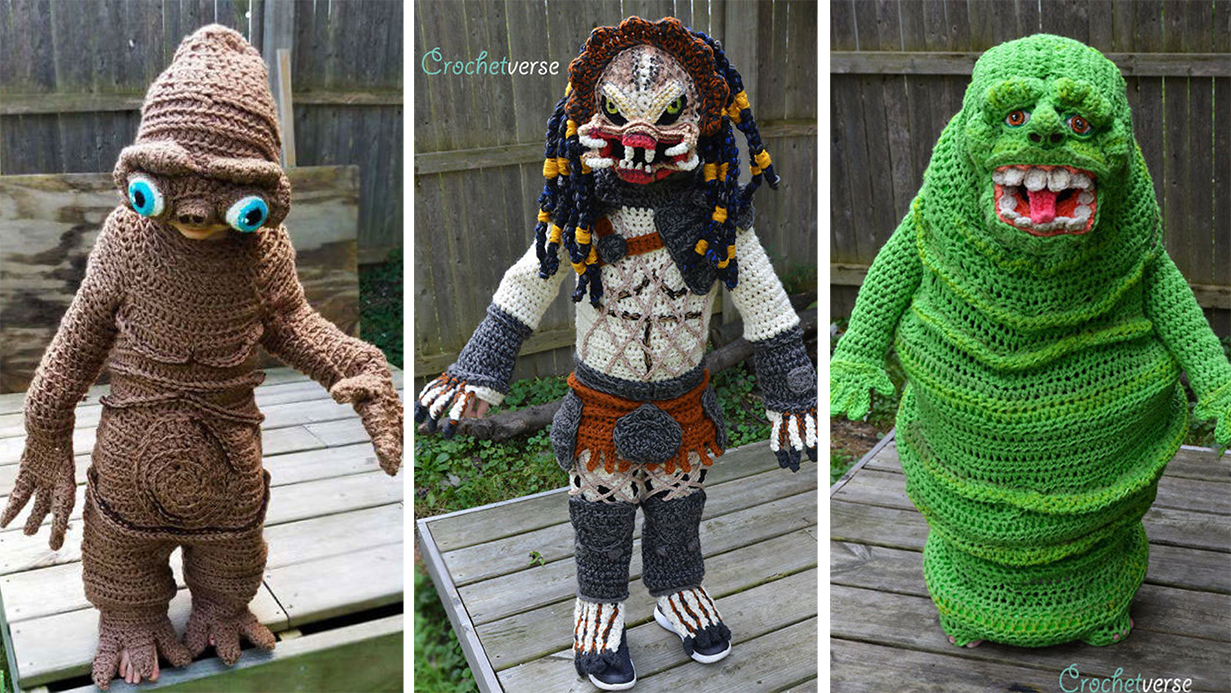 Some parents have had their kids' Halloween costumes purchased for weeks while others are inevitably going to scour their house last minute for an old sheet so their child can go as a low-thread count ghost yet again.
And then there's Stephanie Pokorny, who is in a complete league of her own.
You see, Stephanie and her family are self-proclaimed fanatics for Halloween… and it shows.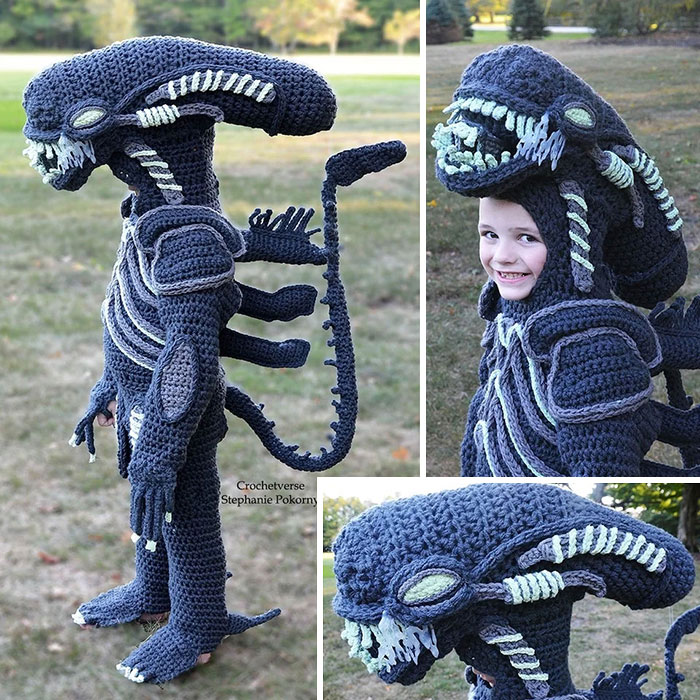 "Each year, I freehand crochet full-body Halloween costumes with no actual crochet patterns for my children," she told Bored Panda. "Sometimes these unique costumes are from classic '80s movies, other times from whatever movie or toy is popular at the time."
I get it. Creating fabric by interlocking loops of yarn isn't typical 'dad' content, but just look at these things—it's a frickin' glow-in-the-dark Slimer!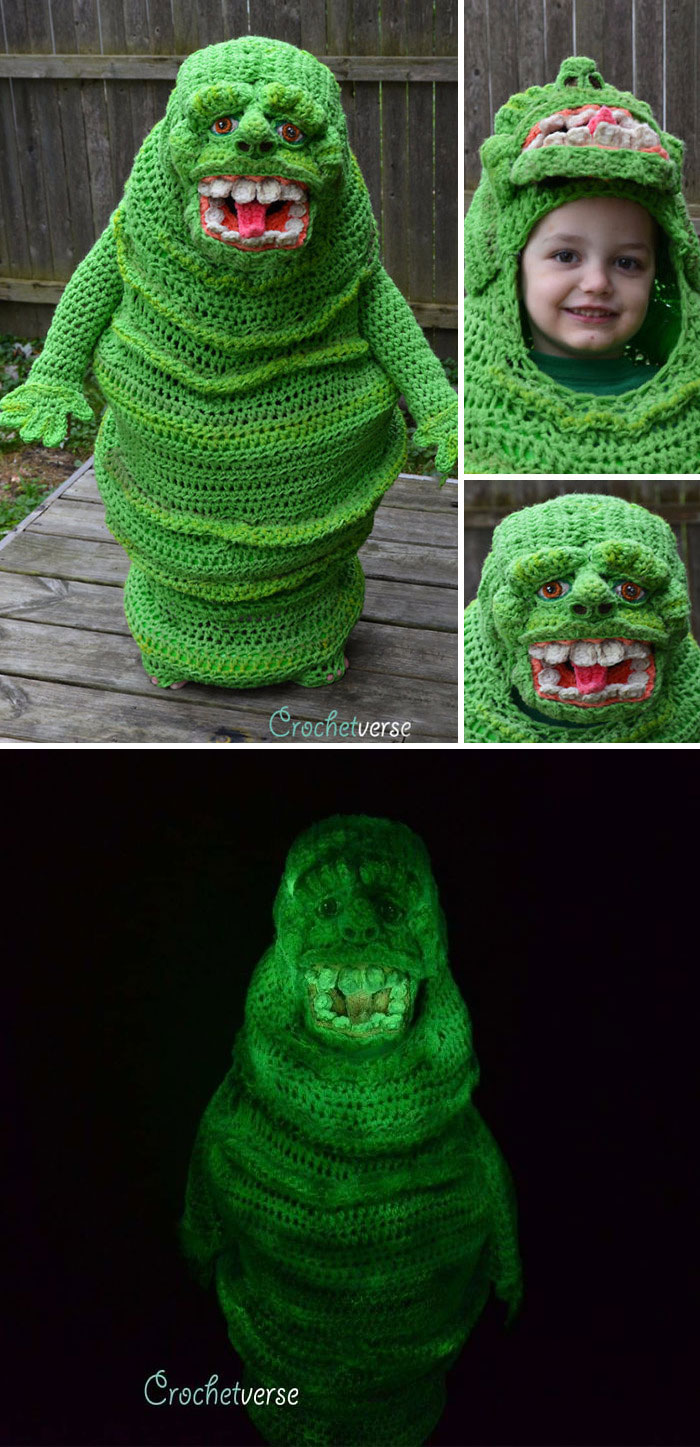 "Each of the costumes for the kids takes between 25-40 hours, and I tend to work on them over the course of about two weeks. I have been crocheting since I was 16. I was taught by my Grandma, and these creative costumes are my passion."
Living in a small Ohio town on the shores of Lake Erie, a hefty crochet costume is ideal for staying toasty while strolling from neighborhood to neighborhood.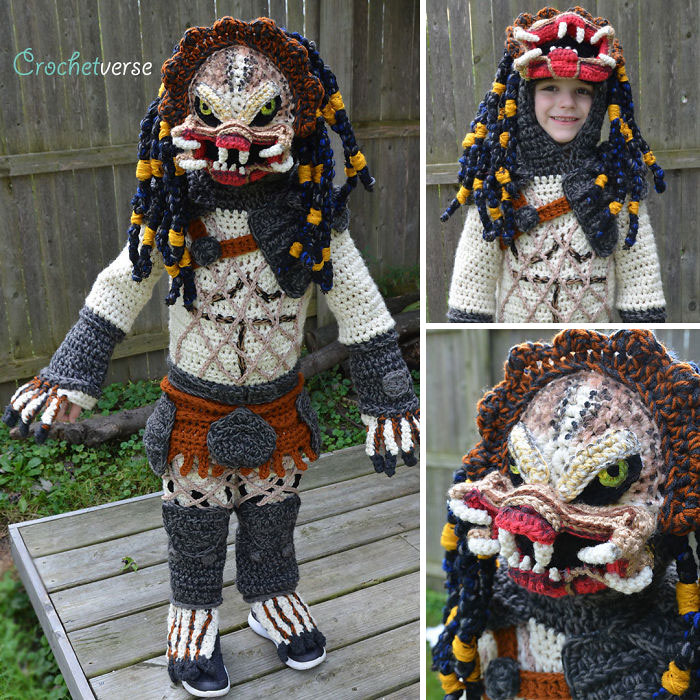 "My mother made my costumes for me as a child, and I remember being beyond excited to wear them. It brings me such joy to be able to do the same for my children!"
Granted, I doubt Steph's mom ever made her an intricate Skeletor costume with evil, glowing red eyes and adjustable mask.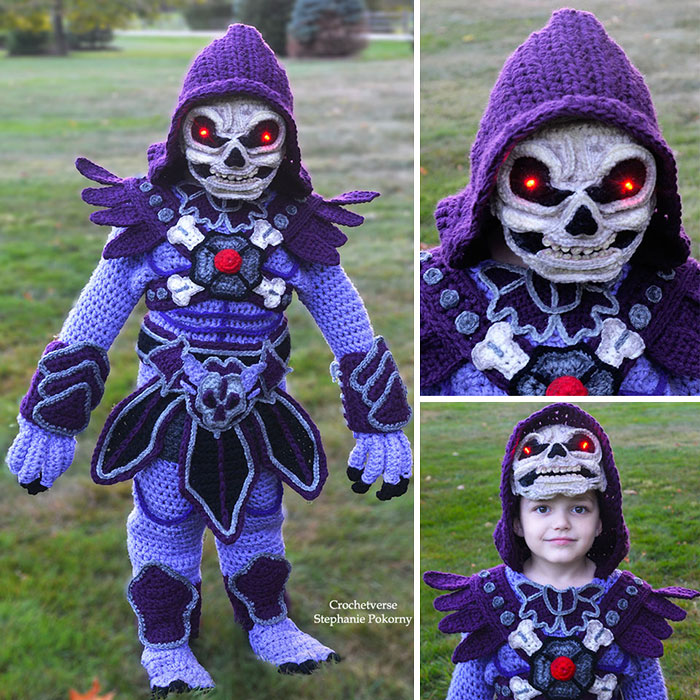 When she isn't prepping for Halloween, Stephanie keeps her skills sharp by managing her website, Crochetverse, where she shares more of her work as well as other patterns and tutorials.
Unfortunately, they aren't all incredible pieces of art from pop culture like these but they're pretty impressive nonetheless.