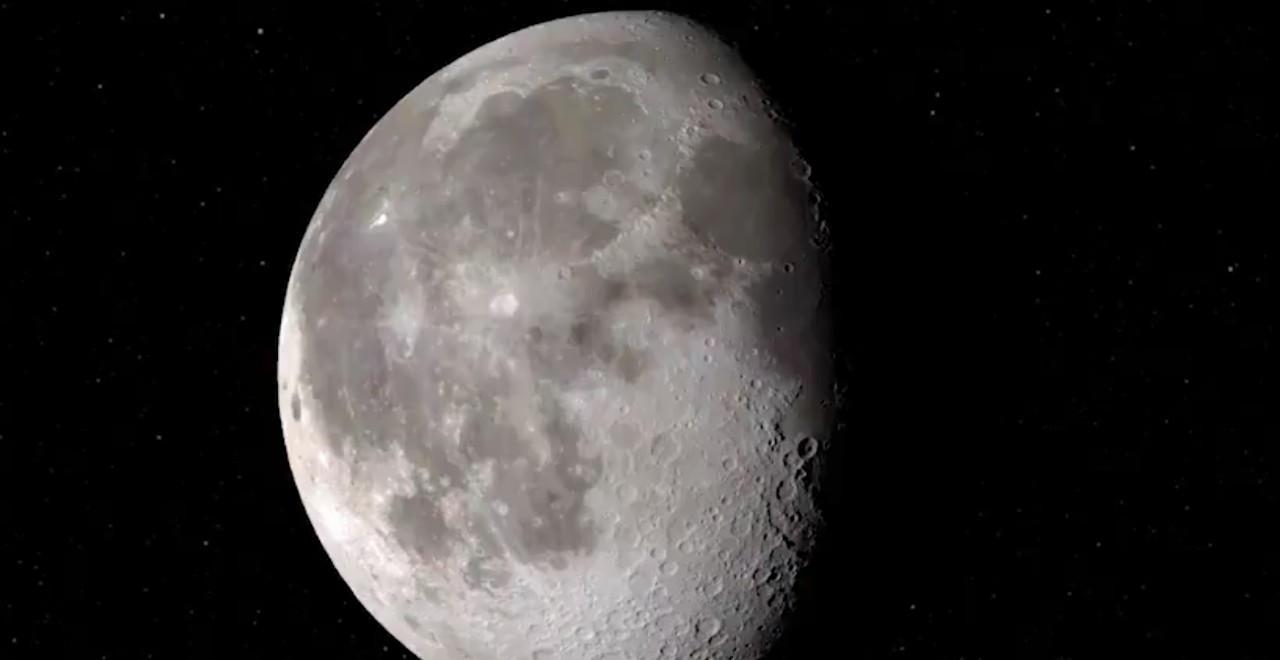 Credit: Twitter/NASA
NASA revealed some major news Monday, announcing they have discovered water on the moon. And, possibly, like, a lot of it. This news was blasted across the NASA communication matrix, including an emoji-filled tweet, which doesn't feel like the most authentic way to broadcast a major scientific discovery but hey, it is 2020.
💦🌚 Water molecules were found in Clavius Crater, one of the largest craters visible from Earth on the Moon! This discovery from our @SOFIAtelescope indicates that water may be distributed across the surface, & not limited to cold, shadowed places. More: https://t.co/oIcCbbl50Y pic.twitter.com/Q5Ve6QwZJM

— NASA (@NASA) October 26, 2020
It's been a terrible year on Earth, but a cool year for space. We got confirmation the Pentagon recovered "off-world vehicles" and a chicken nugget became the first of its kind to reach space.
And now we have moon water.
In a press conference, NASA discussed the two groundbreaking studies and the accompanying data to back up the discovery of water on the sunlit side of the moon, along with the possibility that there is much more water than previously believed (or hypothesized) on the moon.
"For the first time, water has been confirmed to be present on the sunlit surface of the moon," said the director of the astrophysics division at NASA's Science Mission Directorate during the press conference.
"We had indications that H2O — the familiar water we know — might be present on the sunlit side of the moon. Now we know it is there. This discovery challenges our understanding of the lunar surface and raises intriguing questions about resources relevant for deep space exploration."
The agency detected the water with the Stratospheric Observatory for Infrared Astronomy airborne telescope. The SOFIA is basically a plane with a huge telescope in it. And it has space geeks excited that water can exist in the harsh circumstances on the surface of the moon and the possibility we could use more of the moon's resources in future explorations.
Not only could we drink the moon water, if we were ever seriously planning to colonize the moon, having a source of water is absolutely essential for the splash park (no society can exist without one).
Monday's announcement also included data from a second study that hypothesized many dark pockets on the moon could be filled with moon ice (some of these have been in darkness for billions of years). Further study needs to be done to map out just how much water is on the moon, but from a science standpoint, it was a big breakthrough for NASA.