Frozen Foods Company Makes History by Sending the First Chicken Nugget to Space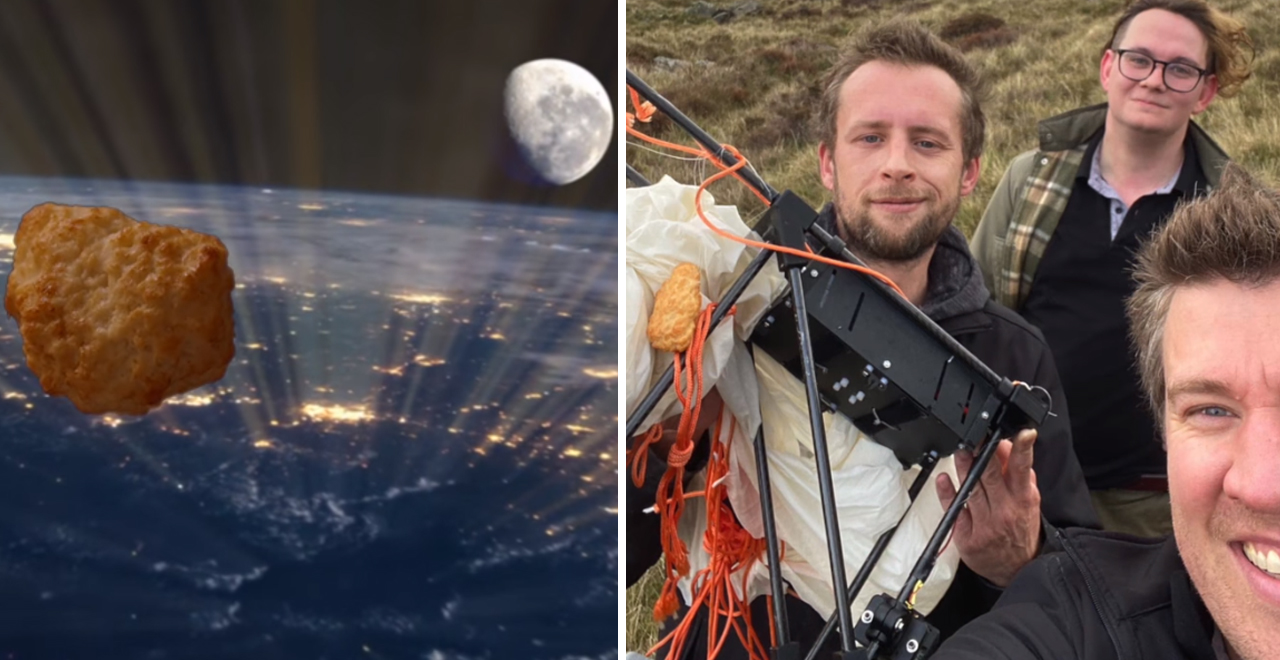 One small trip for a chicken nugget, one giant leap for the only food my kids will eat. A frozen-foods company made history this year by launching the first chicken nugget into space. The nugget now joins the elite class of various astronauts and assorted animals as the first of their kind to leave the planet.
Iceland Foods was the British company that celebrated their 50th anniversary by launching it into space. It's been a great year for space, with the news the Pentagon had recovered off-world vehicles and the NASA dads making their trip outta here in a SpaceX vehicle. And now, this:
On Planet Earth, the chosen one is firing up the Millennium Fowl-con and preparing to blast off to a galaxy far far away. May the force be with our Jedi Knight… 🧑‍

Can you guess what it is? Comment below 👇 pic.twitter.com/u3TIH4VlcV

— Iceland Foods ❄️ (@IcelandFoods) October 13, 2020
The company used a space-marketing company (which…is a thing that exists, I guess) to launch their nugget, which was secured to a weather balloon and cameras during its ascent miles into the atmosphere. It reached an altitude of 111,000 feet, which the company said translated into about 880,000 nuggets. The best part is you can watch it float away, and then come crashing back down to earth (at a speed of 200 mph) as all dreamers do eventually.
The nugget looked to be in good shape, especially as it hit temperatures approaching negative 100 degrees, but there is no word yet on what "out of this world" tastes like.