Mother's Day Flowers Yet Another Thing Wife Must Keep Alive During Quarantine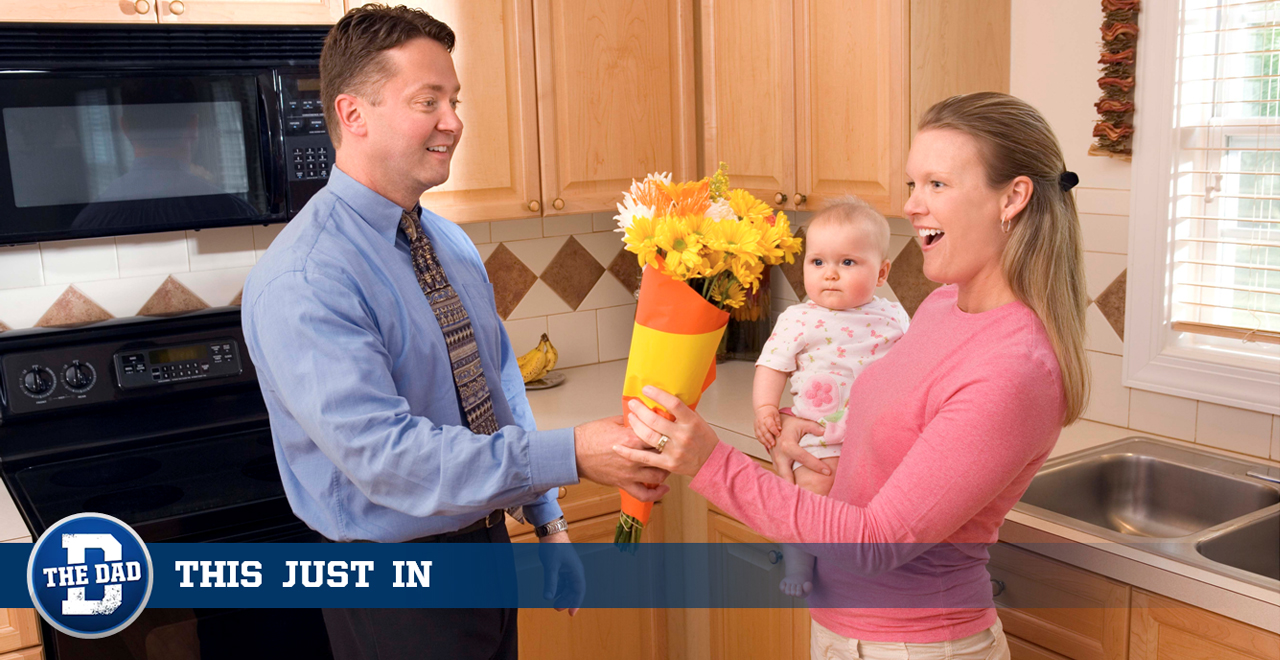 HATTIESBURG, MS – Having just had a baby earlier this year, local father Kevin Maroney surprised his wife on her first Mother's Day by giving her the gift of flowers, yet another thing for her to try and keep alive during quarantine.
"Flowers! Uh, thanks!" said Kevin's wife Rachel, unable to muster any more of a thank you knowing that keeping these flowers alive would be an additional burden considering she was already singlehandedly ensuring that the entire household featuring her husband, baby, and dog were safe and well-fed in these trying times.
Being particularly proud of what he figured to be a thoughtful gift, Kevin had no idea that the time Rachel would now spend focused on maintaining the flowers would, in turn, lessen his chances of surviving the pandemic—albeit microscopically—as he spent years as an utterly helpless bachelor before meeting her.
"Honey, what's the ETA on dinner?" asked Kevin to his wife, unaware that it would end up being microwaved canned spaghetti tonight since the time she normally spent cooking his dinner would now be used potting and watering the flowers.
While things are bound to change throughout the remainder of quarantine, Rachel's current priorities in terms of who to keep alive go, baby, dog, flowers, husband in that order.
Despite being completely plausible to parents, THIS JUST IN is satire and intended for entertainment purposes only. For more stories like this one click here.