Move Over, 'Elf on the Shelf.' Halloween Belongs to 'Doll in the Hall'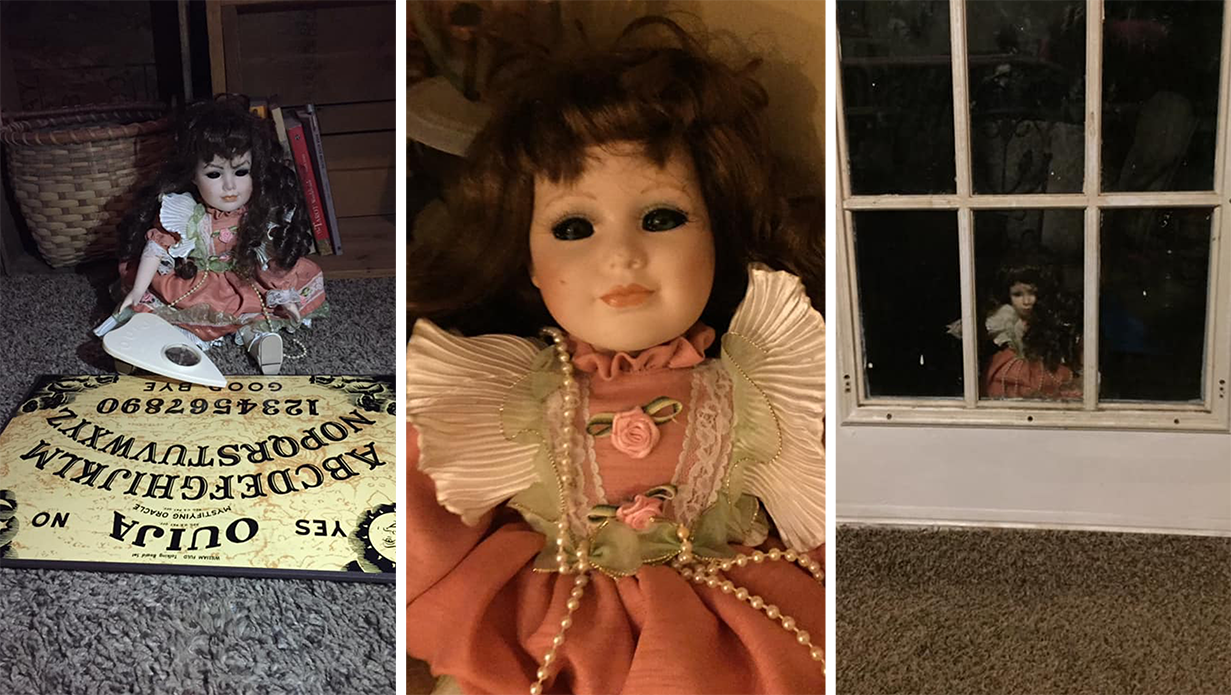 "Elf of the Shelf" is everyone's favorite (and not at all coercive) way to encourage their kids to behave during the holiday season. In fact, plenty of parents would surely utilize the creepily grinning elf year-round if they could get away with it, but the holiday-themed doll clearly wouldn't fly during other months.
Last year, mom and Halloween enthusiast, Natasha Hudarovich, decided to start a new doll-based trend to keep her kiddos in line during this spooky season and people are already on board.
RELATED: 50+ Boo-rific Halloween Jokes And Riddles For Kids And Ghosts Alike – Scary Mommy
Introducing, "Doll in the Hall."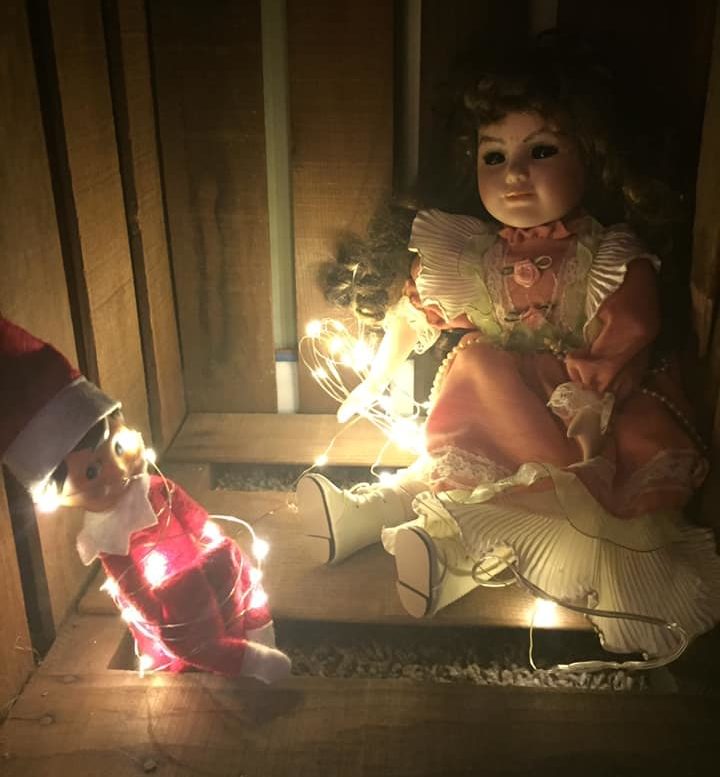 "Instead of an Elf on the Shelf in December, I'm doing a Doll in the Hall in October," Hudarovich explained on Facebook. "Basically you take a creepy Annabelle porcelain doll that your kids already believe is haunted and keep secretly moving it around the house. For an extra festive touch I put the doll right in bed with one of the kids whenever they throw it in the trash. It's day 3 and they want to move."
Funny enough, she was first inspired by her daughter who had a mild obsession with porcelain dolls.
"She calls them 'creepy dolls.'" she told CafeMom. "This one just creeped her out too much and she tried to get rid of it. I saw the opportunity to prank her and I took it! She pranks me every day and I finally got back at her."
The response from other parents has been amazing. Even those who claim such a crusade would never fly in their home admit that it's clever as hell and would undoubtedly work.
And before you get all up in arms about 'psychological trauma,' Hudarovich has assured everyone that she is not scarring her kids with this silly prank. In fact, they might even be more into it than she is.
"My daughter Adele (we call her Frankie) isn't really as freaked out as she is curious. She reads a lot so she's asking the typical haunted doll questions: What does she want? Where did she come from? How do we get rid of her? It's awesome watching her 7-year-old mind solving the Mystery of the Haunted Doll.
My son, Knox (we call him Betelgeuse), thinks it's hilarious. He wants to do everything his big sister does, so he's having a lot of fun with it. It's a surprise every morning where she'll be and how she got there. They're into creepy things, Halloween, zombies, scary stories so they're very entertained by it, and very excited to have their own story to tell."
Due to its popularity, 'Doll in the Hall' now has its own Facebook page where Hudarovich and other parents share photos of their creative ideas for the various possessed dolls abiding in their homes.
Even if you aren't a fan of Elf on the Shelf, would you give Doll in the Hall a chance?