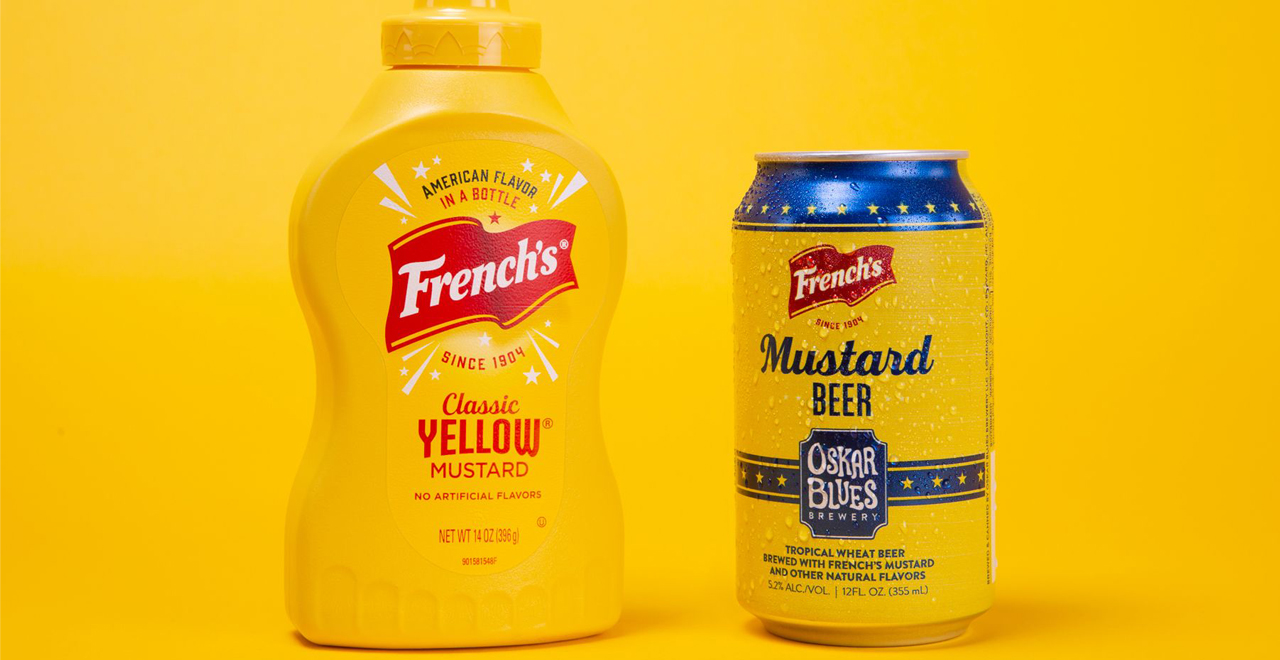 Beer culture has exploded over the past decade, with countless breweries springing up, and all sorts of different varieties of beers becoming available. I had a friend who made a Habanero beer – but he took the heat out of the pepper so it just kept the flavor. It was… not my favorite, but I was impressed at his ability to turn anything into beer, even if that anything wasn't always my favorite thing.
The people at French's Mustard would have been impressed too, judging by the fact that they recently did something similar.
On August 1, aka National Mustard Day, the people at French's released a beer they'd made in collaboration with Oskar Blues Brewing. And yes, it's a mustard beer, flavored with everyone's favorite condiment (for real, I even put mustard on my BLTs don't @ me).
The Oskar Blues website describes the beer as "a semi-tart tropical wheat beer infused with citrus fruits to compliment French's Classic Yellow Mustard. The flavor includes hints of key lime, lemon, tangerine and passionfruit to create a tart, refreshing match for the spice and zip of the mustard."
Per the press release, Oskar Blues head brewer Juice Drapeau recommends pairing the ale with a "loaded hot dog on the hottest day of the year." Perhaps while watching a baseball game from the comfort of your living room – while the games last! Of course, if you'd rather eat your mustard, French's is also offering some recipes in which your limited edition beers can be employed, like Mustard Beer Basted Sausages with Onions.
If you're brave enough to give it a shot, this limited edition beer is available in cans via CraftShack, or in person at select Oskar Blues Brewery taprooms in Colorado (Boulder and Longmont) and North Carolina (Brevard) while supplies last.