NASA Engineer Helps Land Mars Rover From Daughter's Childhood Bedroom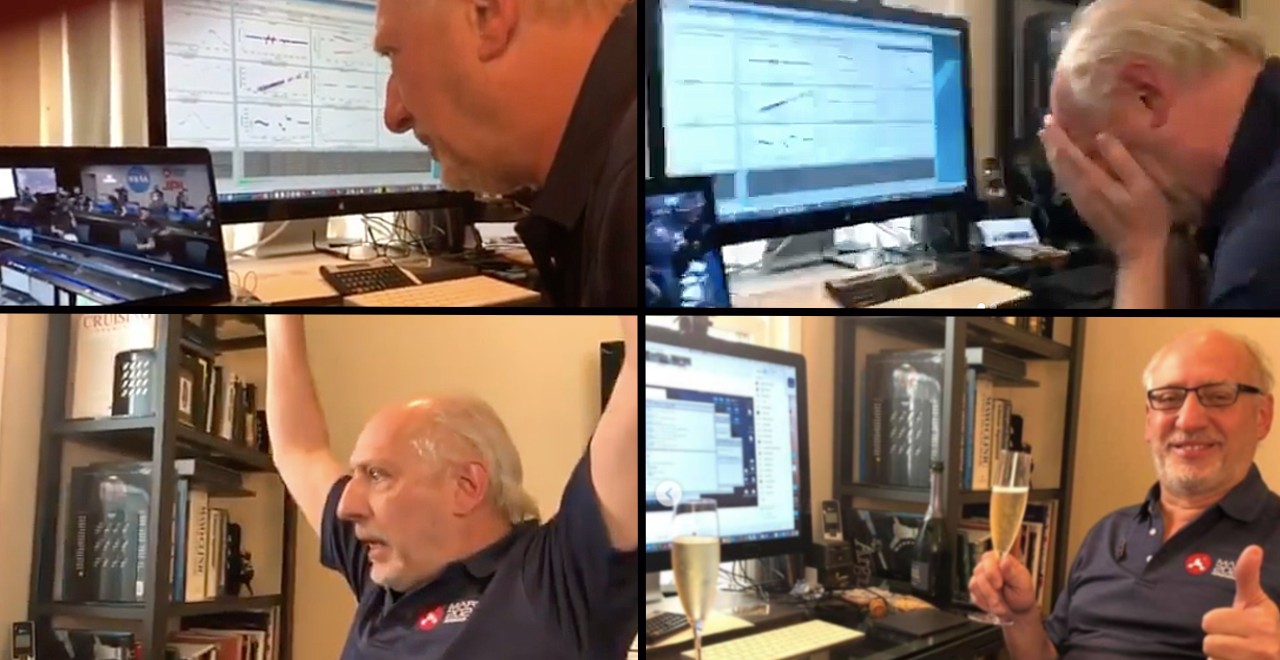 Every job has different metrics for measuring success. Maybe you have regular performance reviews, sales goals to hit, or maybe being successful at your job means landing a freaking rover on Mars. Father and engineer Alejandro Miguel San Martin has worked for NASA for 35 years, and in that time, he's made history time and time again. This time, however, San Martin's daughter was able to capture the incredible moment on camera.
Because of COVID, NASA's work on their most recent rover, Perseverance, has looked a bit different. Rather than working alongside his team in person, San Martin turned his daughter's childhood bedroom into a makeshift mission control room.
"Touchdown! Never thought my childhood bedroom would become my dads covid mission control – but could not be more proud of the Jet Propulsion Lab EDL team!!!" Madeleine San Martín shared on Instagram. "5/5 for Mars Rover Landings, let's celebrate!!"
View this post on Instagram
In the heartwarming video captured by the NASA engineer's daughter, San Martin quite literally jumps out of his chair with excitement upon learning that the Perseverance mission was a success.
"YES!!!" San Martin exclaims, throwing his hands in the air after receiving confirmation that Perseverance safely touched down. He kisses his daughter and puts his head in his hands, watching with tears in his eyes as his peers celebrate on screen. "Unbelievable" he marvels, both laughing and crying.
After 35 years with NASA, San Martin has helped land five rovers safely on Mars. Even after experiencing such massive success four times previously, the thrill of making a monumental mark in history clearly doesn't get old. This NASA dad's work is out of this world, and San Martin is over the moon about it.