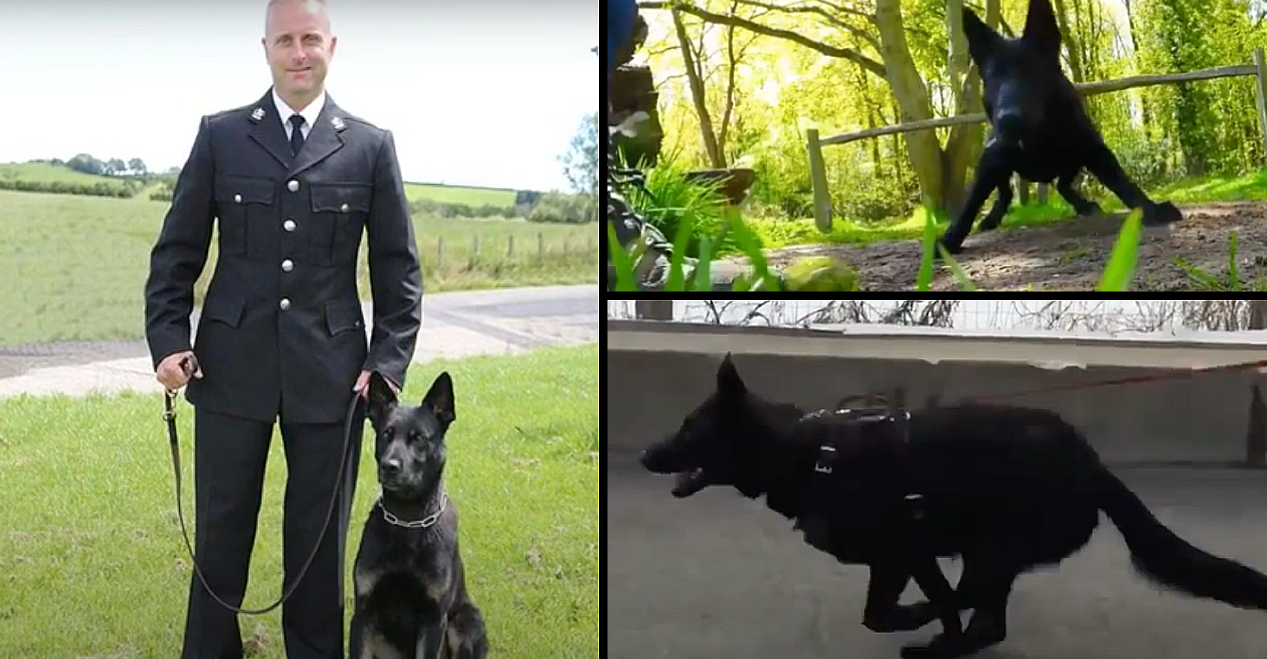 Credit: YouTube/Amazing Animals
The first day of a new job is a test of sorts. Not only do you get a sense of whether the workplace is a good fit, but your boss immediately begins to gauge how well you're able to complete assigned tasks. Of course, there's a huge learning curve with any new job and almost nobody is immediately successful in a brand new role. Fortunately for a mother and her one-year-old in the UK, a rookie police dog named Max is a rare breed – on his very first day, he was able to locate the missing mom and baby and help bring them to safety. It's yet another amazing story of a police dog saving the day (although family dogs are heroes too.)
The mother and baby had been missing for two days, and concern for their well-being grew higher with every passing minute. In a press release, inspector Jonathan Rees-Jones stated, "Thanks to excellent work between teams, the woman's car was quickly found on a mountain road. Although this gave officers a location to search from, there was still a vast area to cover given the amount of time she had been missing."
On Saturday, the mother's car was located and Max was called in for his very first shift with the Dyfed-Powys Police Department. Max has been trained as a tracking dog, and although he has practiced endlessly for this moment, there was no telling how his very first mission would go. With potentially two full days between when the mom and baby left the car and the start of the search and rescue mission, there was no telling how far the pair could have wandered. Mid-day Saturday, Max and his handler Police Constable Peter Lloyd began their search.
Incredibly, after just an hour and a half, Max successfully completed his first mission. Pulling his handler in the right direction, Loyd breathed a sigh of relief as he spotted the missing woman. Mom and baby were cold, but otherwise unharmed.
"I must give a special mention to PC Pete Lloyd and Max," Rees-Jones said, "who on their very first day since completing their training together covered a significant amount of mileage in the search, eventually locating them safe."
A round of appaws for the hero of the hour, Max the police dog. Hopefully, this is the first of many successful searches.