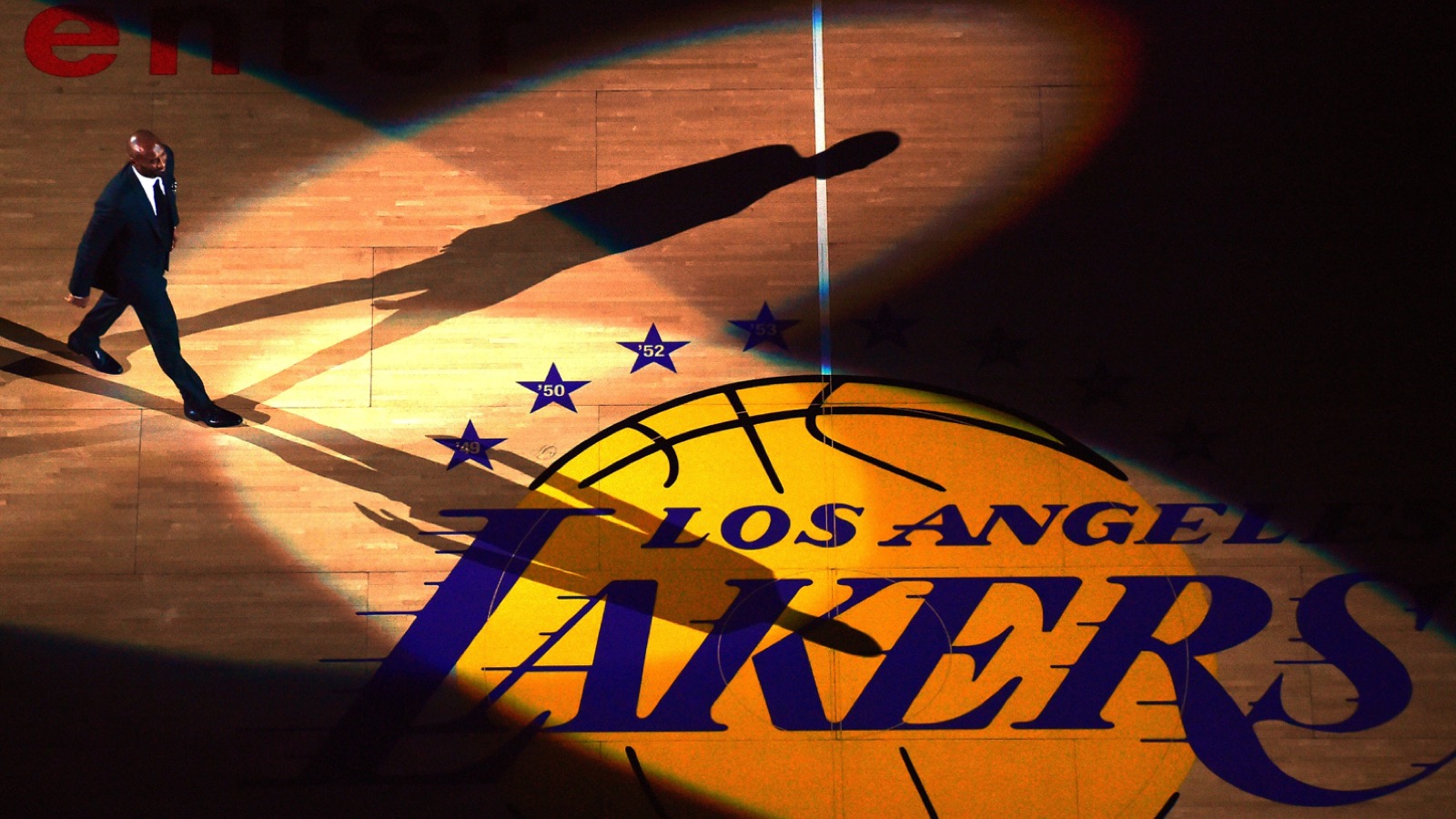 Credit: Getty/Harry How
Tragedy struck Sunday afternoon when NBA legend and Los Angeles Lakers great Kobe Bryant died in a helicopter crash in Calabasas, just outside of L.A. There were nine people on the helicopter including his 13-year-old daughter Gianna Maria Onore (Gigi), with whom he was headed to basketball practice. There were no survivors.
Bryant was just 41 years old, and leaves behind three other daughters, including a newborn, and his wife Vanessa.
The superstar was a bit of a polarizing figure, turning off many fans with the constant comparisons to Michael Jordan, his "selfish" playing style, and his at times abrasively competitive personality. But at a time like this, it's not his career as a basketball player that stands out. It's his role as a family man and father to four young girls, including Gigi, with whom he was recently filmed sitting courtside, explaining something about the game they were watching together.
Kobe and Gigi courtside breaking down the game 📋 pic.twitter.com/FxqSjVx6ew

— ESPN (@espn) December 22, 2019
Kobe, who was partially raised in Italy where his dad, Joe "Jellybean" Bryant, played professionally, is synonymous with Los Angeles, where he spent every one of his 20 years in the league in the Lakers' purple and gold. The city will be reeling, as will the NBA itself, facing the premature death of one of its biggest stars, who was one of the faces of the NBA for the better part of this still young century and remains prominently tied to the league and the current generation of players who saw Bryant as a role model. The tributes will be pouring in all week long.
Bryant entered the NBA straight from high school and almost immediately made his mark on the league, teaming with Shaquille O'Neal to bring the Lakers back to NBA prominence, and dominance, before retiring a few years ago as a five-time champion, an 18-time All Star, two-time Finals MVP, and the league's third all-time leading scorer. (He moved to fourth place just 16 hours before the crash, when LeBron James passed him Saturday night.)
Love him or hate (losing to) him, he was one of the game's greatest players, and one of the most fun to argue about. But no matter how you feel about Kobe Bryant himself, you have to feel for his family, especially the thee young girls who lost their father – and a sister – just after he'd retired and was able to be more present for them.
It's an incomprehensibly sad day for his family, and a loss for basketball fans everywhere.