Neighborhood Holds Touching Celebration for Their Hard-Working UPS Driver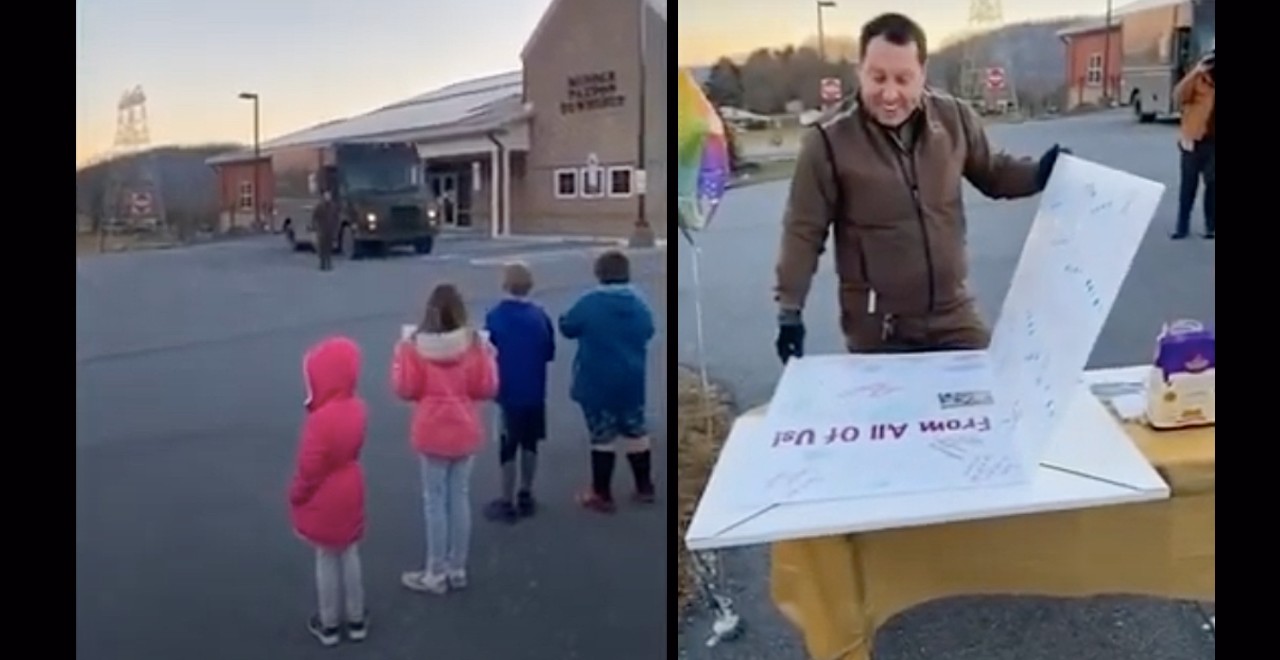 Not to be dramatic, but essential workers are the very glue holding society together. Anyone from doctors to food service workers give life a sense of consistency, even when everything feels confusing and unpredictable. Our mail will be delivered, store shelves will be stocked – and it's all thanks to people who didn't stop working even when the world as we knew it seemed to stop in its tracks.
A Pennsylvania neighborhood was feeling especially grateful for their UPS delivery driver, Chad Turns, who's been working non-stop throughout the COVID pandemic. Adam and Jenny Shickley planned to collect contributions from the Dauphin community, initially planning to use a PayPal account to raise around $200 for a gift for Chad. After mistakenly typing $500 as their goal, the couple decided to leave it – they never expected that the lofty $500 goal would be hit within just 24 hours.
Turns has been driving for UPS for 10 years, safely and reliably delivering the community's packages through inclement weather and now a pandemic. The people of Dauphin had a lot they wanted to say to their trusty delivery person, and through the messages, they included with their contributions on PayPal, it became clear just how important Turns was to his customers.
"He probably knows who everybody is in our small town more than anyone else," Adam Shickley told Fox News. "He just kind of makes everybody, you know, even in that rush moment of being a delivery driver, feel special and kind of taken care of. Even though he's very rushed, [Turns is] always willing to take a second or two just to see who you are," he said.
The PayPal account reached over $1,000, with which the Shickleys purchased gift cards and tokens of appreciation for their beloved delivery driver. Around 60 members of the community held a socially-distanced gathering to surprise Turns, presenting him with even more gifts of their own as well as signs and cards thanking him for working 60-70 hour weeks over the past year.
The 10-minute gathering was filled with years' worth of gratitude to the person who went above and beyond for the Pennsylvania community, leaving them smiling even during the most challenging of times. The typically quiet street was briefly transformed into a heartwarming celebration, one that left Turns feeling the appreciation he so deserved.
"He actually took his handkerchief and actually got choked up and was moved by it," Adam said.