Quarantine Relief: Netflix Isn't Foolin' Around With Their April Releases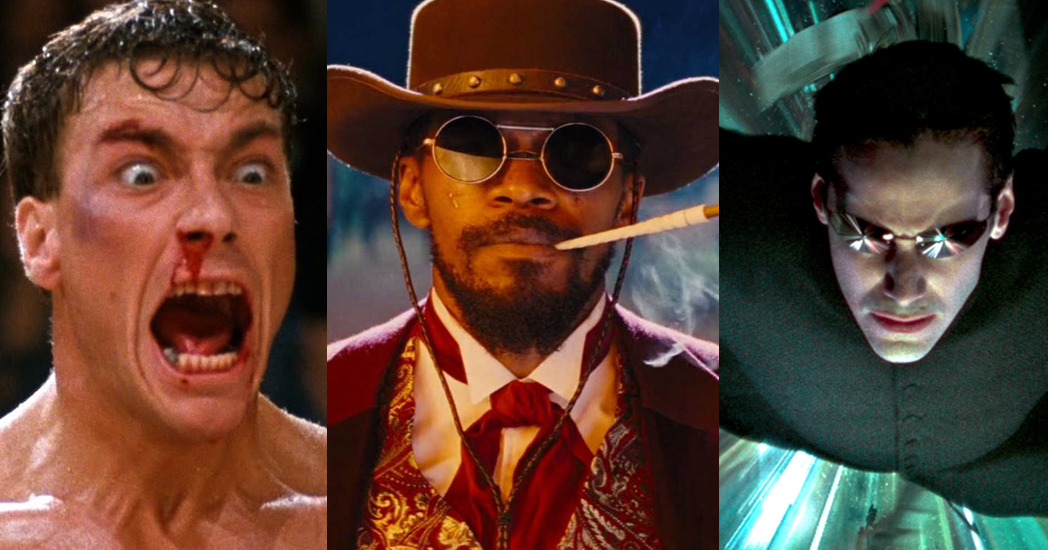 While we're pacing about indoors, for the time being, it's comforting to know that we're fortunate to live in the golden era of quality, readily available content. If you've already blown through the movies that Hollywood released early on digital platforms – don't head for that bookshelf just yet, because here's a crop of solid movies available to stream this April on Netflix.
Bloodsport (April 1)
One of Jean Claude Van Dam's first starring roles is truly a sight to behold. It's garnered a cult following for good reasons: entertaining-as-hell fight sequences punctuated with performances so laughably atrocious you'll just have to see for yourself. Plenty of chops in this movie and none of them pertain to acting. Fun watch.
Lethal Weapon 1-4 (April 1)
The buddy cop flick to define all buddy cop flicks. Catch up with Riggs and Murtaugh as they butt heads, withstand explosions, and awaken memories of the endlessly quotable dialogue that made the franchise a hit, to begin with. "Grab the cat," "I'm getting too old for this shit," it's all in there.
The Matrix 1-3 (April 1)
What's left to be said about The Matrix? A massive technical achievement by the Wachowskis, bar none the most influential and groundbreaking work of science fiction in the age of online. The sequel and third one will also be available to stream. They are, um, also green.
The Social Network (April 1)
A movie about the website that gave us Farmville has no business being as good as this is. For starters, you have the unparalleled David Fincher (Fight Club, Se7en) in the director's chair. On script, we got walking masterclass Aaron Sorkin (Moneyball), king of snappy, riveting dialogue. Even the music from Trent Reznor (Nine Inch Nails) is immaculate. Keep an ear out for his haunting rendition of Edvard Grieg's "In The Hall Of The Mountain King" during a super intense rowing match.
Taxi Driver (April 1)
It's… it's Taxi Driver. C'mon now.
The Killing of a Sacred Deer (April 5)
This should be top of the watchlist for any psychological thriller buff. Colin Farrell plays a surgeon who befriends the deeply disturbed kid of a patient he lost. This kid is so weird and unnerving, but to disclose why would ruin the surprise. A suffocating, creepy slow-burn fit for any fan of cerebral horror.
Django Unchained (April 25)
The above gif should tell you everything you need to know.
MORE THINGS DROPPING IN APRIL
4/1
David Batra: Elefanten I Rummet
How to Fix a Drug Scandal
The Iliza Shlesinger Sketch Show
Nailed It!: Season 4— NETFLIX ORIGINAL
Sunderland 'Til I Die: Season 2 — NETFLIX ORIGINAL
40 Days and 40 Nights
Cadillac Records
Can't Hardly Wait
Cheech & Chong's Up in Smoke
Deep Impact
God's Not Dead
Just Friends
Killer Klowns from Outer Space
Kim's Convenience: Season 4
Minority Report
Molly's Game
Mortal Kombat
Mud
Pokémon the Series: Sun & Moon: S3: Sun & Moon – Ultra Legends
Promised Land
Road to Perdition
Salt
School Daze
Sherlock Holmes
Soul Plane
Sunrise in Heaven
The Girl with All the Gifts
The Hangover
The Perks of Being a Wallflower
The Roommate
The Runaways
Wildling
4/2
The Good, the Bad and the Ugly
Violet Evergarden: Eternity and the Auto Memory Doll
4/3
Coffee & Kareem— NETFLIX FILM
La casa de Papel: Part 4 — NETFLIX ORIGINAL
Money Heist: The Phenomenon — NETFLIX FILM
Spirit Riding Free: Riding Academy — NETFLIX FAMILY
StarBeam — NETFLIX FAMILY
4/4
Angel Has Fallen
4/6
The Big Show Show — NETFLIX FAMILY
4/7
TERRACE HOUSE: TOKYO 2019-2020: Part 3 — NETFLIX ORIGINAL
4/9
Hi Score Girl: Season 2 — NETFLIX ANIME
4/10
Brews Brothers — NETFLIX ORIGINAL
LA Originals — NETFLIX DOCUMENTARY
La vie scolaire — NETFLIX FILM
Love Wedding Repeat — NETFLIX FILM
The Main Event — NETFLIX FILM
Tigertail — NETFLIX FILM
4/14
Chris D'Elia: No Pain — NETFLIX COMEDY SPECIAL

4/15
The Innocence Files — NETFLIX DOCUMENTARY
Outer Banks — NETFLIX ORIGINAL
4/16
Despicable Me
Fary: Hexagone: Season 2 — NETFLIX ORIGINAL
Fauda: Season 3 — NETFLIX ORIGINAL
Hail, Caesar!
Mauricio Meirelles: Levando o Caos — NETFLIX COMEDY SPECIAL
Jem and the Holograms
4/17
Betonrausch — NETFLIX FILM
#blackAF — NETFLIX ORIGINAL
Earth and Blood (La terre et le sang) — NETFLIX FILM
The Last Kids on Earth: Book 2 — NETFLIX FAMILY
Legado en los huesos — NETFLIX FILM
Sergio — NETFLIX FILM
Too Hot to Handle — NETFLIX ORIGINAL
4/18
The Green Hornet
4/20
Cooked with Cannabis — NETFLIX ORIGINAL
The Midnight Gospel — NETFLIX ORIGINAL
The Vatican Tapes
4/21
Bleach: The Assault
Bleach: The Bount
Middleditch & Schwartz — NETFLIX COMEDY SPECIAL
Middleditch & Schwartz: Dream Job
Middleditch & Schwartz: Law School Magic
Middleditch & Schwartz: Parking Lot Wedding
4/22
Absurd Planet — NETFLIX ORIGINAL
Circus of Books — NETFLIX DOCUMENTARY
El silencio del pantano — NETFLIX FILM
The Plagues of Breslau — NETFLIX FILM
The Willoughbys — NETFLIX FILM
Win the Wilderness — NETFLIX ORIGINAL
4/23
The House of Flowers : Season 3 — NETFLIX ORIGINAL
4/24
After Life: Season 2 — NETFLIX ORIGINAL
Extraction — NETFLIX FILM
Hello Ninja: Season 2 — NETFLIX FAMILY
Yours Sincerely, Kanan Gill — NETFLIX COMEDY SPECIAL
4/25
The Artist
4/26
The Last Kingdom: Season 4 — NETFLIX ORIGINAL
4/27
Battle: Los Angeles
Never Have I Ever — NETFLIX ORIGINAL
4/29
A Secret Love — NETFLIX DOCUMENTARY
Extracurricular — NETFLIX ORIGINAL
Murder to Mercy: The Cyntoia Brown Story — NETFLIX DOCUMENTARY
Nadiya's Time to Eat — NETFLIX ORIGINAL
Summertime — NETFLIX ORIGINAL
4/30
Dangerous Lies — NETFLIX FILM
Drifting Dragons — NETFLIX ANIME
The Forest of Love: Deep Cut — NETFLIX ORIGINAL
Rich in Love (Ricos de Amor) — NETFLIX FILM
The Victims' Game — NETFLIX ORIGINAL