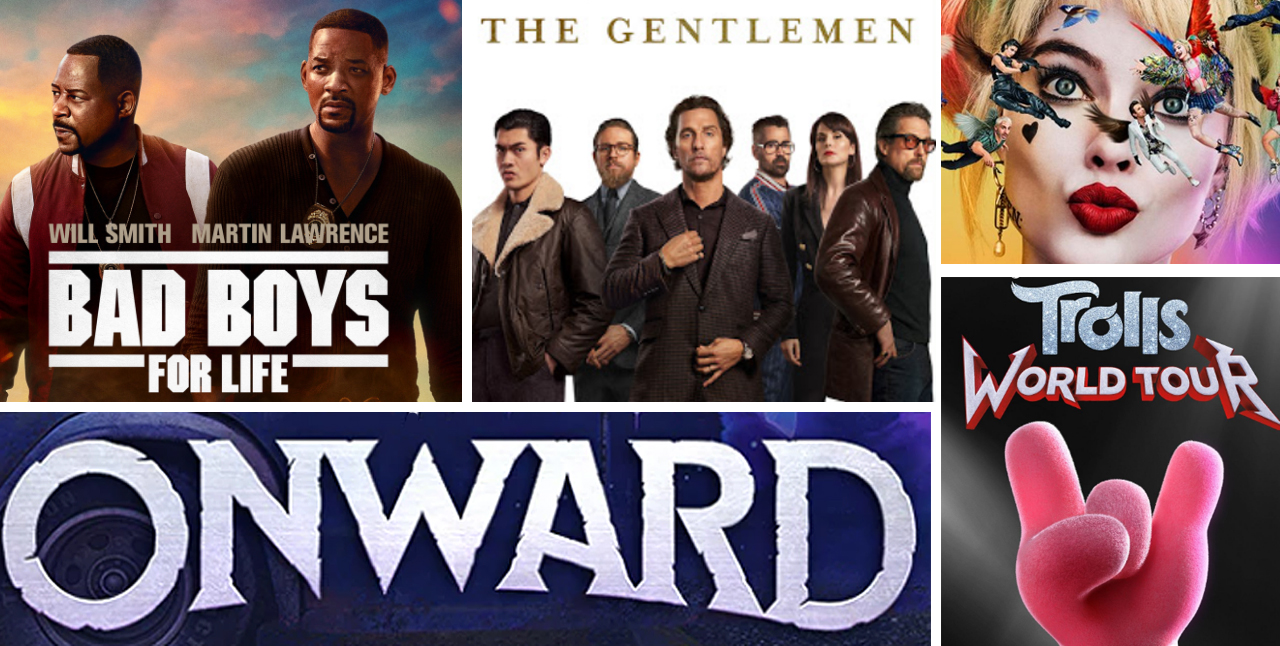 Credit: Columbia/Miramax/WB/Pixar/Universal
During this strange time of self-isolation, social distancing, and quarantine, the world is going to need heroes. Some of them are already stepping up, with athletes financially assisting arena employees, celebrities making donations and providing fun perks for kids, and doctors, nurses, and other healthcare professionals working overtime to try to stem the tide and protect communities.
The good news is that most of us aren't sick, we're just bored. And for us, streaming platforms are the real MVPs. Thankfully, they're stepping up too.
Over the past few days, movie studios have begun releasing more content for people to consume while stuck inside. Disney+ put Frozen 2 up early, Sony has made current in-theater movies like The Hunt, Emma, and The Invisible Man available for rent, and every day more movies and shows are being let loose for our benefit. A lot of theaters are shuttering, so Hollywood is doing its best to bring the movies home to us.
Some of these movies are being put out for purchase or rental, while others will simply be there to be streamed via subscription.
The former category includes Universal's Trolls sequel, Trolls World Tour, which you can buy or rent starting on April 10th, the same day it was meant to premiere in theaters. Margot Robbie's DC flick Birds of Prey will be online for purchase on March 24th and to rent on April 7th, less than two months after it's release, and Ben Affleck's alcoholic basketball coach will be available to watch in The Way Back on that same day, three weeks after you could buy a ticket. Bad Boys 3 is dropping as a digital release on March 31, a mere 74 days after its theatrical release.
Vin Diesel's superhero movie, Bloodshot, totally bombed when it opened, at least partially because of the quarantine, but you'll be able to judge it for yourself on March 24th, for $19.99. Likewise for the Michael B. Jordan/Jamie Foxx legal drama Just Mercy, Guy Ritchie's latest The Gentleman, with Matthew McConaughey, faith-based drama I Still Believe, and Stain Frances, an indie movie about a friendship between an adult and a 6-year-old.
As for "free" movies (provided you subscribe to the platform), Disney already put out Frozen 2, and Pixar made their latest release, Onward – which hit theaters a mere two weeks ago – became available on Disney+ on March 20th. (You can still sign up for Disney+ for $6.99/month or $69.99/year.) Hulu put their Pete Davidson comedy Big Time Adolescence up a week early so you can watch it now.
As this thing stretches on, expect more movies to be released to the comfort of your own home. And when this thing is all over, who knows if this practice will stop.