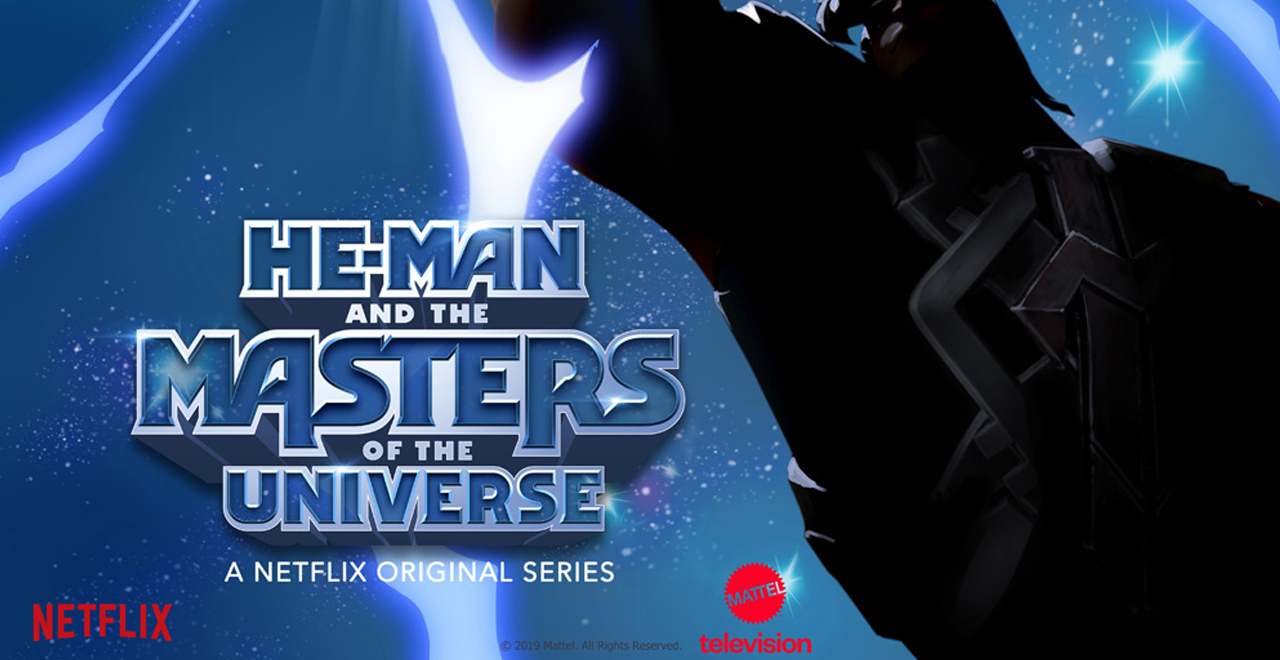 Credit: Netflix
A few months ago, the internet got excited about a new He-Man project that was in the works. It wasn't a new movie, although there's apparently one of those percolating around Hollywood, aiming to erase memories of the Dolph Lundgren/Courtney Cox debacle that last brought the denizens of Eternia to the big-screen.
This was a new animated – in 2D, anime-style – series for Netflix, Masters of the Universe: Revelation, to be overseen by geek godfather Kevin Smith. We covered the story, and even as someone who grew up with a Castle Grayskull set and multiple He-Man action figures, I wasn't super stoked. For one thing, I'm 40-plus now, for another, He-Man as anime? Hmmm.
Apparently, someone else might have been thinking the same thing, or else they just want more He-Man, because Netflix just announced a NEW He-Man animated series, this one with CG animation and without Kevin Smith. (This is not necessarily shade at Smith; he won't be involved with the new show but as far as we know his version remains in development.) Netflix seems to like being in the He-Man business, and already has a well-received She-Ra series on the platform. Whether this new version will tie-in with that is yet to be seen, but the Kevin Smith one definitely won't.
"Masters of the Universe is one of the most iconic global franchises of all time, with a 30-year history and a passionate fan base," said Fred Soulie, Mattel's Senior Vice President of Content Distribution and Business Development. "The entire team at Mattel is excited to introduce the world of He-Man to a new generation and, together with the talented team at Netflix, to reimagine the classic characters in a way that appeals to kids and families today, while also resonating with the fans who grew up with them."
Here's the synopsis for the new show:
"On the planet of Eternia, a young lost prince discovers the powers of Grayskull and transforms into He-Man, Master of the Universe! The classic battle between He-Man and evil Skeletor rages to new heights as both hero and villain forge new and mighty teams. A new generation of heroes fighting for the fate of us all. In the end, who will become Master of the Universe?"
I wonder if this "new generation of heroes" stuff means we won't get Man-at-Arms and Teela but will instead be treated to new characters? To be honest, those are the only two good guys whose names I can recall, aside from the Sorceress and Orko (Orko can screw, IMHO). The villains of Eternia were always more interesting, like Trap-jaw and Whiplash and Beastman and Man-E-Faces (wait, he might have been a good guy, DEPENDING ON WHICH FACE HE WAS WEARING) and more.
The series is targeted for fall 2020, and one thing's for sure, when it lands, I'm definitely gonna be checking out this new series! I mean, my sons are. I'm a grown man – how dare you.
— Starrgile Flores (@StarrgileF) December 18, 2019