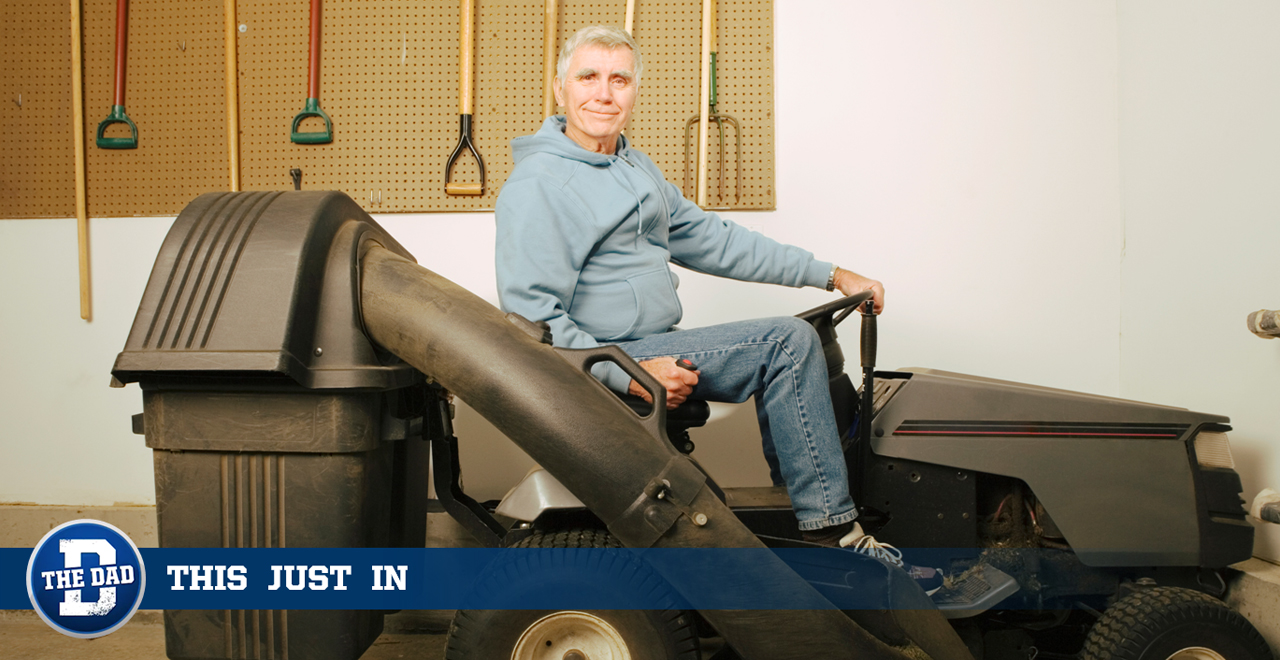 Credit: Getty/FangXiaNuo
WILMINGTON, DE – Father's Day is a special occasion in the Martinez household, which is why every year Derek—the patriarch of the Martinez family—makes a point of spending the entire day alongside those most important to him: his New Balances sneakers and his riding mower.
"I don't feel the need to be pampered or receive any lavish gifts, I just want to spend Father's Day with those that I love," said Derek, as he laced up his sneakers before heading out in the backyard to ride atop his mower for the next four hours.
While Derek's wife and children went about this Father's Day as they would any other normal day, Derek rode around the yard in circles with a massive grin on his face. At one point, he was even seen leaning over to give the riding mower a hug, a sight that his family caught a glimpse of but chose to ignore.
"As a father, I couldn't be prouder of you all," continued Derek, looking directly at his trusty New Balances and also referring to the identical seven pairs he had stowed away in his closet.
Unfortunately for Derek, he had to eventually get off his mower and come inside to receive his Father's Day gift from his children of yet another necktie.
Despite being completely plausible to parents, THIS JUST IN is satire and intended for entertainment purposes only. For more stories like this one click here.