Isolated Dad's New Balances Now Exempt From "No Wearing Shoes in House" Rule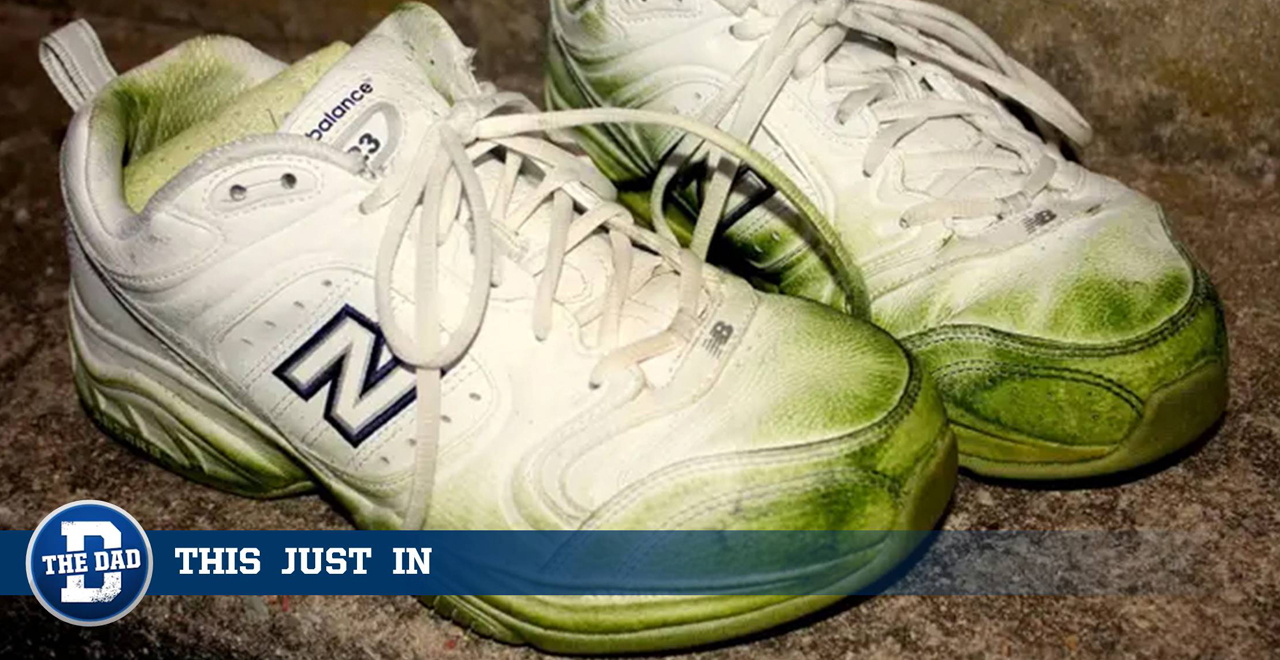 BOISE, ID – Dismayed by the fact that his self-isolation meant having no reason to wear his beloved New Balances, 49-year-old Peter Harnisch decided it was time to make a notable change to a longstanding policy, and chose to relax the family's "no wearing shoes in house" rule to allow New Balances only.
"If we allowed all sorts of shoes to be worn inside then this house would be a mess, but if we keep it to just New Balances then we can definitely keep things tidy," said Peter while lacing up a pair of the very shoes he was referring to, ignoring the fact that he's the only one in the house who wears said brand.
While nobody in the Harnisch family besides Peter had any sort of desire to wear shoes indoors, his wife and children still found it odd and perhaps a bit dictatorial that this rule amendment existed only to placate his obsession with wearing New Balance sneakers.
"Being a dad, I just felt naked without them," continued Peter, who now not only wears his New Balances around during the day but keeps them on when he goes to sleep as well.
Peter is considering other rule changes as well, such as easing up on the "no television after 10pm" rule and instead allowing the television to be on 24/7 since there's nothing else to do.
Despite being completely plausible to parents, THIS JUST IN is satire and intended for entertainment purposes only. For more stories like this one click here.