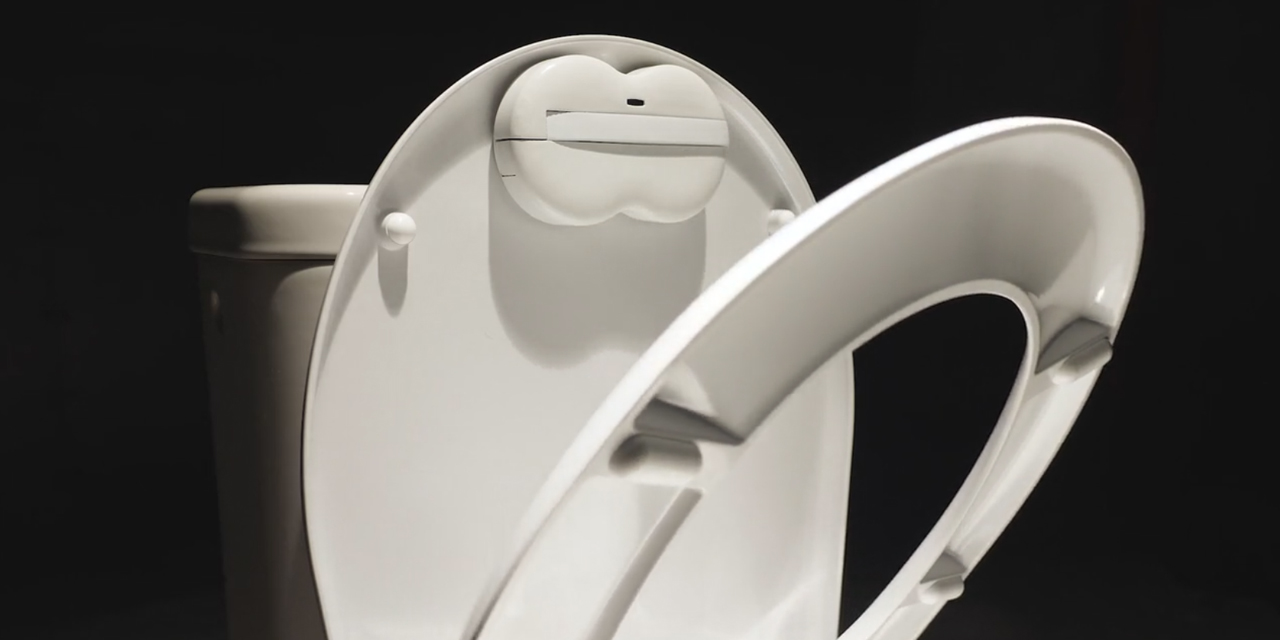 Credit: Kickstarter/SmartNudge
It's a conflict that's raged since the beginning of time, err… since the beginning of modern plumbing: Putting the damn toilet seat back down.
We get it, fellas. We're men. We all have things to do and sometimes we get a little too distracted by the next task after doing our bathroom business.
Fortunately, a couple based out of New York has developed a product to finally put this issue to rest.
SmartNūdge is a clever little sensor that attaches to the inside of the toilet lid and senses when the seat is raised. After two minutes, it nudges the seat back down with a soft push.
(The average man pees for 21 seconds, so even if someone experiences a little performance anxiety, two minutes should be plenty of time to get the job done)
The product was developed by two brothers—Michael and Petr—who realized there wasn't anything quite like this on the market at such a low price, not to mention how helpful it would be in their own relationships.
SmartNūdge couldn't be easier to install, too. Simply add batteries, remove the adhesive, and stick it to the appropriate surface.
Don't have a soft-close toilet seat? No worries! The SmartNūdge comes with four 'slam stoppers' that will muffle and protect that falling toilet seat.
Don't want to explain to house guests why you have a mysterious device on the back of your toilet lid? Understandable! SmartNūdge also includes an optional magnetic mounting kit for easy removal.
If you (or, let's be honest, a frustrated significant other) are interested, the SmartNūdge team is currently raising funds on Kickstarter to bring their product to market. A donation could earn you your very own SmartNūdge for a fraction of the price!
But maybe we should all hold out for one that remembers to put the toilet seat back up?