New 'Home Alone' Theory Suggests Kevin Is a Pesky Ghost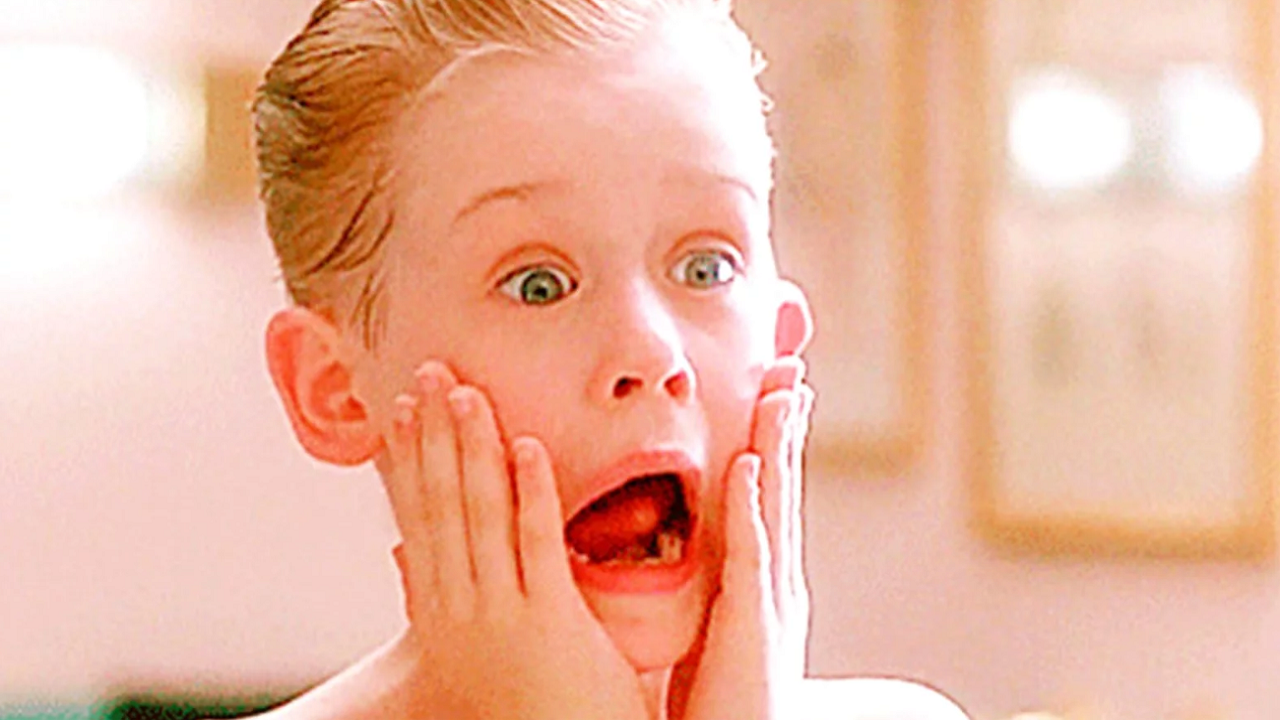 It's December already, and that means one thing: if you haven't watched Home Alone yet, you're going to. Very soon. And probably more than once.
For years, the hilarious and heartwarming Christmas home-invasion classic aired on television on Thanksgiving night, officially kicking off the holiday season more emphatically than two paint cans to the skull, more forcefully than a crowbar to the chest, and more officially than Santa's appearance at the Macy's Thanksgiving Day parade.
The movie was not only a blockbuster that spawned two sequels, it has also become a holiday staple, an essential part of the season, and something many families, mine included, can't experience December without. As such, we've all seen this movie dozens of times, and in the same way familiarity breeds contempt, repeat viewings breed conspiracy.
Most of the time, the speculation revolves around what Kevin's father does for a living to afford such a lavish vacation and an enormous home. Or perhaps it's his mother who is the breadwinner. But today we learn of a new theory that doesn't revolve around Kevin's parents but instead focuses on the life of the little boy himself. Or should I say, the DEATH!
That's right! In a piece for The Daily Beast, Erin Gloria Ryan speculates that Kevin McAllister is not a little boy at all, but a ghost! And Leo and Marv, the Wet Bandits, are not human either, because how could humans actually withstand the punishment Kevin the Terrifying Ghost gives out?
The writer posits that Kevin's ghostly antics have made him such a nuisance that it's the only way to justify his family's constant mistreatment of what is ostensibly an innocent 9-year-old boy.
"We know everybody hates Kevin because they tell him so, seemingly gratuitously. One cousin calls him a "disease." Uncle Frank calls him a "little jerk." It doesn't make sense for an entire extended family to be that cruel to one 8-year-old member. Unless that 8-year-old is a ghost that won't leave them alone," she writes.
She states that Kevin is scared of the attic and the basement because they symbolize the different poles of the afterlife, and he is in denial about leaving the earthly plane. She goes on to bring Old Man Marley into it as "Kevin's otherworldly protector" and explains the movies plotholes (Kevin's construction of elaborate devices, the way "he lip syncs into a comb while a towel tied in a way that makes no sense at all sits around his waist," etc.).
Ryan wraps up her piece with an admission that she's messing around, closing the piece with this: If you liked this insane piece of film criticism, hang out with me after I've had two glasses of wine and the subject of The Shawshank Redemption comes up. (Morgan Freeman is imaginary.)
Clearly she knows this is absurd; she's just having fun. I, for one, appreciate finding new angles via which to enjoy a movie I'm sure to watch at least five more times this winter.