New Kid-Proof Underwear Protects the Family Jewels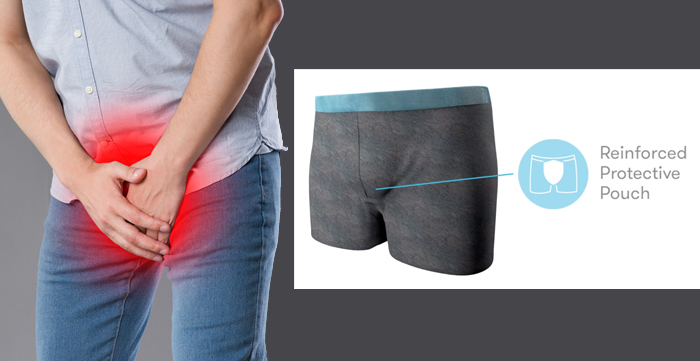 Spend enough time with small children and you'll eventually find yourself wondering why they have such a personal vendetta against your junk.
We know—it's not intentional. They're just the perfect height for elbowing, kicking, and all-around Bruce Lee-ing the bejesus out of the family jewels.
Fortunately, Fridababy has created a wearable product to protect your man region against the rogue swinging fists of your kids while they're using you as their human jungle gym.
FridaBalls, advertised as the world's first kid-proof underwear, is here to protect you and any future legacy you're still thinking about.
"FridaBalls is the boxer brief designed to add branches to your family tree," reads a press release for the product.
Each pair contains their exclusive "Heirloom Conservation Technology" (HCT). More specifically, a protective pouch to comfortably cradle your boys while also protecting against any unpredictable outside forces.
It's also made with breathable wicking breathable fabric so everything downstairs will stay fresh instead of a swampland while playing with your kiddos.
Protect your tomorrow by grabbing a pair today! Each pair will run you $28 and can be purchased from Amazon.
Just a heads up, if you buy stuff using the provided links, The Dad may collect a small commission.