New Marvel Comic Spans Space and Time, Includes Nearly Every Marvel Hero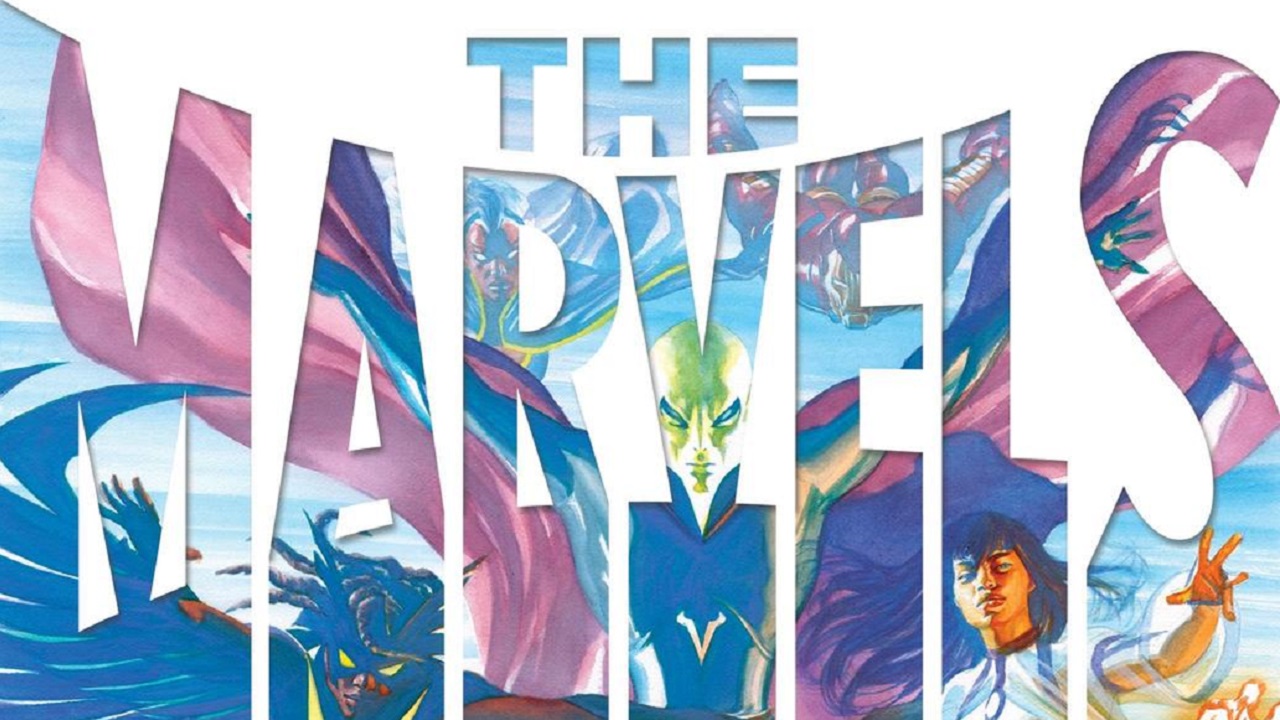 As Marvel continues its assault on movie theaters and moves into television, and DC continues to attempt to catch up, and superheroes, in general, remain the dominant pop cultural force, it's easy to forget their roots. There are going to be entire generations of kids who don't realize that all their favorite superheroes started on the page, in something called "comic books."
Many of the movies we love are obviously based on characters that first originated in comics, and what's more, many of the plots of those movies not only come from those same comics but actually come from recent developments. Into the Spider-Verse features Miles Morales, a recent addition to the Spider-Man canon. The next Thor movie, Love and Thunder, is based on a plot from a 2016 comic.
Yes, comic books still exist! And Marvel keeps coming up with new stuff. Like the newly announced "The Marvels," which is a brand new ongoing series being written by Kurt Busiek and drawn by Yildiray Cinar.
The Marvels will incorporate characters and locations from nearly every Marvel comic property. The idea is for it to span space and time and go anywhere and everywhere to tell its story. In an interview with Marvel.com, Busiek explained his approach.
"The whole idea of THE MARVELS is to be able to use the whole Marvel Universe—not just all the characters in it, but all the history of it. The sweeping scope of the whole thing…Big stuff can happen in the Marvel Universe, but we usually see it confined largely to the Avengers in AVENGERS, to the FF in FANTASTIC FOUR, and so on. THE MARVELS is intended as a freewheeling book that can go anywhere, do anything, use anyone. It's a smorgasbord of Marvel heroes and history."
The first issue hints at the scope of the series, as it opens in 1947 and spans space and time, and features a huge collection of well-known heroes, including Reed Richards, Captain America, Spider-Man, the Punisher, the Human Torch, Storm, the Black Cat, the Golden Age Vision, Aero, Iron Man, Thor, and introduces two new characters.
Says Busiek: "Well, the first issue starts out in Southeast Asia in 1947, shortly after World War II, when trouble was brewing there, and we also get to see Reed Richards before the FF's flight, Flash Thompson in the Army, classic 1970s Thor and Iron Man fighting monsters, and more. We see the near future, we see an unusual tour of Manhattan, we see the Punisher, we see the return of possibly the least-expected Peter David character ever…"
Sounds like this series will have something for just about everyone, and will include just about everyone! And if recent history is any indication, it probably won't be long until The Marvels makes its way to a screen near you, big or small. So you might want to get in on the ground floor and start with the actual comic books themselves.