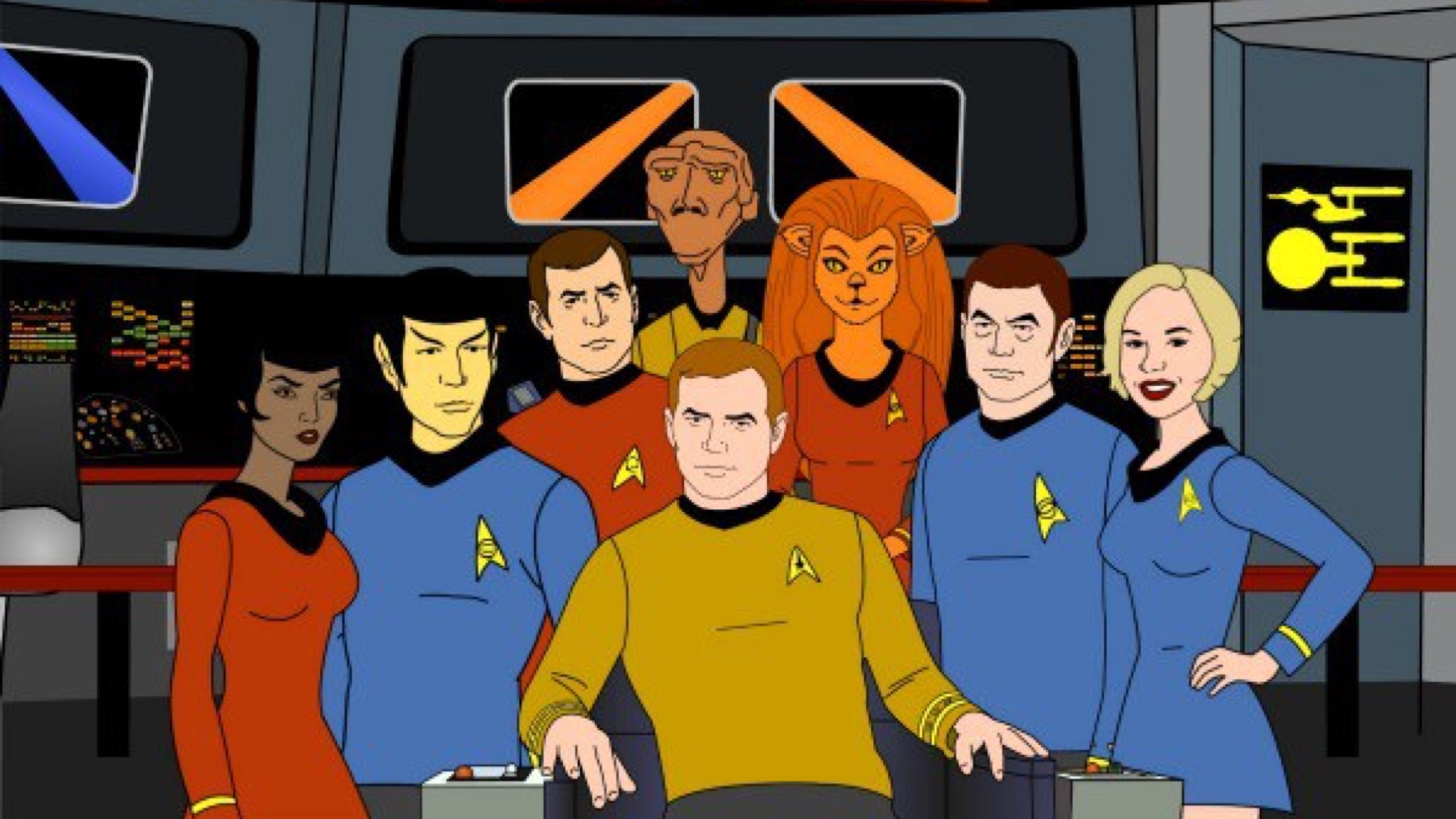 Credit: Paramount Television Distribution
Nickelodeon just announced that it's boldly going where it's never gone before and developing a brand new Star Trek cartoon series.
#IncomingTransmission: A new animated #StarTrek series set to be developed by @brothershageman is heading to @Nickelodeon @NickAnimation #Nickelodeon https://t.co/buopy4oZyQ pic.twitter.com/0onfnVWcmQ

— Star Trek (@StarTrek) April 24, 2019
In partnership with CBS Television Studios and with Kevin and Dan Hageman (Trollhunters and Ninjago) at the helm, the new series is targeting a "new generation of fans."
Instead of following the stereotypical military-trained crew, the cartoon will focus on "a group of lawless teens who discover a derelict Starfleet ship and use it to search for adventure, meaning, and salvation."
No news regarding art design or specific characters yet, but we expect it to continue along the same lines as classic Ster Trek shows, with serialized episodes that can stand on their own as individual installments.
With the demographic being much younger than those of past series, show writers will likely focus less on sci-fi elements and more on the relationships and inclusive message that Star Trek has always pushed.
The series is set to broadcast on Nickelodeon rather than CBS, but if you've gone ahead and cut the cord (like all those damn millennials), you'll still be able to get your Trek fix when Sir Patrick Stewart reprises his role as Jean-Luc Picard on his own series coming out later on CBS.