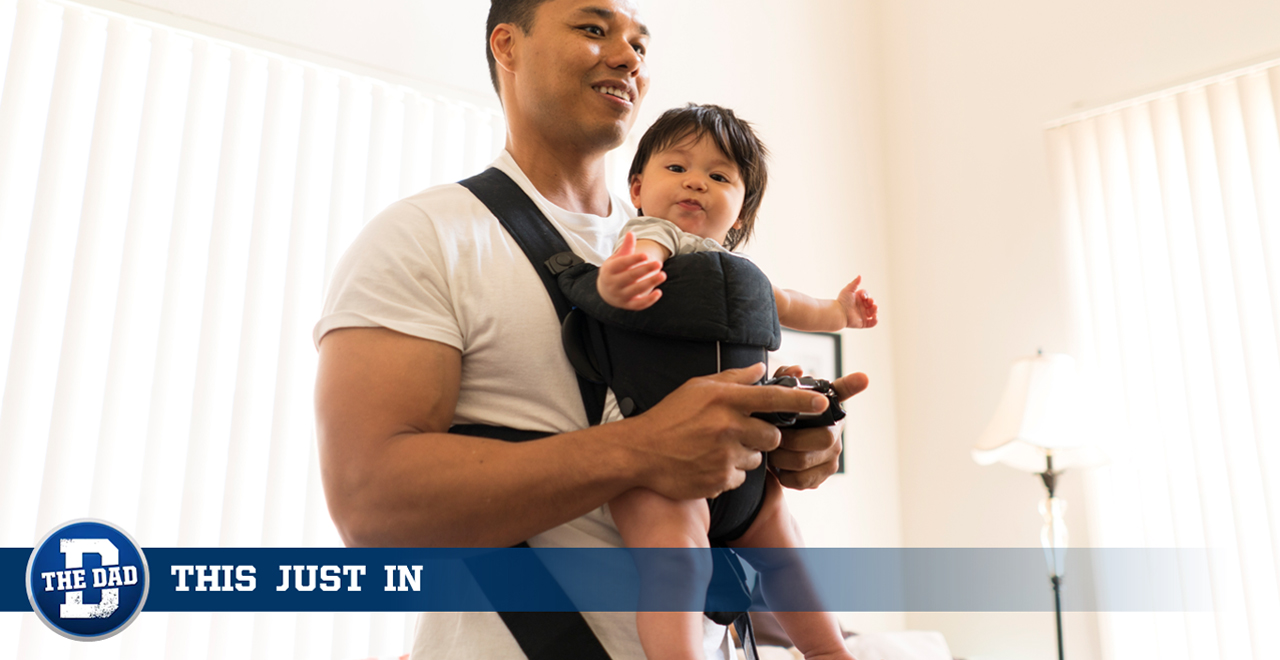 Credit: Getty/Raphye Alexius
ELMHURST, IL – Back in March of 2020, 34-year-old Roger Sessions underwent two major life changes. First, his wife Ellen gave birth to their newborn son, and second, he purchased a copy of Animal Crossing for Nintendo Switch to help him get through quarantine. Ever since, this local dad has spent roughly an equal amount of time caring for both his newborn and his Animal Crossing island.
"They're both named Roger Jr.," said Roger, not only referring to his newborn son but his Animal Crossing character as well, further going on to state that he loves both but is extremely proud of his video game avatar for knowing how to use the toilet after eating fruit whereas his real son falls short in that respect.
Roger is the first to admit that Animal Crossing may not be as popular as it once was, but it still remains his duty to ensure his island isn't overgrown with weeds much like it's his duty to feed, bathe, and change his real son—tasks that he allots approximately the same amount of time to.
"My wife and I alternate dressing the real Roger Jr. in clean clothes, but when it comes to clothing my Animal Crossing character, the idea to put a crown on his head was all my idea," continued Roger, who was over the moon that both his son and his character had recently learned to sit upright, the latter of which was thanks to a new software update.
Upon looking at his Nintendo profile Roger confirmed that he's logged about 2,000 hours of playtime in Animal Crossing, and if there were a stats page for fatherhood, then he could only assume that number would be quite similar.
Despite being completely plausible to parents, THIS JUST IN is satire and intended for entertainment purposes only. For more stories like this one click here.