NFL Unveils New Helmet Visor to Limit COVID Spread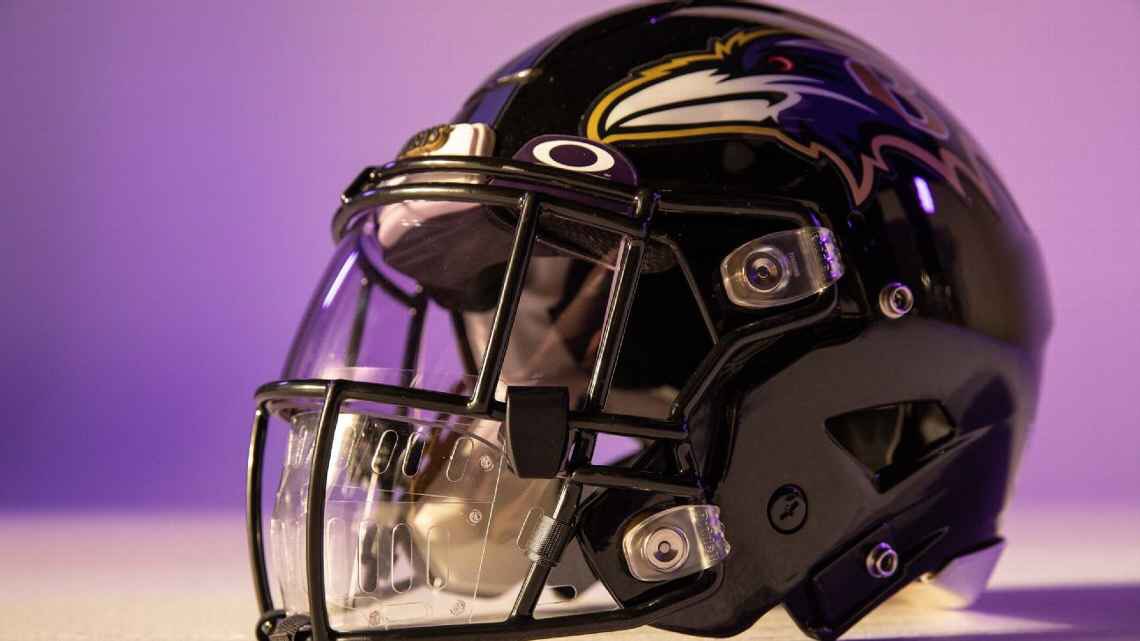 As professional sports continue to grapple with the best way to approach the COVID world, the NFL and Oakley have come up with (part of) a solution. The league and brand unveiled a new clear, plastic face shield for players' helmets. The face shield is aimed to help limit the spread of droplets that could spread the virus.
Oakley and the NFL are working together in distributing a face mask that would limit COVID-19 transmission. pic.twitter.com/vYlf0094vP

— LeadingNFL (@LeadingNFL) July 13, 2020
Is it perfect? Obviously not, but it's a start. The NFL, more than most of the team sports that have resumed thus far, involves a tremendous amount of close contact. The players in the trenches are breathing on each other all game long, so whatever additional safety measures the teams can take will likely be needed.
The face shield is a full visor, running the length of the front of the helmet. The typical visor, while rarely used, covers only a player's eyes. The face shields aren't mandated by the league but are strongly encouraged, and each team has been provided the new face shields in advance of the planned start to training camps next week.
The NFL and Oakley are working to develop modified face mask visors, possibly with materials from surgical or N95 masks, with hopes to better protect players from contracting coronavirus this season. https://t.co/hCAjTNxDTx

— SportTechie (@SportTechie) May 25, 2020
The NFL is still tinkering with the design of face masks, and the NFLPA Medical Director has said they could have versions made with material similar to surgical or N95 masks to provide even more safety for players.
Astonishingly, the face masks are one of the few new developments the NFL has announced. Compared to the leagues that were forced to halt seasons in the spring due to the spread of COVID-19, the NFL has had more time than anyone to develop their safety precautions. Yet, here we are, close to when training camps should start, and the league has done precious little to reassure its stars they will be safe on the field.
With no hard details, NFL stars are starting to sound the alarm on social media. JJ Watt released a list of what the players know and don't know, and others, such as Russell Wilson, expressed family concerns with playing in an uncertain environment.
"I am concerned. My wife is pregnant. NFL training camp is about to start. And there's still no clear plan on player health and family safety. We want to play football but we also want to protect our loved ones. #Wewanttoplay."
I am concerned.
My wife is pregnant.@NFL Training camp is about to start..

And there's still No Clear Plan on Player Health & Family Safety. 🤷🏾

We want to play football but we also want to protect our loved ones. #WeWantToPlay

— Russell Wilson (@DangeRussWilson) July 19, 2020
You want to watch football this year? Us players need to remain healthy in order to make that happen. The @NFL needs to do their part in order to bring football back safely in 2020. #WeWantToPlay

— Todd Gurley II (@TG3II) July 19, 2020
While the NFL's plan to apparently hope for the best that the virus would be gone by now isn't working, they can work with their players to quickly get up to speed and attempt a start to the NFL season this fall.