NFL Linebacker Drills 11-Yr-Old Kid Who Jukes Him at Football Camp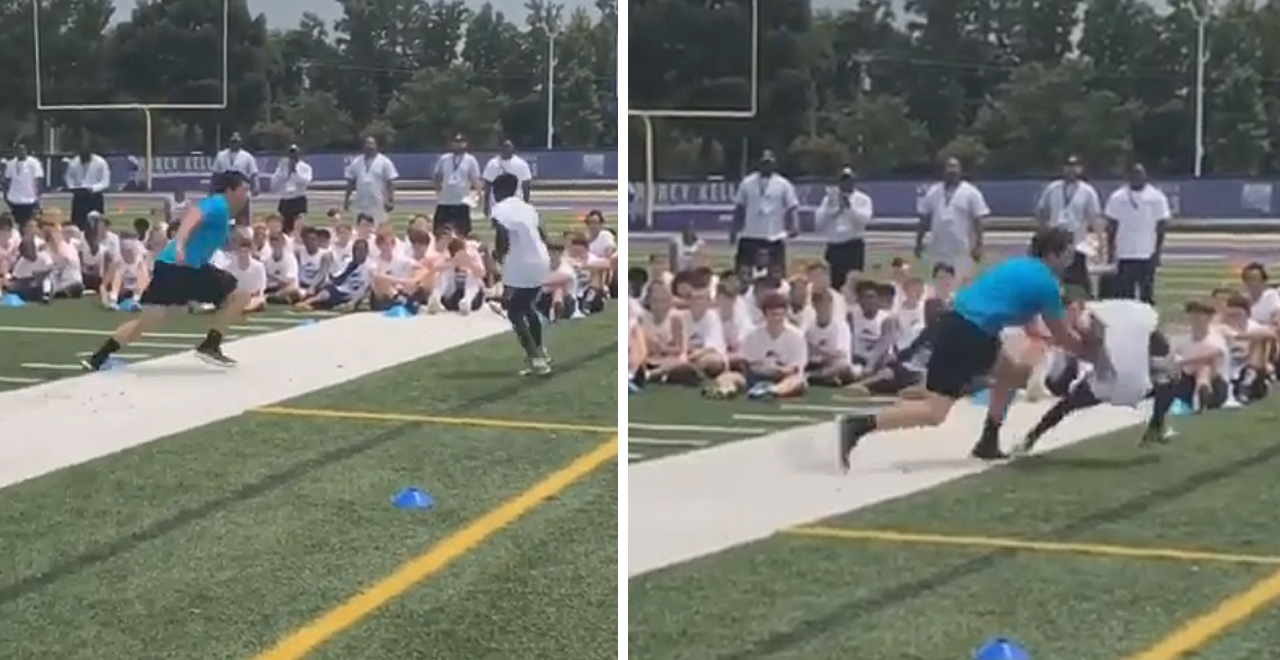 11-year-old Ki'Anthony Smith recently got more than he bargained for at a football camp run by Carolina Panthers star linebacker Luke Kuechly. Smith went up against the former Defensive Player of the Year in a drill and juked him out of his socks, completely burning the Panthers star in a video that quickly went viral.
He also learned an important lesson: NFL players always get their revenge. Kuechly made Smith do the drill again, and this time, the linebacker didn't stop at the "two-hand touch" and leveled the kid.
You can watch both the juke and the revenge (scroll right) via this Instagram update posted by Smith's older brother.
Smith looked like he was able to shake it off, and seems to be enjoying his moment as he appeared on the NFL Network to talk about his moves and going against the six-time Pro Bowler.
How do you juke All-Pro LB Luke Kuechly out of his socks?

We talked to the ???? 11-year old ???? that did it:

Welcome to #GMFB, KI'ANTHONY SMITH! pic.twitter.com/oPvVysOALN

— GMFB (@gmfb) July 12, 2019
"Mentally, it was fun going against him," he said. "But physically, it kind of hurt." He did say Kuechly called him a good sport, which is a nice gesture to make after a revenge tackle.
Kuechly is one of the best linebackers in the game, so it's nice to see him save face against the next generation. And the camp does look like a fun offseason activity, but maybe not compared to eating birthday cake nonstop.