NFL Donates Over 30,000 Lbs of Super Bowl Leftovers to Florida Shelters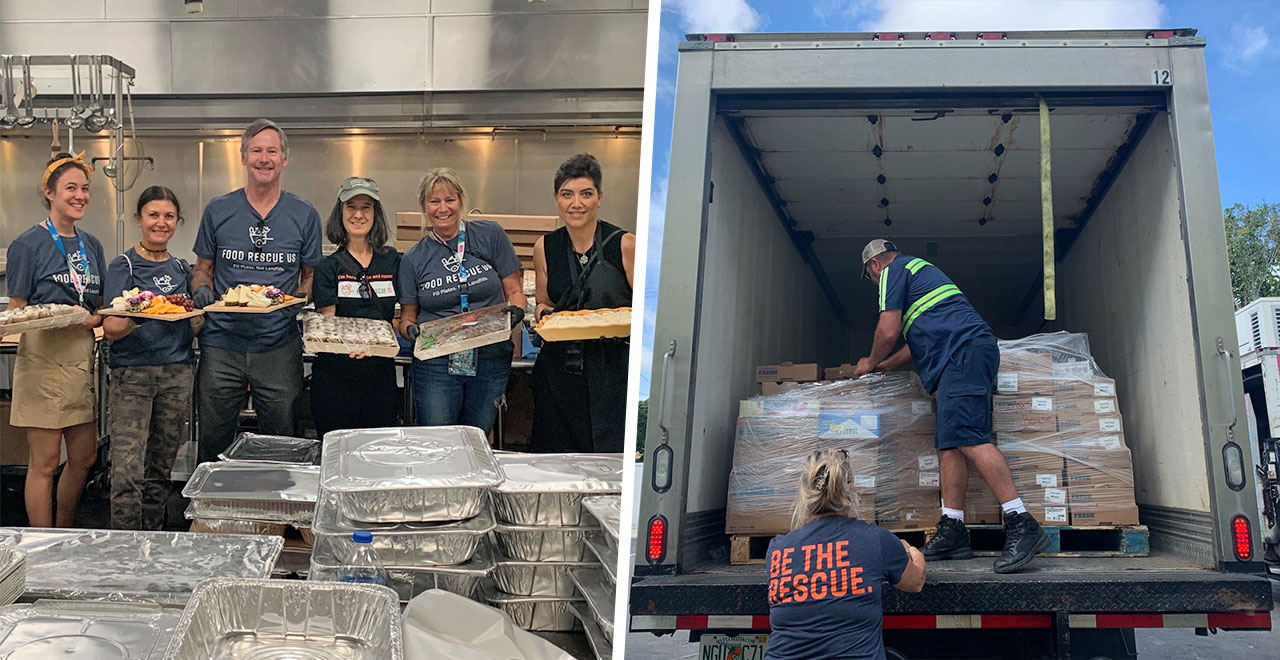 The issues of food waste and food insecurity are major problems facing millions of people in the United States. Thankfully, individuals and organizations are working in communities around the country to address this often unnoticed epidemic.
Following the massive celebration at this year's Super Bowl, over 30,000 pounds of food was left uneaten at the Hard Rock Stadium in Florida. In past years, that food likely would have ended up rotting away someplace, but thanks to a partnership between the NFL and several organizations battling food insecurity, that food never ended up in a landfill. Instead, thousands of Floridians in need were the beneficiaries via missions and food banks located around the state in a massive, coordinated effort.
Carol Shattuck, CEO of Food Rescue US, knows exactly how much a donation like this can mean to communities in the area. "We know food insecurity impacts one in seven people in the state of Florida. Through our work with Centerplate and NFL Green, we can make sure excess food from Hard Rock Stadium and the Miami Beach Convention Center helps to feed individuals and families throughout Miami, while also not contributing to the growing food waste crisis in the U.S."
All told, it's estimated that the wings, ribs, and other food donated will help to feed an estimated 20,000 individuals over half a dozen different organizations including Lotus House, a shelter that feeds 500 women and children each and every day.
Emily Bowen, the Miami regional director for Food Rescue also highlights the impact individuals can have on fixing the problem, telling ESPN "It's a full volunteer job for everyone. We just want to help people in need. It's amazing to see how much food there is that otherwise would have been thrown in the trash that can now feed so many people."
While the NFL has had food donation programs in place for years, Bowen says this is their first major operation at scale with the organization. Although it was a major success, the problems of food insecurity and food waste continue day in and day out. Thankfully, partners on-the-ground like Miami Rescue Mission, the Broward Outreach Center, and Camillus House continue to work to ensure those most in need are cared for on a regular basis.
While the story focuses on issues and solutions in Florida, the problems facing residents there exist in communities across the country. To make a donation or to find a local food bank in your area, visit Feeding America's Food Bank Finder.