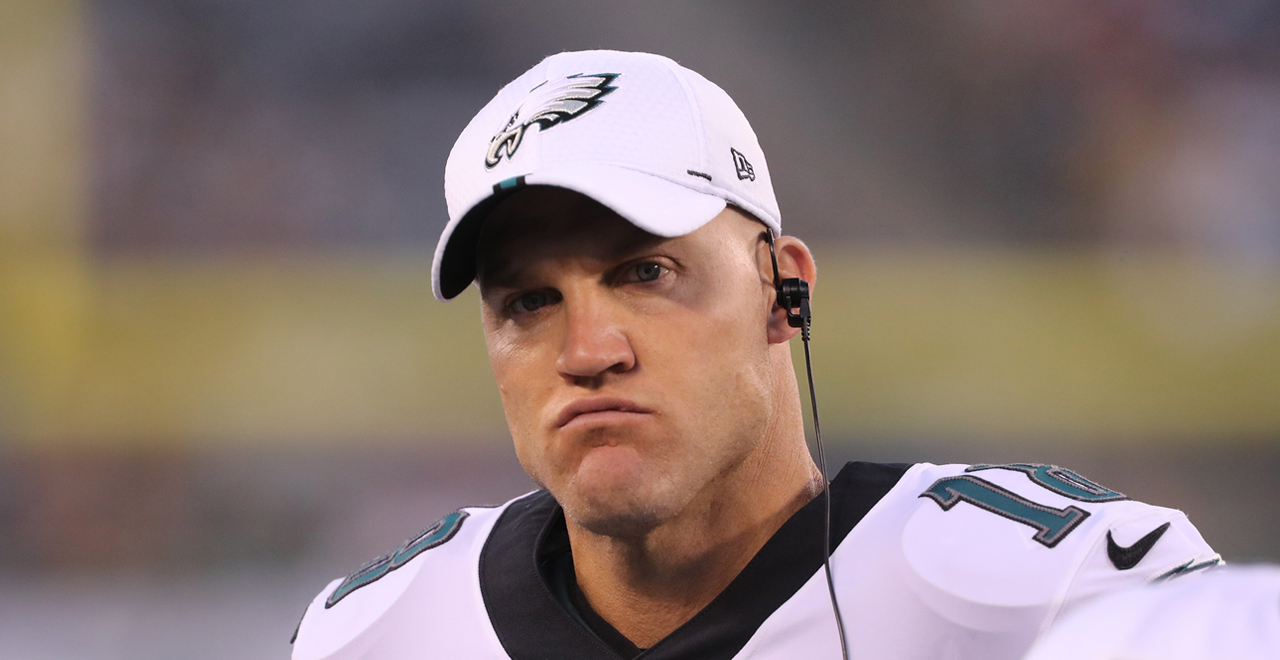 Credit: Getty/Al Pereira
Philadelphia Eagles quarterback Josh McCown is living the dream. The Eagles back-up quarterback and longtime NFL journeyman (he's played for 8 teams over his 17 seasons) was signed to the Philadelphia Eagles practice squad. But, he won't be in Philly. He's staying at his home in Texas, working out at home, and telecommuting to all meetings. Thanks to some new COVID rules, McCown will become the first NFL player to work from home.
Josh McCown has merged football and his home life before, like when he was an active QB for Philly last year but also managed to coach his son's high school football team. And with the weird new rules of the COVID world, which has led to a huge rise in telecommuting (and a corresponding drop in the sale of pants), workplaces already look different. The NFL draft even happened remotely. But, this is a first for a pro sports team, as McCown won't actually be anywhere close to the team.
One of the changes the NFL implemented this season to help teams deal with COVID fallout was an expanded practice squad. Teams are allowed to hold onto more players, but also are able to keep a few veterans on that practice squad. Which means McCown is making history by becoming the oldest player on an NFL practice squad at age 41. It also means he's pretty much an emergency backup quarterback, just hanging out alone in case disaster strikes the QB room and they need to bring in the aged arm from Texas.
Carson Wentz, the Eagles starter, gets along with McCown really well and the two bonded last year. McCown did have to step into action during the Eagles playoff game and played admirably, but the team drafted Jalen Hurts in April as their QB of the future.
So, McCown will contribute his insights remotely, and keep in football shape on his own. For that, he will earn a sweet $12,000 EVERY WEEK. No grueling practices, no taking shots from defensive linemen trying to make the roster, just keeping loose and Zooming.
McCown wants to be a coach someday, and this unique role pretty much makes him a "player-coach." His agent told NBC "The Eagles love Josh, and he loves them," and this deal makes that clear. Even his teammates are psyched for him.