NFL Star Russell Wilson Surprises His Mom With a New Home [WATCH]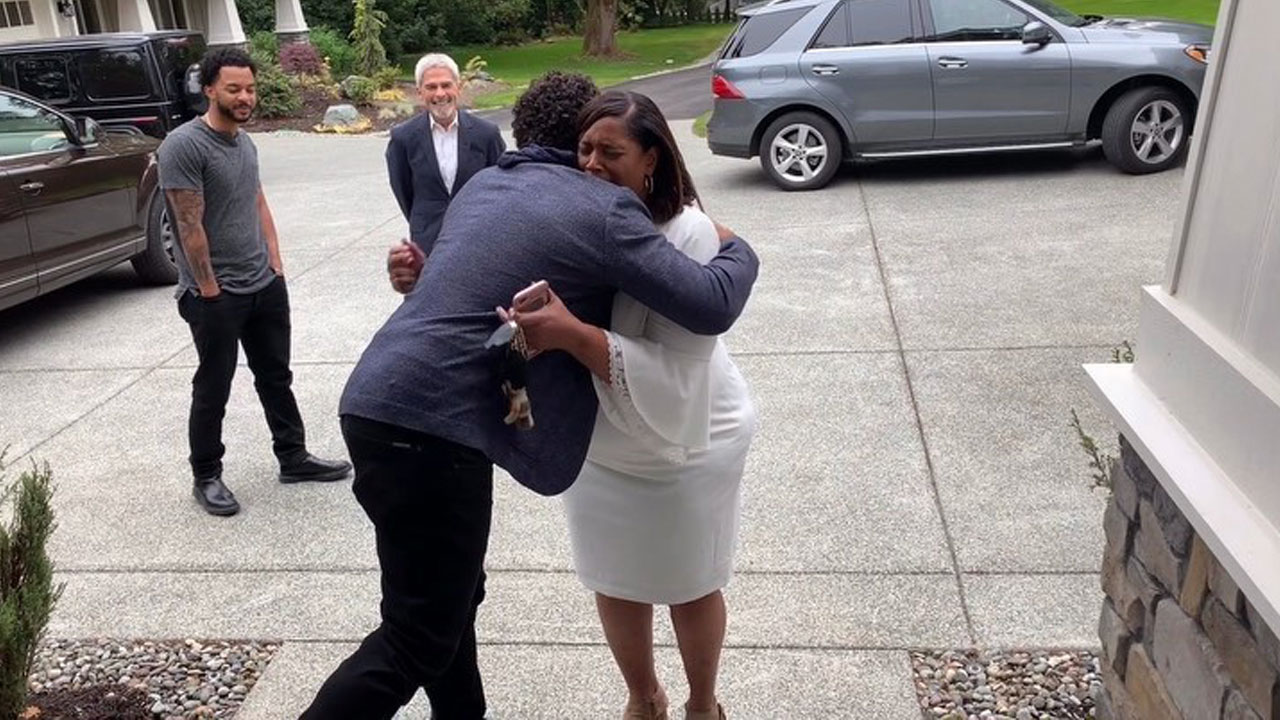 Many of us hope to somehow find a way to repay our parents for all of their hard work and sacrifice, but one NFL star just has raised the bar to an insane level.
Russell Wilson, quarterback for the Seattle Seahawks, recently surprised his mom with a mother's day gift that makes the rest of us look like chumps by comparison.
In a video posted to Instagram, the Super Bowl winning QB wrote a special note to his mom:
"All these years you have never asked me for anything … only thing you ever wanted is for me to LOVE. Well thanks for loving us the way you do. This ones for you. I love you momma."
The video then shows Wilson handing over the keys to a brand new, custom built home to his initially speechless mother.
"What's this?" she asks to which Wilson calmly responds "It's the key to your house."
After the shock subsides, the screaming begins.
"Are you serious?" she asks over and over, only stopping to belt out one of the best laughs you've likely ever heard.
The smile on the pro athlete's face after being able to finally give his mother such a special gift was only eclipsed by the look she gives him at the end as Wilson embraces her.
If this doesn't melt your heart, a quick glance through Wilson's Instagram page shows you it's not just his mom this MVP looks out for. Dozens of photos from hospital visits to time spent with his family shows that unlike some celebrities, this guy has his priorities straight.
While most of us don't have the means to give large sums of money or houses to loved ones, it's often giving your time that can have the biggest impact on those around you.
Perhaps we could all take a page from Wilson's playbook, or at bare minimum, remember to say thank you to our own parents more often than our calendars dictate.