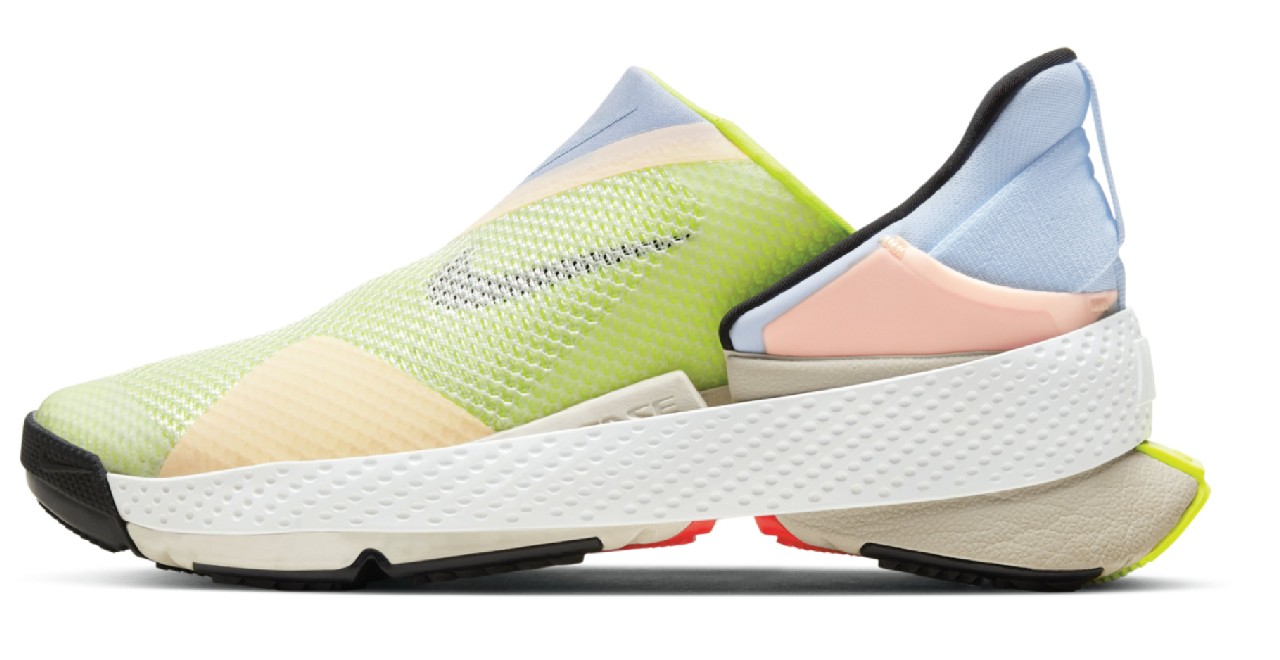 Credit: Nike
Nike has unveiled its first-ever hands-free shoes, the Nike GO FlyEase, which snaps right onto your feet. The shoe was designed for accessibility for those with a limited range of physical abilities and is being praised for the accessibility. The design lets the wearer slip in and out of the shoe without bending over, and to put them back on the wearer just slips in their foot and the shoe snaps back to form.
And it all started with a letter from a student with cerebral palsy. 16-year-old Mattew Walzer wrote Nike to explain his cerebral palsy made tying shoelaces extremely difficult and implored them to be "the forerunner in producing athletic shoes that will make the difference in the quality of so many lives." This inspired the designer to work on a prototype that would fit (pun intended!) the need.
"the design is so lazy" to YOU but my 19yr old disabled sister who can't put shoes on w/o assistance would LOVE these bad boys https://t.co/2e46rPrOE6

— gay little monkey in a gamestop (@deathofshe) February 1, 2021

Tobie Hatfield, the shoe designer, said it's the company's first hands-free shoe, and it can be for anyone. "While Go is made for people who have difficulty tying their laces—that could be anyone from a pregnant woman in her third trimester to an older adult with arthritic hands—Nike believes its lace-less design will resonate with anyone who'd like to slip into their shoes with more ease," he told Fast Company.
Hatfield worked with Walzer on the prototype over the years, until it was ready. Walzer said in his letter his dream was "to go to college without having to worry about someone coming to tie my shoes every day." He said tying shoes was the only physical limitation he hadn't been able to overcome on his path to self-sufficiency. He was blown away Hatfield responded.
The shoe is available on a limited basis now and will be available widely for $120 later this year. One small step for Nike, one big step forward for accessible shoes.