Nintendo Fans Make a Shocking Discovery: Goombas Have Arms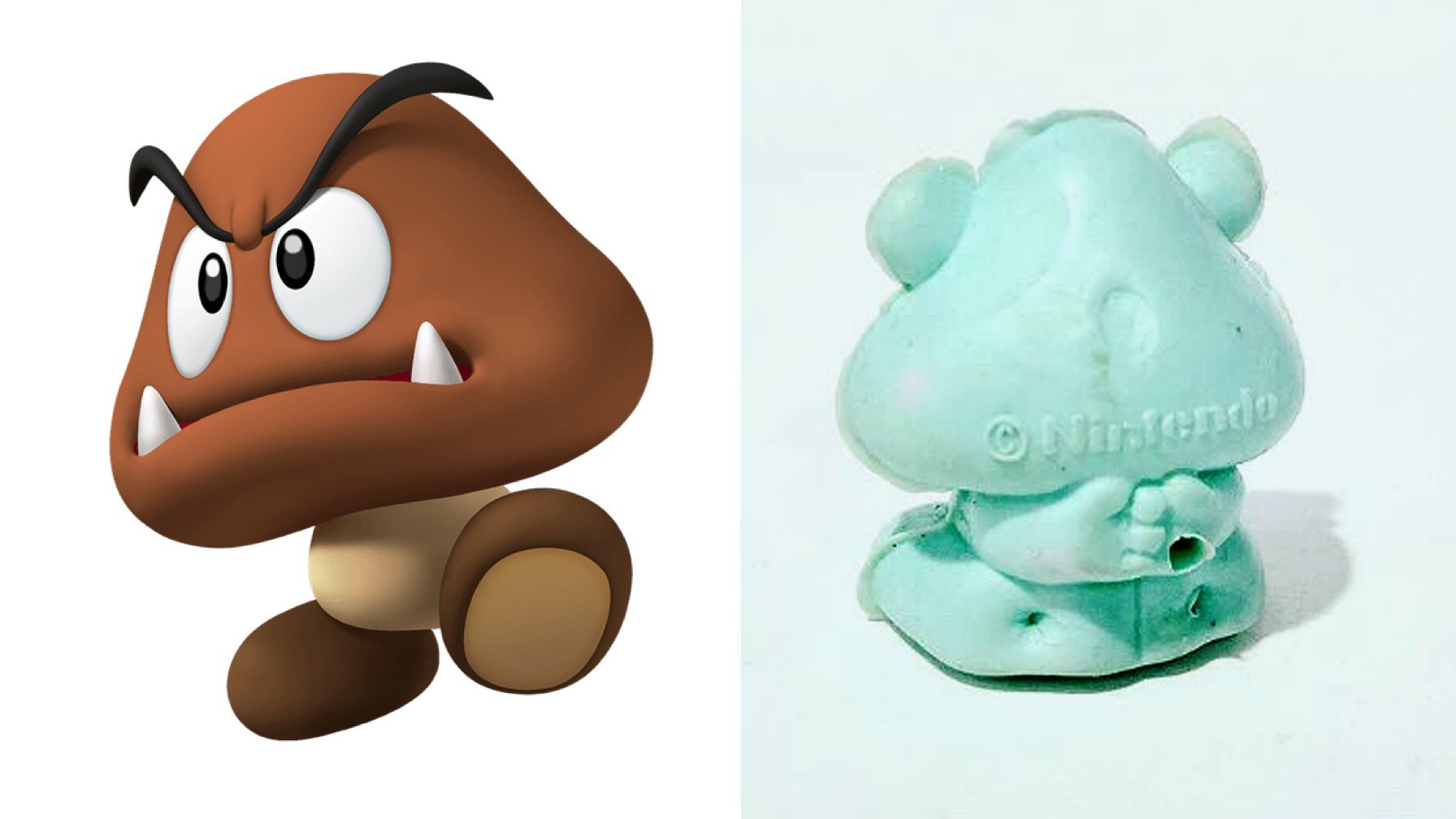 Ever since 1983, we've been adopting the persona of our favorite overalled plumber and battling it out with Bowser's forces—more specifically, Goombas. The first enemy you ever encounter in the Mario-verse, with its perpetually furrowed brow and fanged underbite, has always clearly been an evil dude.
Recently, though, Twiter user @joepiconi shared a photo that is making a lot of people check their biases when it comes to the little brown baddies.
Goombas have arms and hands. They are folded neatly behind their backs. pic.twitter.com/nRXVi6u92f

— Joe Piconi (@joepiconi) April 19, 2019
According to the pictured figurine (purchased on eBay and supposedly licensed by Nintendo), Goombas actually have a pair of arms and hands that they simply keep folded behind their backs.
This more personified version of the classic footsoldier had Twitter all in a tizzy, not only trying to cope with such a revelation but to figure out if such a claim could actually be legitimate.
Is that why they can hold baseball bats and participate in party games? Did their arms become invisible later on? The questions!

— Lex (@Sibblexis) April 19, 2019
But pic.twitter.com/Pq6E0UyIqI

— ZardY (@YZard) April 19, 2019
Very good find! Goomba's also were able to be seen with hands during certain scenes of the 1986 Great Mission to Rescue Princess Peach. 🙂

— Forest of Illusion (@forestillusion) April 19, 2019
— Anthony (@KirbyCheatFurby) April 19, 2019
— Train#4 (@Train494593086) April 19, 2019
— scot (@DorkForLife7) April 20, 2019
Clearly, this mystery has yet to find a definite conclusion.
Are there different breeds of Goombas—some of which have arms and some that don't?
Is this an evolutionary change in the Goomba species that we are witnessing firsthand?
Do Goombas utilize some primitive form of telekinesis in order to hold manipulate baseball bats, hammers, etc.?
Honestly, the world may never know.