Nintendo Has Announced Two Huge Sequels in the Making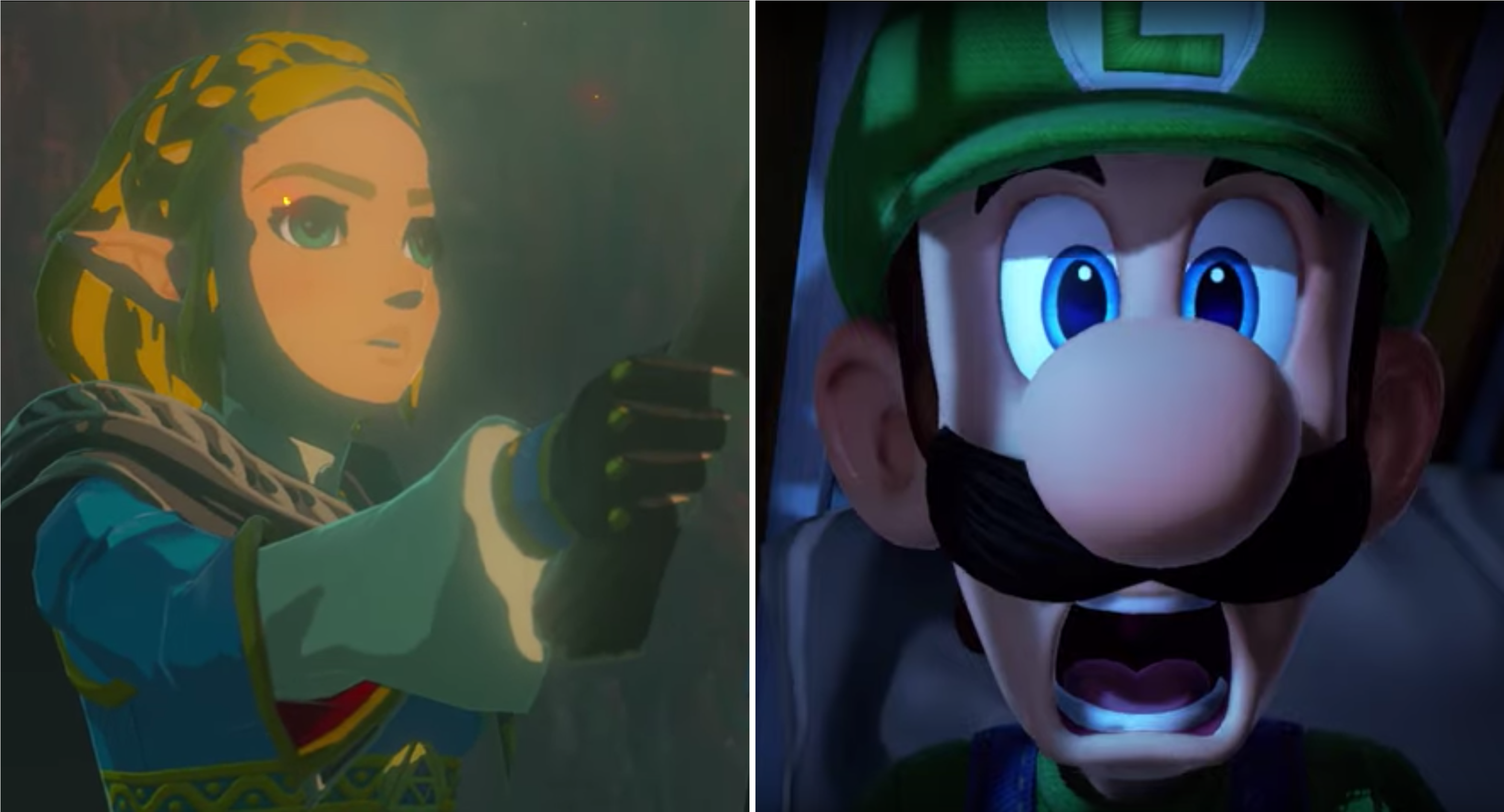 Nintendo wasn't afraid to tease us with plenty of trailer content from some beloved franchises at E3 this year, and while they may have left us with more questions than answers, we simply can't get enough.
SEQUEL TO THE LEGEND OF ZELDA: BREATH OF THE WILD
First and foremost, the sequel to the 2017 Game of the Year-winner, Nintendo's The Legend of Zelda: Breath of the Wild, is officially in development and the trailer looks surprisingly creepy. . . but, like, in a totally awesome way.
The video features Link and Zelda working together this time, making their way through some eerie cave or tomb. The duo comes across a seemingly long-dead body with a flowing mane of red hair and golden jewelry highly reminiscent of the Gerudo.
While nothing is certain yet, the trailer has all of us wildly speculating about the game and possible features.
Is this body some new (or old) incarnation of Ganondorf?
Who is making the castle float and what could this imply?
Does Zelda's new cropped hairdo mean that she will take a more active role in this game? Possibly as a playable character? OR MAIN CHARACTER?
Of course, we are nowhere near answering these questions. Nintendo has a track record of releasing Zelda games years in advance, so don't expect to go exploring a new version of Hyrule until late 2020 at the earliest.
LUIGI'S MANSION 3
Another hype train that's officially left the station is focused on that debonair mustachioed plumber everyone knows about. No, not Mario. The other one. The tall one. You know. . . he likes green?
Okay, just watch the trailer.
The third installment of Luigi's Mansion is right around the corner with a holiday 2019 release schedule and will highlight a bunch of spooky new features that fans of the franchise are bound to love.
To preface, the Mario Bros. crew all get invited to stay at some swanky hotel. As you might suspect, everyone goes missing and Luigi, armed with his trusty 'poltergust,' is tasked with finding out what the heck happened amidst hoards of ghastly residents.
With new moves like slamming ghosts around and into each other, firing plungers (like an actual plumber for once), and literally turning into a green slime version of Luigi called—and I'm not kidding—"Gooiji," Luigi's Mansion 3 looks like it has all the trappings of a quality Nintendo sequel.
Plus, with the new online eight-player co-op mode "Scarescraper," there will be more than enough chaotic, ghost-trapping shenanigans for the whole family!