"No Drama Llama" Joins Peaceful Protest in Portland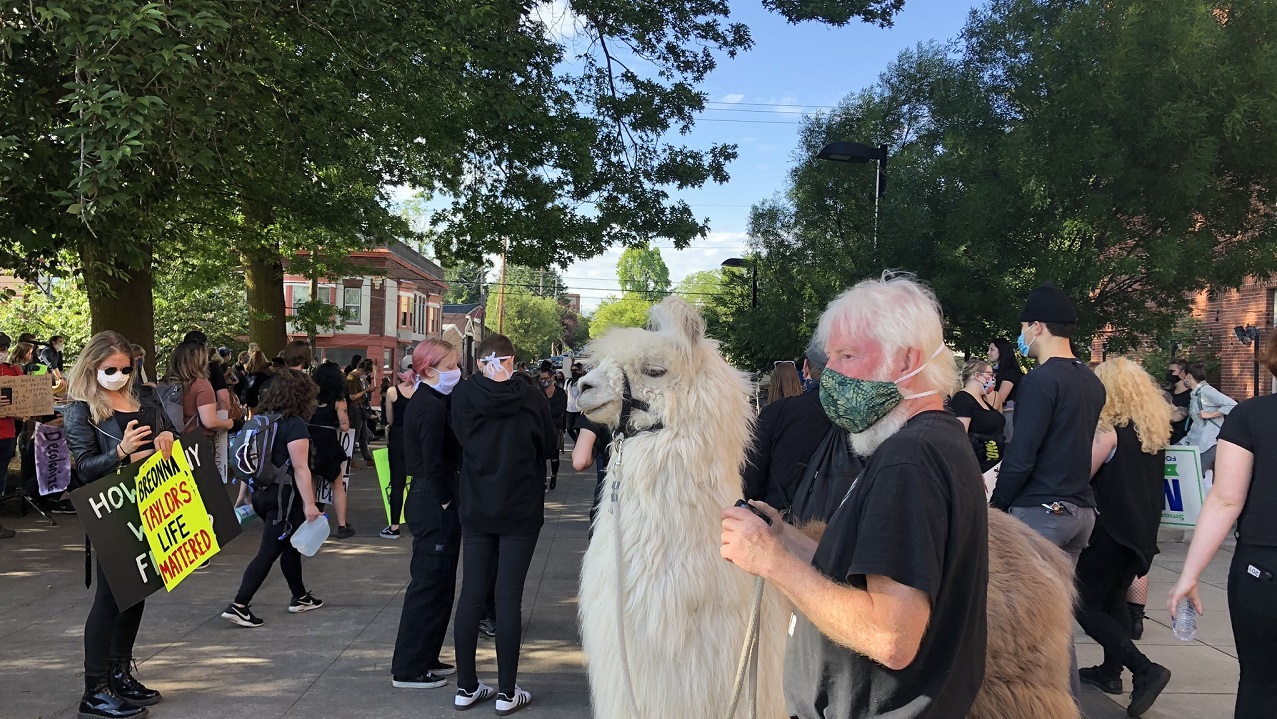 There's a famous quote from Mr. Rogers about times of tragedy and crisis.
"When I was a boy and I would see scary things in the news," Rogers said, "my mother would say to me, 'Look for the helpers. You will always find people who are helping.'"
Sometimes, they're not even people.
All over the country, protests are in support of justice for the murder of George Floyd. People of all stripes are coming together to make their voices heard and take a stand against racism and police brutality, and some of them are even bringing their animal friends.
Tuesday night, in Portland, Oregon, local celebrity Caesar, the 'no drama' llama, was one of them.
hey uh, there's a llama here pic.twitter.com/0zTH7QC1vW

— caitie🎈 b l a c k l i v e s m a t t e r (@ghostpoot) June 3, 2020
Owned by Larry McCool, from the Mystic Llama Farm, Caesar is well-known in Portland, and his presence at the protest was welcomed, cheered, and even used as an example.
Why was this llama doing more than some of y'all today! He was out there protesting and everything pic.twitter.com/lzlJ4yFMKh

— Nakaycha Dent 🏳️‍🌈 (@nuhkaysha) June 3, 2020
The llama helped make Portland a good example of how to hold a peaceful protest.
If you're looking for another example of how this protest has been peaceful so far, here's a llama. This is very Portland. @fox12oregon pic.twitter.com/k6k0VR9OlV

— Brenna Kelly (@BrennaKellyNews) June 3, 2020
Caesar even has his own Twitter account, where he responded to people who caught wind of his presence.
That would be ~checks notes~ Yep, me.#llamactivism #BlackLivesMatter

— Caesar The No Drama Llama (@CaesarTheLlama) June 3, 2020
His twitter bio describes Caesar as a "Therapy/Charity #llamactivist protecting & promoting civil rights for all."
Nice to see him putting his money where his mouth is!