No Gender Revealed During Hilarious Gender Reveal Gong Show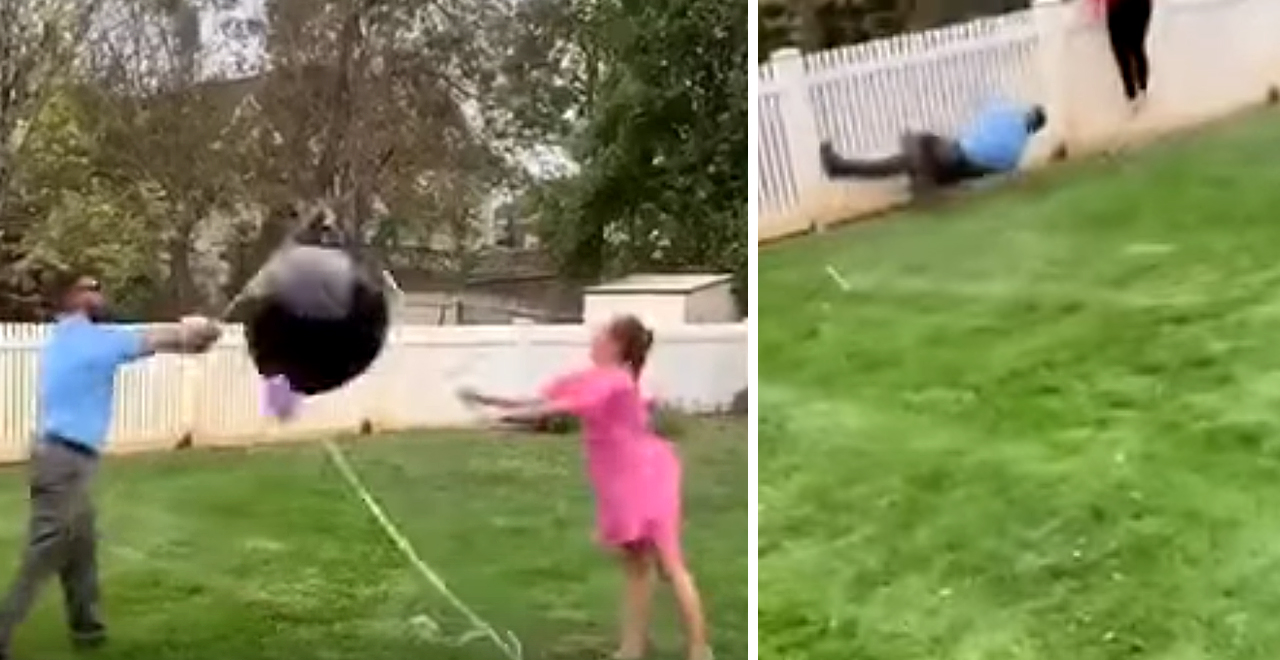 Love them or hate them, gender reveals are a fun way for any couple to embark further into the adventure of parenthood. Of course, with folks pulling more and more extreme stunts for their reveals in recent years, some are feeling pressure to do something noteworthy.
One such couple decided to ditch the novelty factor and go straight for what Nickelodeon's Double-Dare fans would call "the physical challenge."
It's a simple premise: One big, opaque balloon filled with blue or pink confetti that has to be popped piñata-style. Unfortunately, like many pregnancies, things don't always go to plan.
There's a reason balloons don't make very good piñatas.
Despite the dad-to-be's best efforts to beat the stuffing out it, the big balloon proved sturdier than anyone expected. Clearly influenced by the cameraman's ribbing, this dad goes full Barry Bonds on his helium-filled target, effectively freeing it out of its grounding.
He does his best to chase it down, hopping up on the fence for a better chance to grab it, but only adds insult to injury (or injury to insult?) by loses his footing and crashing back down to the ground, laughing.
Look on the bright side: Boy or girl, this kid is clearly destined to overcome adversity and shoot for the stars.